Announcements
The Fire That Broke Out In Al Quoz Yesterday Spread To Ramy Automotive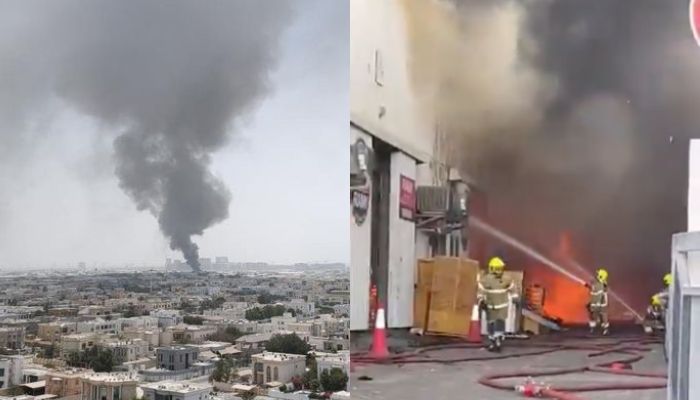 Yesterday, a fire broke out in Al Quoz area that spread to Ramy Automotive. The fire reportedly began at 11:09 AM and firefighters were at the scene just 4 minutes later.
The fire spread to both Ramy Automotive warehouses but thankfully it was contained before it reached their workshop. No injuries or fatalities have been recorded.
Ramy Automotive's founder Farid Semaan, took to socials to release an official statement on the fire that took both warehouses down
Photo via komalgoyal_10 on Instagram
Farid Semaan from Ramy Automotive thanks Dubai Police and Civil Defense for their fast reponse
It did burn our warehouse and our showroom but due to wonderful fast response and hard work of the Civil Defense and Dubai Police, they managed to stop it before reaching the workshop.
Mr. Semaan also said that their client's cars are all safe as they were evacuated by their team. He also thanked everyone who reached out to make sure Ramy Automotive are doing well.
The automotive has been around for 29 years and they hope they will come back stronger as soon as possible.
A video was released by Emarat Al Youm shows that the firefighters were hard at work, putting out the fire of the warehouse.