Announcements
UAE Public Schools Students Will Return To In-Person Learning And Will Need To Take PCR Tests Every 2 Weeks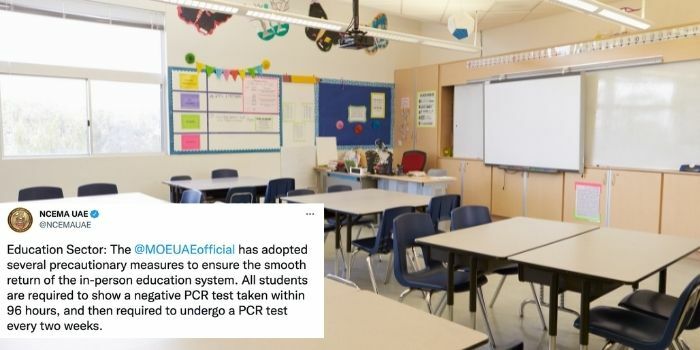 UAE Public Schools Will Return To In-Person Learning And Will Need To Take PCR Tests Every 2 Weeks
The UAE declared that all public schools will operate remotely for the first 3 weeks of 2022.
"Under the framework of the ongoing monitoring of current developments, we announce the return to physical in-person education in two groups. The first group will return to their schools on 24th January," NCEMA stated in their weekly media briefing.
Students will return to physical in-person learning in 2 different groups.
The first group includes early childhood, elementary school, higher education, 12th grade or 13th grade students in the British education system, and students who will undergo international examinations. They will need to present a Green Pass and can return on January 24.
The second group includes the remaining education levels, who are set to return to school on January 31.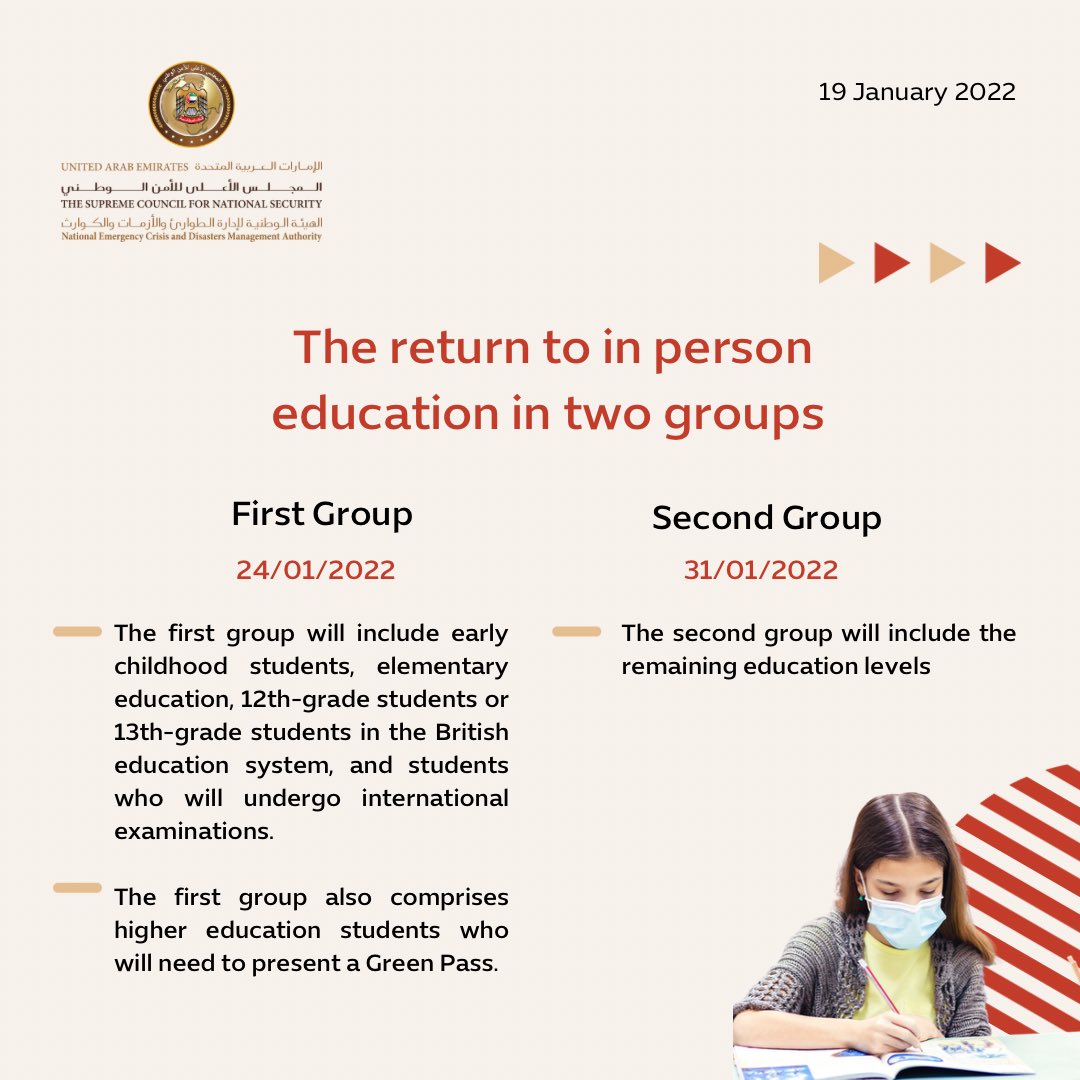 All students are required to show a negative PCR test taken within 96 hours, and then required to undergo a PCR test every two weeks, upon returning
The green pass system on the Al Hosn App also applies to parents who are entering educational establishments, along with a negative PCR test taken within 96 hours. Sports and cultural activities in schools will continue to operate but school trips are suspended until further notice.
The remote learning option is still available for parents who want their children to continue education remotely while the pandemic in the country is re-evaluated.
"Studies have shown that booster shots significantly reduce infection rates and complication risks. Therefore, we urge individuals over the age of 18 to take booster shots, especially elderly people and those with chronic diseases" NCEMA stated.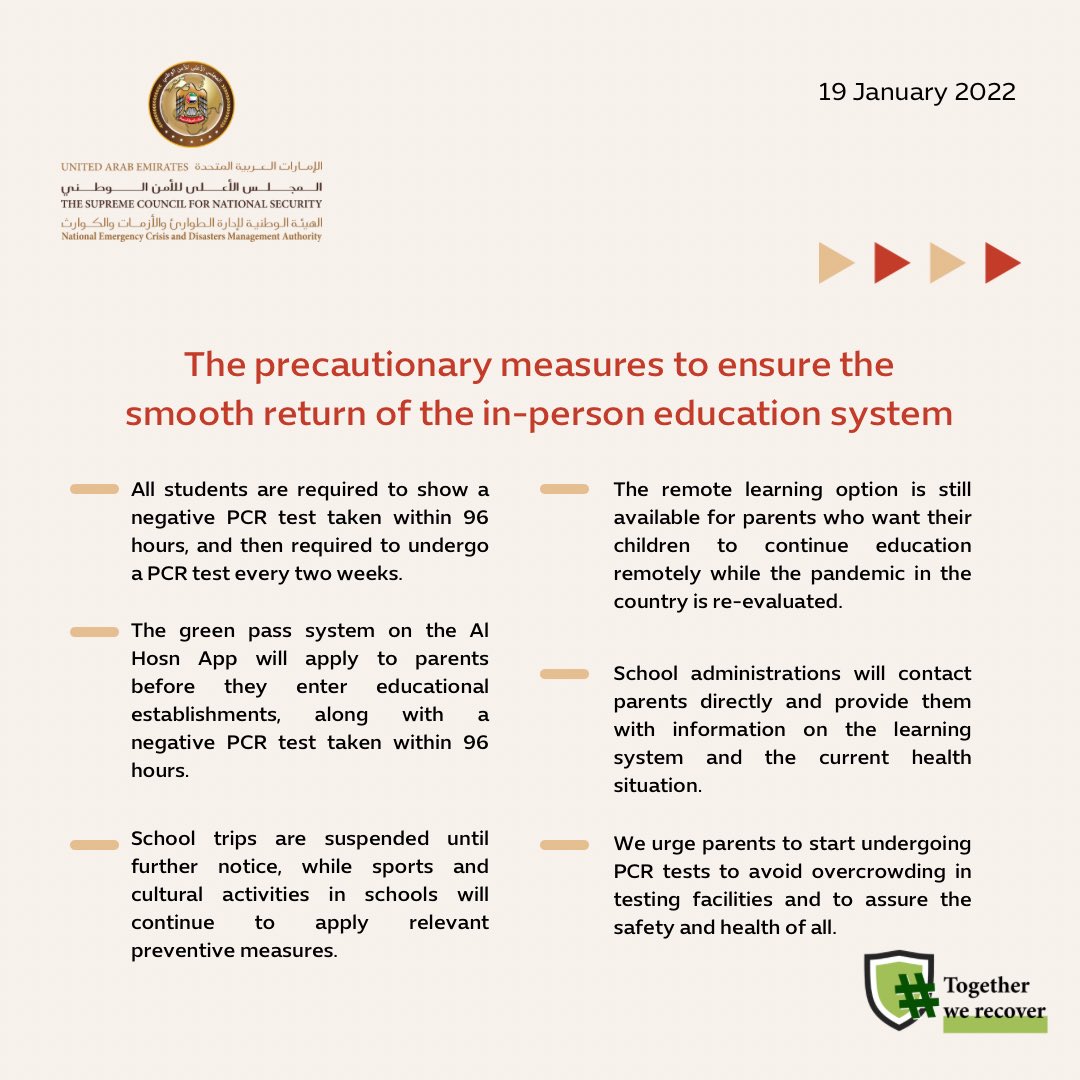 Listen To The Lovin Dubai Show: The UAE Condemns Houthi Terrorists Target On Civilian Areas In Abu Dhabi