Announcements
Flights From The UAE To The UK Are Back ON
Flights From The UAE To The UK Are Back ON!
UAE airlines have opened up flights from the UAE to the UK starting today. Both Emirates and Etihad have resumed flights for passengers from the UK and Ireland, provided they follow the quarantine flights in place for passengers from redlist countries
Note: You can only enter if you are a British or Irish National, or you have residence rights in the UK. You must enter through a designated port and quarantine in a government approved hotel for 10 days.
There are still a limited number of flights: Flights to Heathrow will resume today, flights to Birmingham will resume on June 15
Emirates and Etihad open up more flights to the UK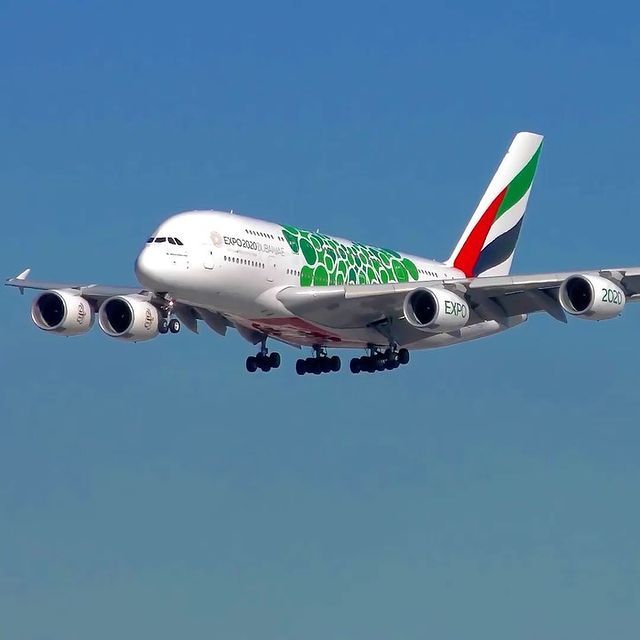 Travel rules to the United Kingdom from the UAE via Emirates
All passengers travelling from or via Dubai to England must currently comply with the red list requirements detailed below.
Passengers transiting through Dubai from certain countries are required to present a negative in‑person COVID‑19 PCR test certificate and will not be able to use other test options otherwise accepted by the UK government for their return to the UK. For more information, please check our Travel requirements for Dubai.
Essential information to enter the UK
Everyone entering England from overseas (including UK nationals and residents) must provide proof of a negative COVID‑19 test taken within 3 days of departure to England.
Fill in your Passenger Locator Form up to 48 hours before arrival. You must declare all countries you have visited or transited through in the 10 days prior to your arrival on your Passenger Locator Form.
Before departure check the list of red, amber, and green countries, as the list can change regularly.
Currently, the UAE is on the UK's redlist and the arrival rules are as follows
UAE travellers can now plan holidays to over 30 cities in 19 countries across the Emirates network, quarantine-free!
🇧🇭 Bahrain: 14 weekly flights
🇨🇾 Cyprus: 5 weekly flights to Larnaca
🇪🇬 Egypt: 19 weekly flights to Cairo
🇫🇷 France: 14 weekly flights to Paris
🇬🇷 Greece: 7 weekly flights to Athens
🇮🇹 Italy: 16 weekly flights to Milan, Rome & Bologna. We will also resume 3 weekly flights to Venice from 1 July.
🇯🇴 Jordan: 12 weekly flights to Amman
🇰🇪 Kenya: 7 weekly flights to Nairobi
🇱🇧 Lebanon: 16 weekly flights to Beirut
🇲🇻 Maldives: 21 weekly flights to Malé
🇲🇽 Mexico: 4 weekly flights to Mexico City via Barcelona from 2 July
🇲🇦 Morocco: 7 weekly flights to Casablanca
🇷🇺 Russia: 7 weekly flights to Moscow
🇸🇨 Seychelles: 7 weekly flights to the islands
🇪🇸 Spain: 9 weekly flights to Barcelona and Madrid
🇹🇿 Tanzania: 4 weekly flights to Dar Es Salaam
🇹🇭 Thailand: 4 weekly flights to Phuket from 2 July
🇹🇷 Turkey: 14 weekly flights to Istanbul
🇺🇸 United States: 70 weekly flights to 12 destinations by July