Latest
Ain Dubai Displayed Its First Light Show And The Pics Don't Do It Justice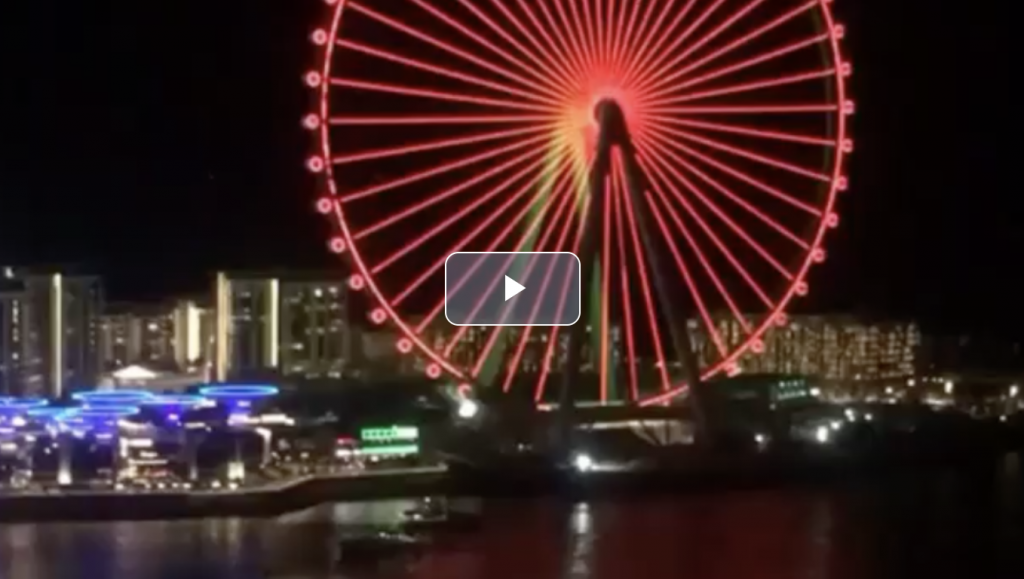 On Tuesday night, Ain Dubai proudly displayed its light show for the very first time and Lovin Dubai's DMs were FLOODED with your stories.
People lucky enough to catch the first-ever visual-performance test snapped pics but many said the pictures and videos simply don't do it justice. (*Yup, that's the temptation you need to visit Bluewaters this eve!)
The striking Bluewaters project was first announced in 2013 so it's been a long time coming and the excitement is REAL. The opening date is still TBC, it's expected to be in the first quarter of this year.
We give you: The first light show performance on Ain Dubai
Video via @lana_lanz__
The observation wheel can carry up to 1,400 passengers, in its 48 capsules, and has iconic views of Dubai Marina, the Burj Al Arab, Palm Jumeirah, and Burj Khalifa and one turn takes 48 minutes
The soon-to-be-official world's largest Ferris Wheel lives on Bluewaters Island and tops 210m in height
UAE authorities are reminding all visitors and residents in the country to wear their face mask when in public at ALL TIMES.
Those who fail to comply with the country's strict COVID-19 regulations will be subject to face a penalty of AED3,000.
Get yo'self this Reusable N95 Anti-Dust Face Mask with a filter for a price much, much less than what you might think.
Ensure your kiddos are safe and comf with this Fine Guard Kids Face Mask. Plus, the mask is designed to be super gentle on your child's face.
Go for a unique look with this 8822 Green Face Mask With Cool Flow Valve.

Note: This article may contain affiliate links. Lovin Dubai can receive a commission if items are purchased through a link from this post.