Latest
UPDATE: The Customs Fee On Goods Over AED300 Has Been Scrapped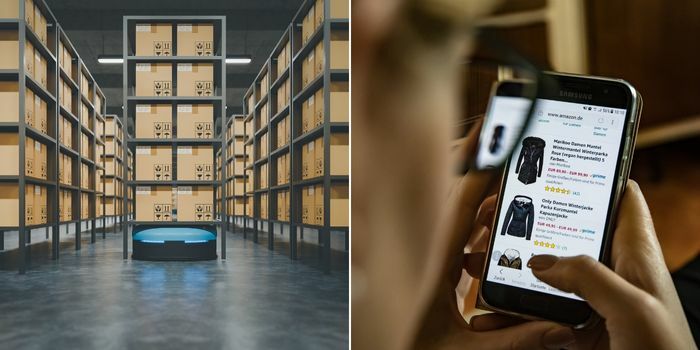 Love to shop online? Then this will be music to your ears.
The newly established January 1 customs fee on goods valued over AED 300 has been suspended and customs fees will revert to their original pricing structure, according to the Khaleej Times. In an email announcement by Dubai Customs, going forward, the customs fee will be on goods valued over AED1000.
The move is effective from March 1
Kindly be informed that Paragraph (a) of Article (2) of Customs Notice 5/2022 related to exemption of consignments with value not exceeding AED 300/- has been suspended, and that it is has been decided to re-establish the previous threshold for exemption of parcels/shipments of AED 1,000/- effective 01-March-2023 until further notice.
What is the rate of Customs duty in Dubai?
5% of the value CIF (Cost Freight Insurance) value (of goods over 1,000) except for alcohol and cigarettes. 50% Duty payable for alcohol while 100% for cigarettes.
Residents are required to pay 5% import customs duty and 5% VAT
Read more customs FAQs
here
Watch The Lovin Dubai Show: Rest-Stops For Delivery Drivers Will Launch In Dubai
Read next: A Content Creator Uses Sign Language To Communicate With A Deaf Barista In Dubai
Get the latest Dubai news direct to your phone RN! Download The Lovin Dubai app for free RIGHT HERE (App Store) (Play Store) to get the latest trending stories to your phone.
Subscribe to our Newsletter.
Get the best of your city straight to your inbox.