Expo 2020
International Media Claims That Michelangelo's David Is Censored At EXPO 2020 Are UNTRUE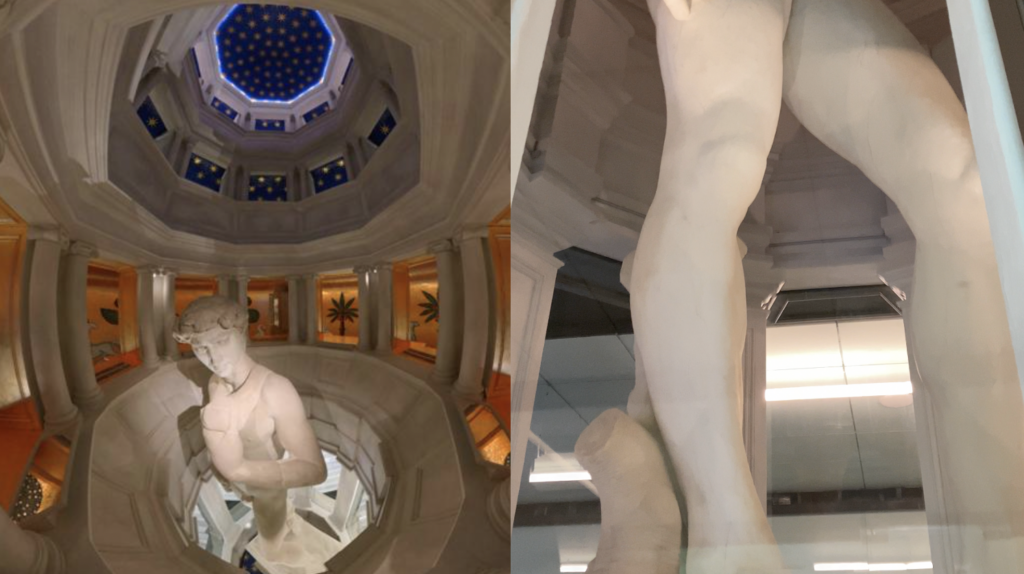 The controversy surrounding a renowned nude sculpture in the Italy Pavilion at EXPO 2020 is making international headlines… but for all the wrong reasons.
Michelangelo's David, (a 6-7 metre-tall replica of the Renaissance statue) is being exhibited at the Italian pavilion and the sculpture that should be making headlines for its impressive recreation via 3D printing (the construction of a 3D object from a CAD or a digital 3D model) is being covered (no pun intended) globally for 'censoring' David's genitals 'to remain modest in a conservative region'.
This, however, is untrue and visitors can view the Biblical figure David in all his glory when visiting the pavilion. The enlarged sculpture stands 2-floors tall and is contained within an octagonal gallery.
*Warning this video contains graphic footage that some readers may find offensive. 
Visitors can view Michelangelo's 1504 masterpiece from both the ground floor as well as the second floor
You can view the bottom half of the sculpture from the ground floor and get a close-up look of the top half from the second floor in the gallery.
Exact 3D reproduction of Michelangelo's David seen at @italyexpo2020 @expo2020dubai #BeautyConnectsPeople#ItalyExpo2020 pic.twitter.com/0Z6TX8UMHJ

— Lovin Dubai | لوڤن دبي (@lovindubai) October 1, 2021
It's shocking that international media houses are picking up on the falsehood of the genital cover-up instead of discussing the impressive replication that took nearly 40 hours of digital scanning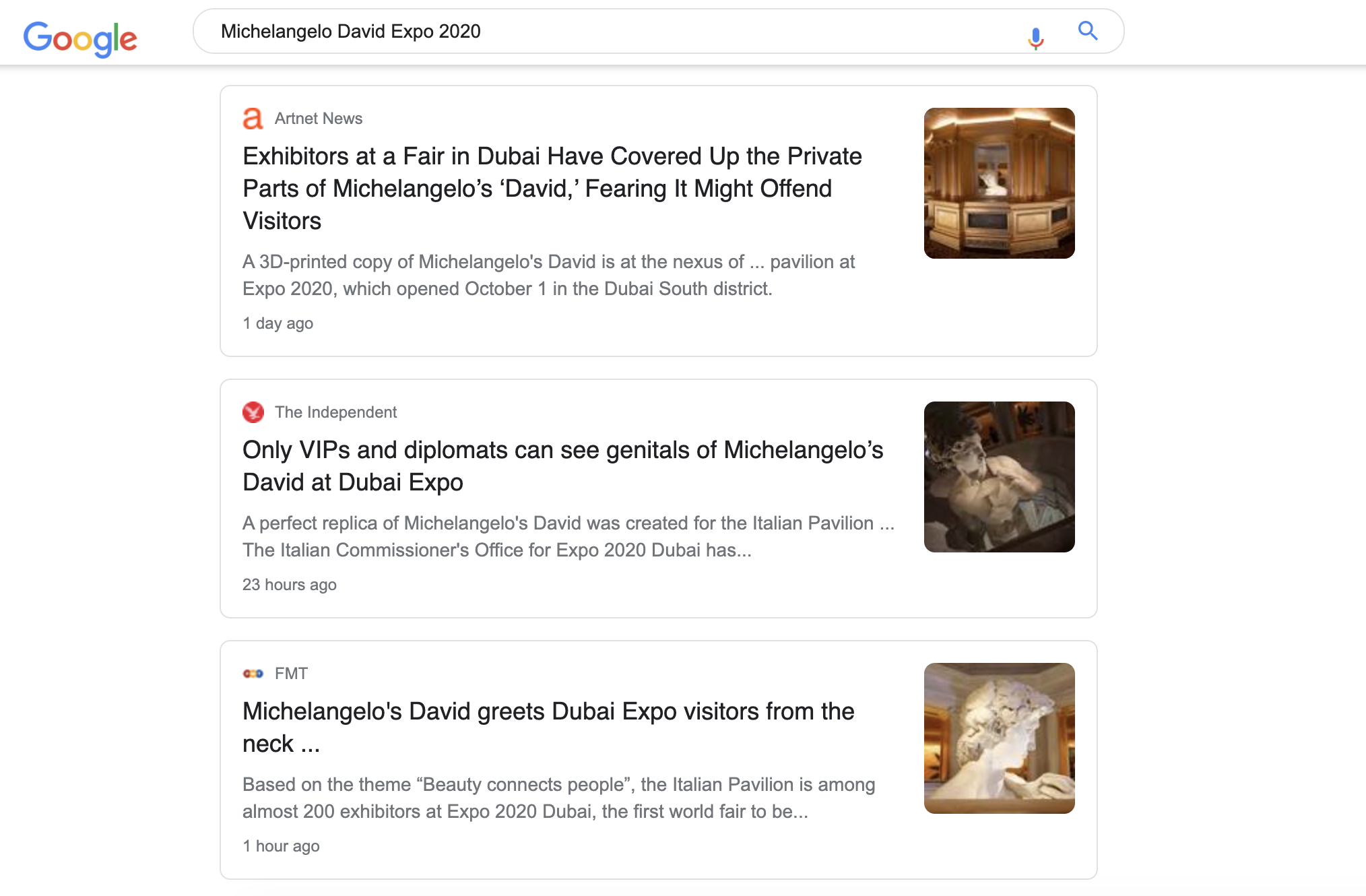 David's replica shows the potential in blending of art and technology – Franceschini to UAE's Minister
"Culture will be at the heart of Italy's participation in the Universal Expo, an idea which is perfectly in line with the decision to hold the G20's Culture Ministers' Meeting in July in Rome". Minister of Culture Dario Franceschini underscored one of the themes that will distinguish Italy's participation at Expo Dubai, in a videoconference with Noura Al Kaabi, the United Arab Emirates' Minister of Culture and Youth.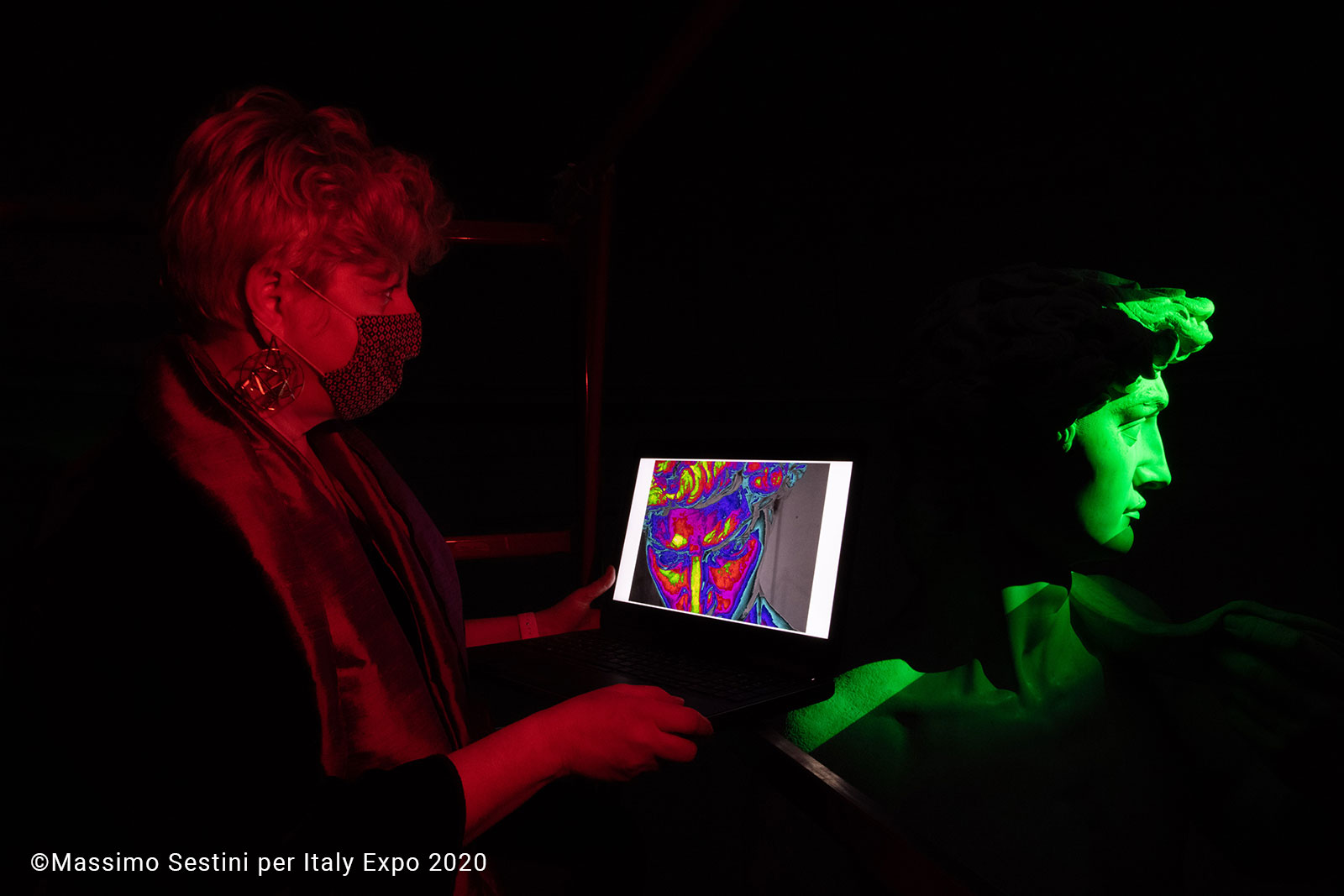 The original sculpture by the Italian sculptor is currently located at the Accademia Gallery of Florence, Italy
For more deets on the exhibit, visit italyexpo2020.it/en/.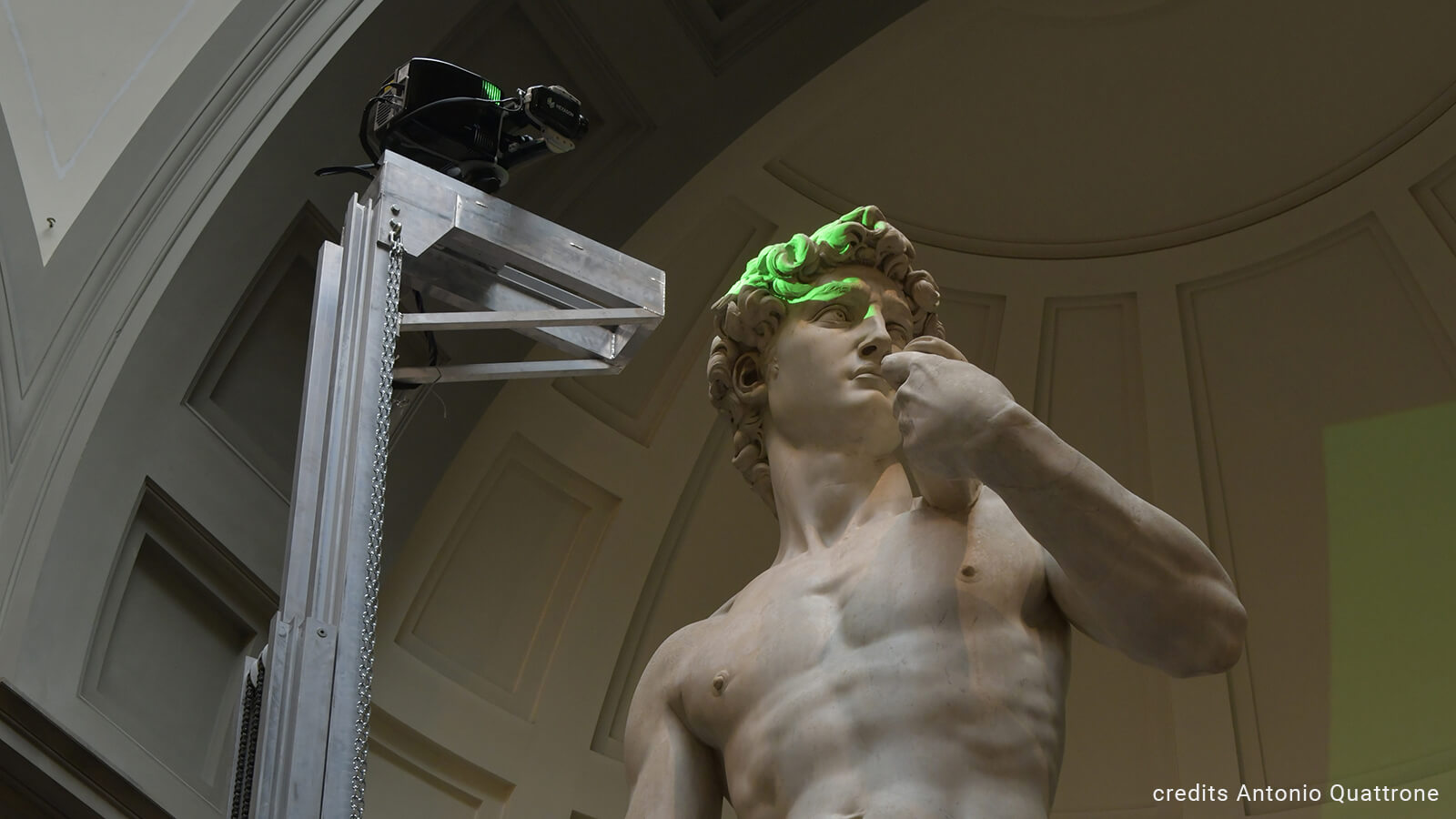 Watch the Lovin Show: The Majority Of UAE Workers Think The 9-5 Working Model Is Outdated