Announcements
10 Pictures That Show Fazza's Profound Love For Horses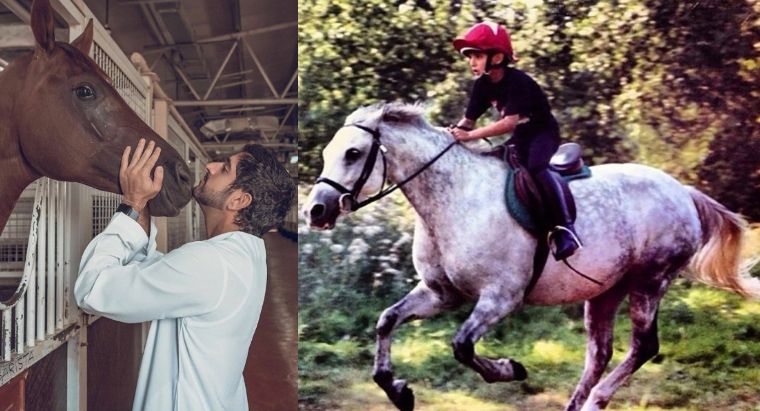 Right now the talk of the town is horses, horses and HORSES.
And ahead of Saturday's AED44 Million ($12 million), Group 1 Dubai World Cup at the Meydan Racecourse, here is a roundup of 10 of HH Sheikh Hamdan bin Mohammed bin Rashid Al Maktoum, Crown Prince of Dubai, AKA Fazza's profound pictures with horsies.
Fazza's love for horses is no secret, trained in riding from a young age, the Dubai Prince is often seen spending quality time with his family of horses at all his estates.
Keep scrolling to check out some truly aww-worthy clicks of the crown prince with some hunky horses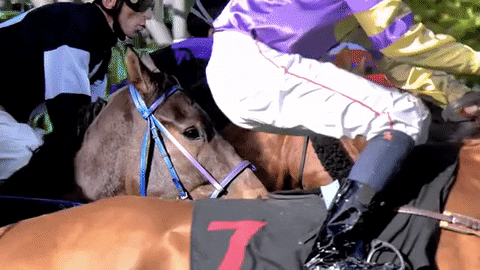 10. An affectionate Fazza with a sweet little Foal is literally all things pure!
9.  A reigning prince: Even as a teenager, the crown prince knew how to work the reigns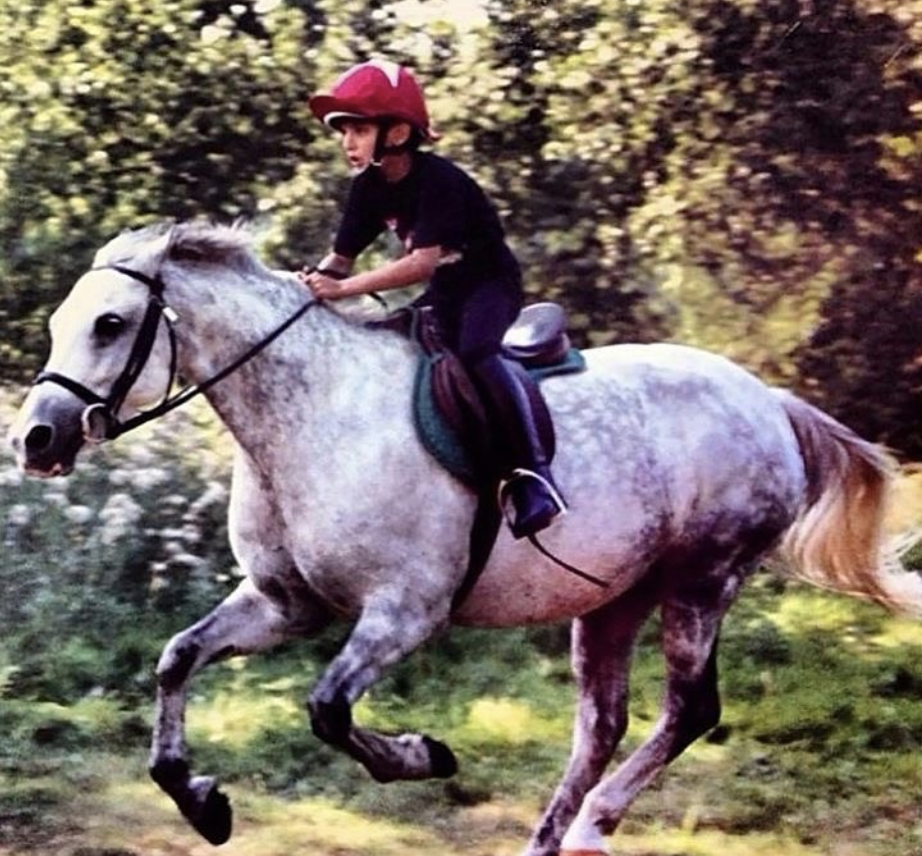 8. Ain't no true love without a selfie or two!
This sunkissed selfie is EVERYTHING.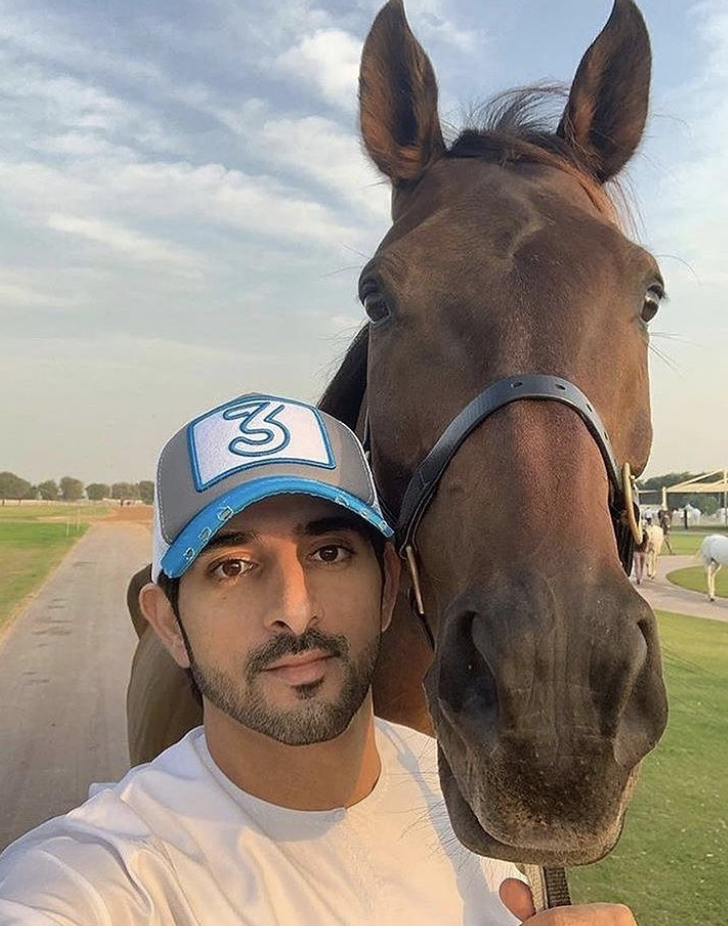 7. We love catching the prince riding away or scoring a few polo shots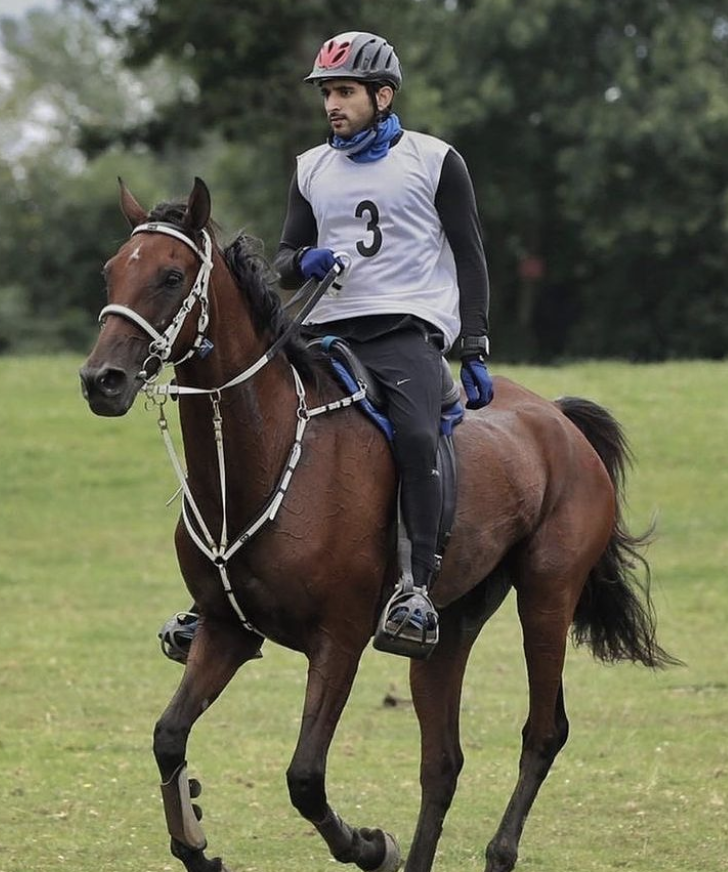 6. Get yourself someone who looks at you the way Fazza looks at this beaut…🥺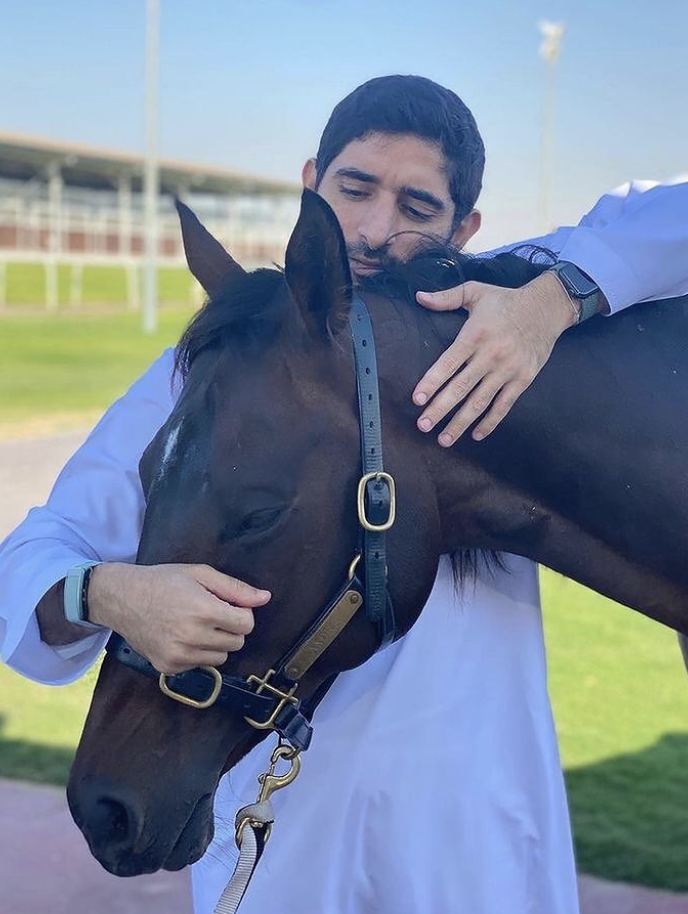 5. Issa stable affair!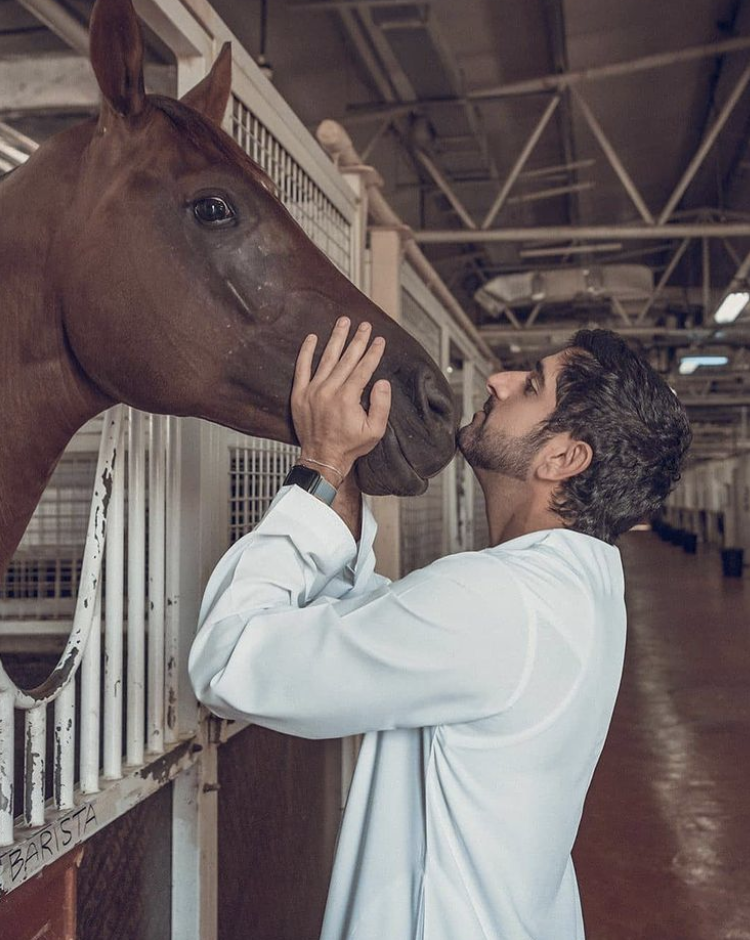 4. "You're my besssssssttt fraand!"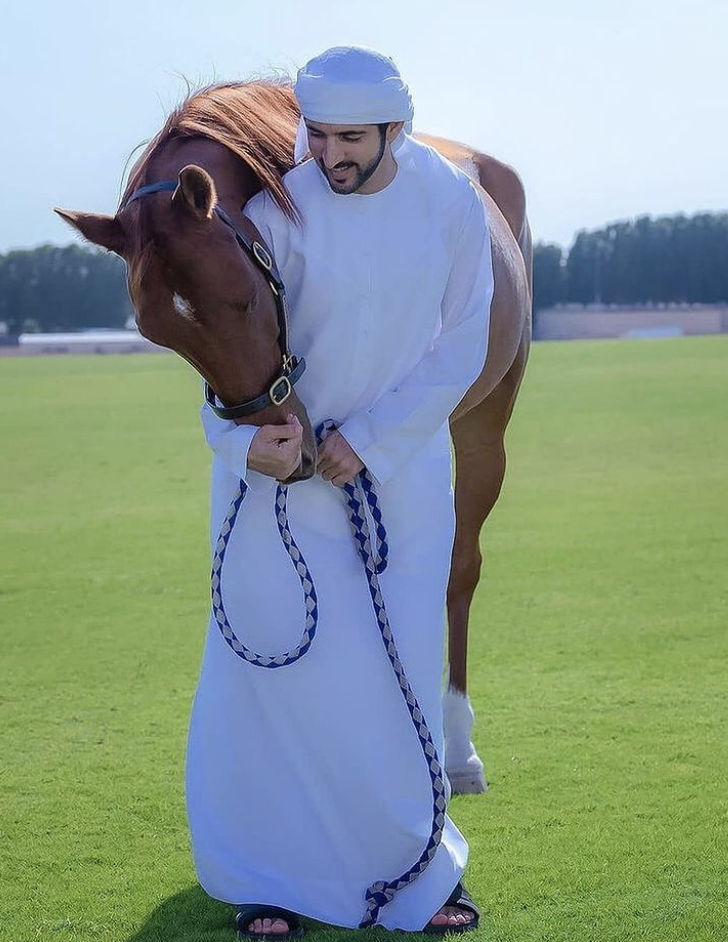 3.  "Wassapppp hommieeee?!"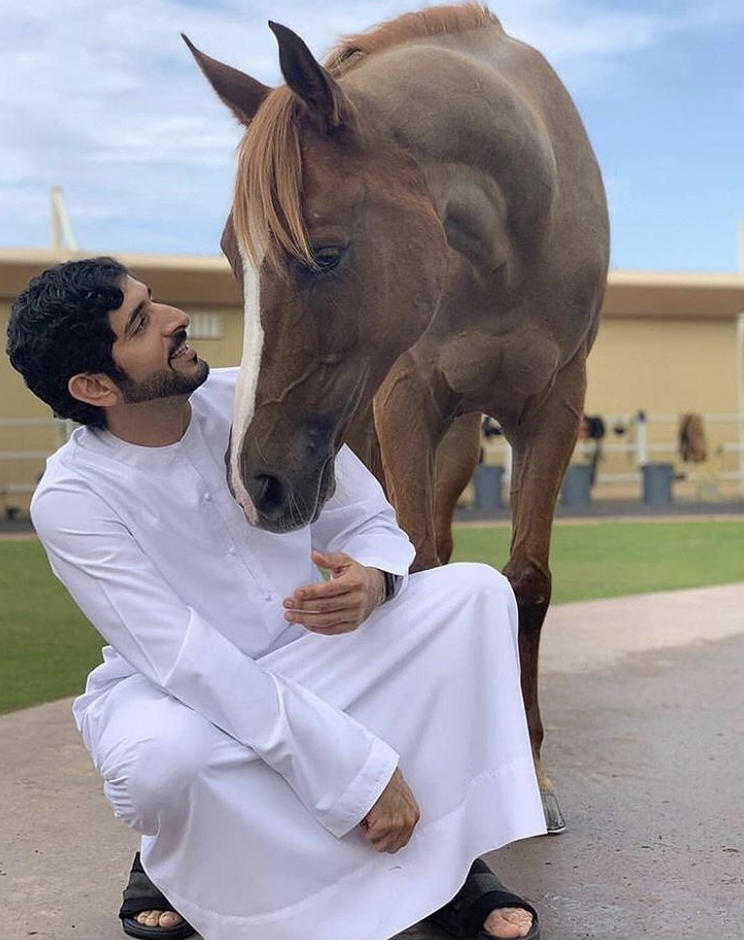 2. Baller Fazza with his two Musketeers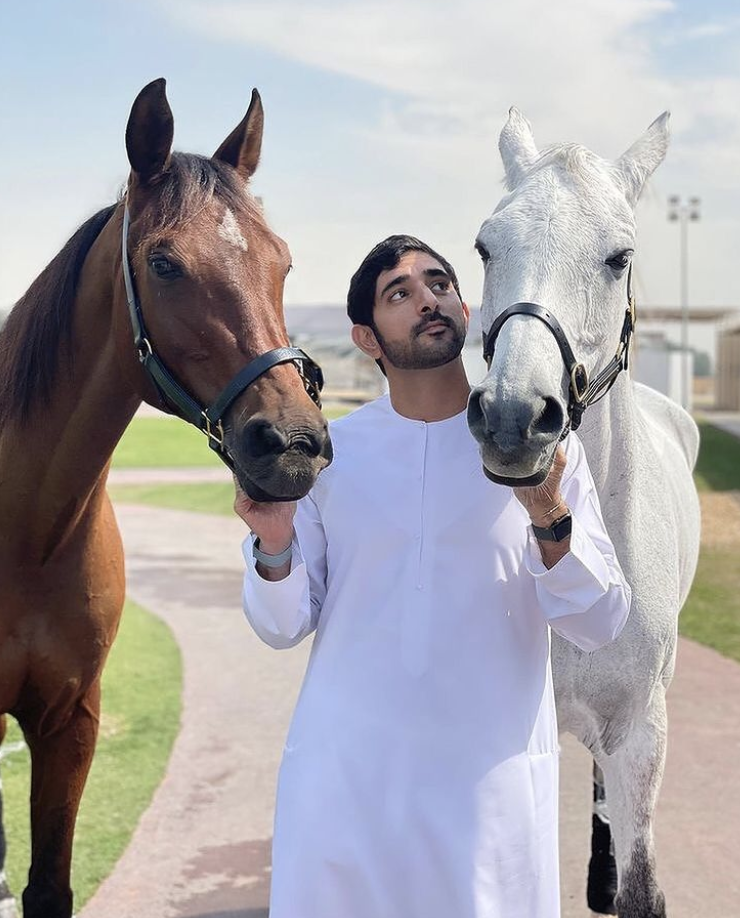 1. When bae comes by to pay you a surprise visit 🥰
Listen To The Lovin Dubai: 1097 Cars Confiscated For Causing Noise And Disturbing Residents In Dubai