Announcements
A Dubai Couple Get Married In The Metaverse!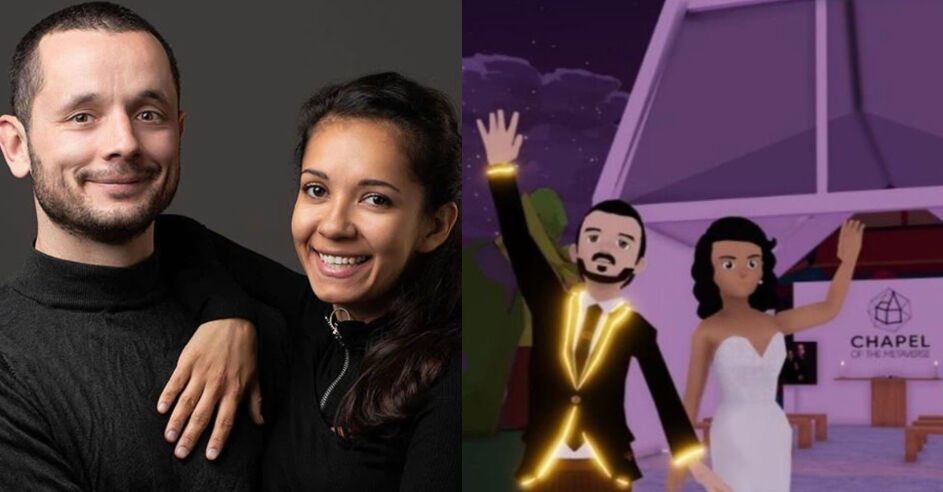 What a time to be alive! Crypto, Metaverse… NFTs.
From virtual art galleries to boardroom meetings, the Metaverse is slowly hosting it all. And now 'Metaverse weddings' are becoming all the rage – definitely a level-up from zoom weddings, we must say.
The virtual space bears a world of opportunities, and Dubai peeps ain't the kind to wait around. With that being said, this Dubai-based couple opted for a Metaverse wedding (the first of its kind in the UAE) and here's all the meta-tea.
A cyber chapel, AED367 ($100) NFT outfits, virtual plots and live streaming… that's how Florian Ughetto, a French national and his Paraguayan wifey, Liz Nunez renewed wedding their vows!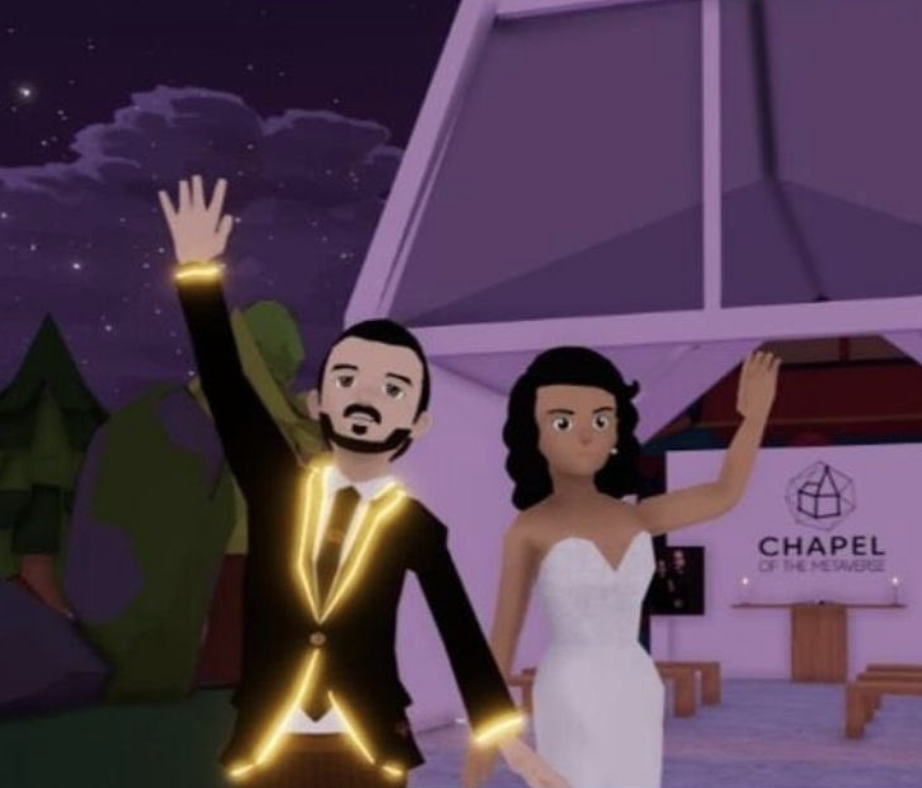 The founders of Easy Wedding, Florian and Liz held their unconventional virtual wedding in a modest chapel booked in Decentraland, within the Metaversein
Florian and his partner Liz Nunez have been at the forefront of the Metaverse trend, after marrying hundreds of couples online during the pandemic. They then took it a step further with virtual avatars, a wedding venue, inviting friends, family, former couples, and a selected group of press to attend the first of its kind online wedding ceremony in the Metaverse.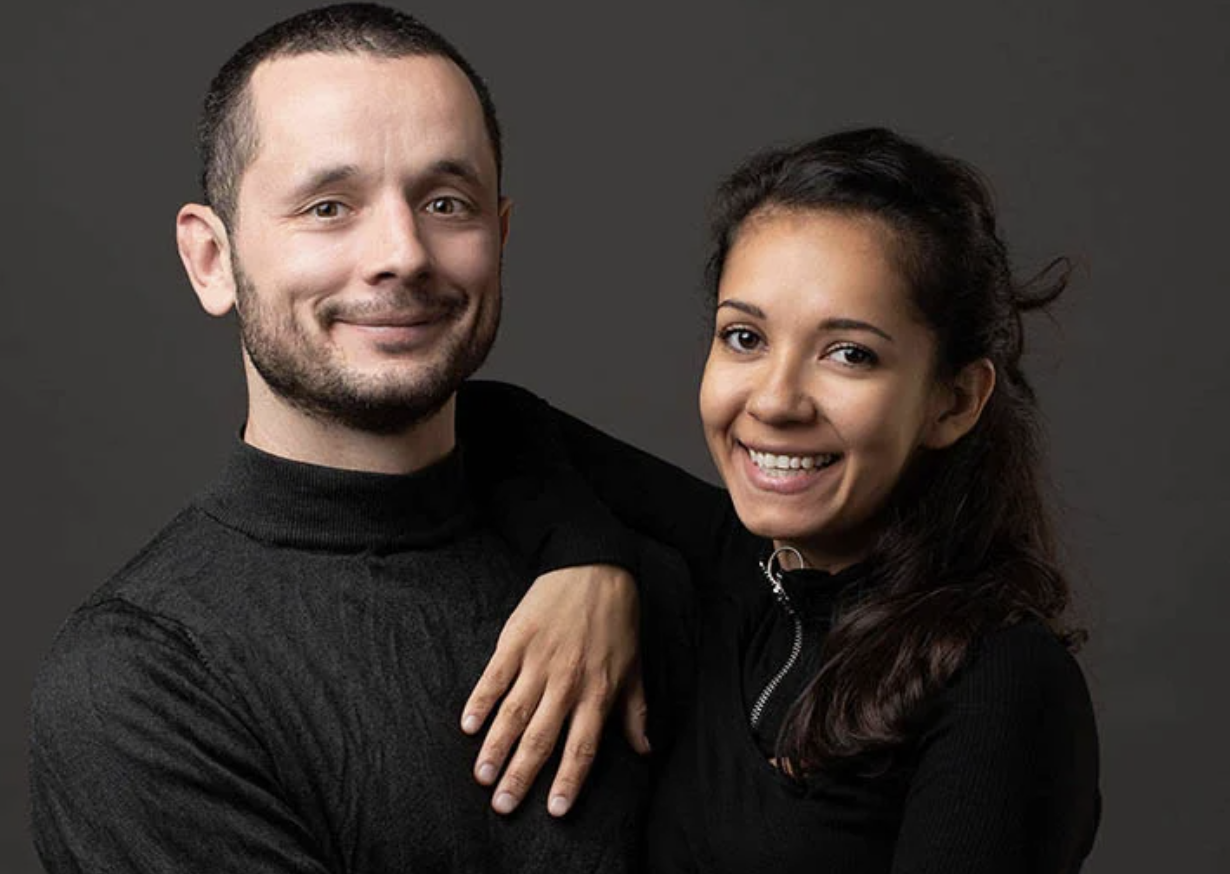 "When Flo asked me to marry again; I just couldn't fathom the idea of having a wedding in the Metaverse. Our first wedding took place in the real world and I am excited to do this again in the unique world of Metaverse." – Liz
The groom added,
"After marrying hundreds of couples online; it was only fair to step into the world of Metaverse. I married Liz once and in a heartbeat would marry her again in any other parallel universe."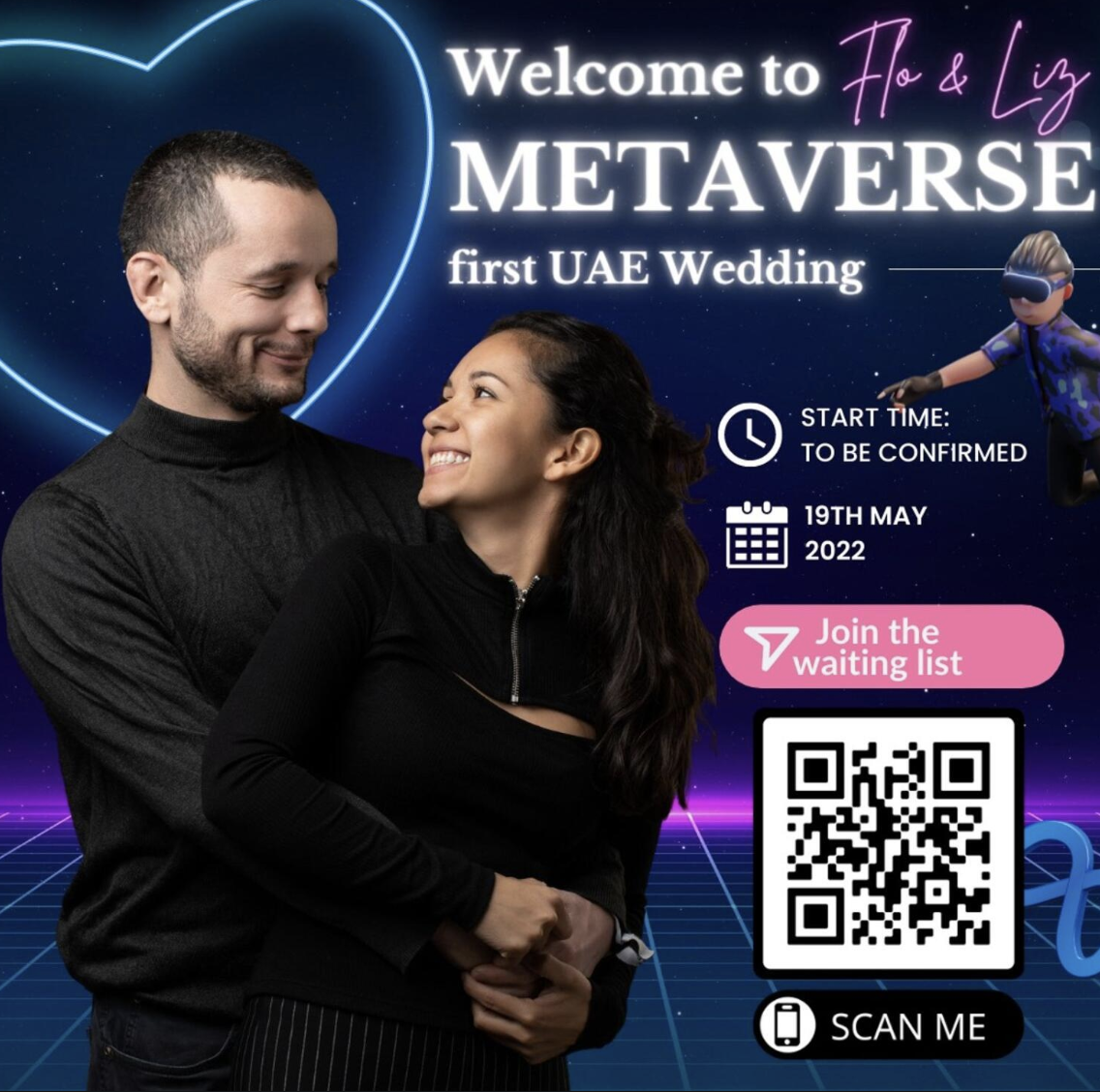 Joke of the day: What do guests eat at a Meta-wedding?! Byte-size food!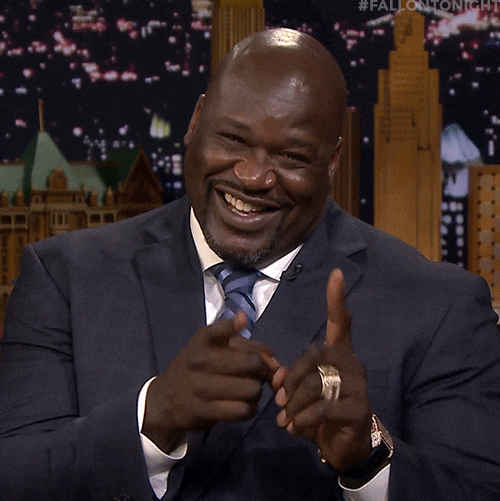 Watch The Lovin Dubai Show: Job Alert! Emirates Is Scouring The World For New Crew
ALSO READ: Sujith Varghese Is The First Person of Determination In A Wheelchair To Became A Personal Trainer In Dubai
Get the latest Dubai news direct to your phone RN! Download The Lovin Dubai app for free RIGHT HERE (App Store) (Play Store) to get the latest trending stories to your phone.