Announcements
One-Way Flights From Moscow To Dubai Exceed AED10K Amid Russia's Mass Mobilization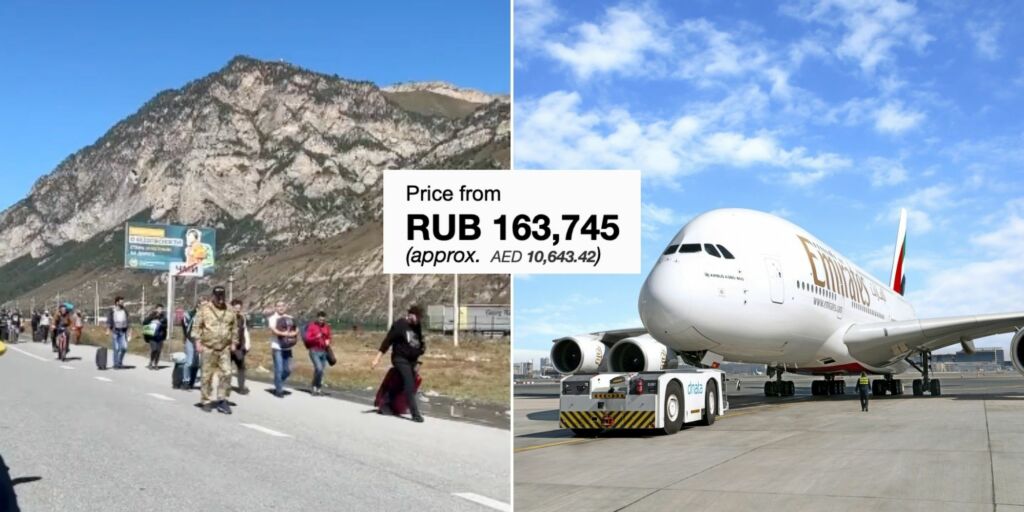 Earlier on Wednesday, September 21, Russian President Vladimir Putin announced a partial military mobilization (mobilisation: the action of a country or its government preparing and organizing troops for active service) – plunging the country into complete panic mode.
Almost immediately, Russians began booking one-way tickets to flee the country. Those not as fortunate to afford flight tickets have gone into hiding and/or are protesting against the mobilisation draft.
The frightful situation has sparked a mass exodus of men trying to escape joining the military and fighting against Ukraine.
Why do Russians flee from 🇷🇺?

Why do they ask for shelter & get it from some countries?

Did anyone attack them?

It is reported that 260,000 men left Russia after mobilization was declared.

If all of them came out to protest – there would already be no need for them to leave. pic.twitter.com/Mj6PBQfhgF

— Anton Gerashchenko (@Gerashchenko_en) September 25, 2022
Tickets out of Russia have skyrocketed to AED10,000K+ as a large number of citizens are attempting to flee amid Putin's mobilization of more troops
A one-way Economy seat fare from Moscow to Dubai is topping AED10,000 as a result of high demand.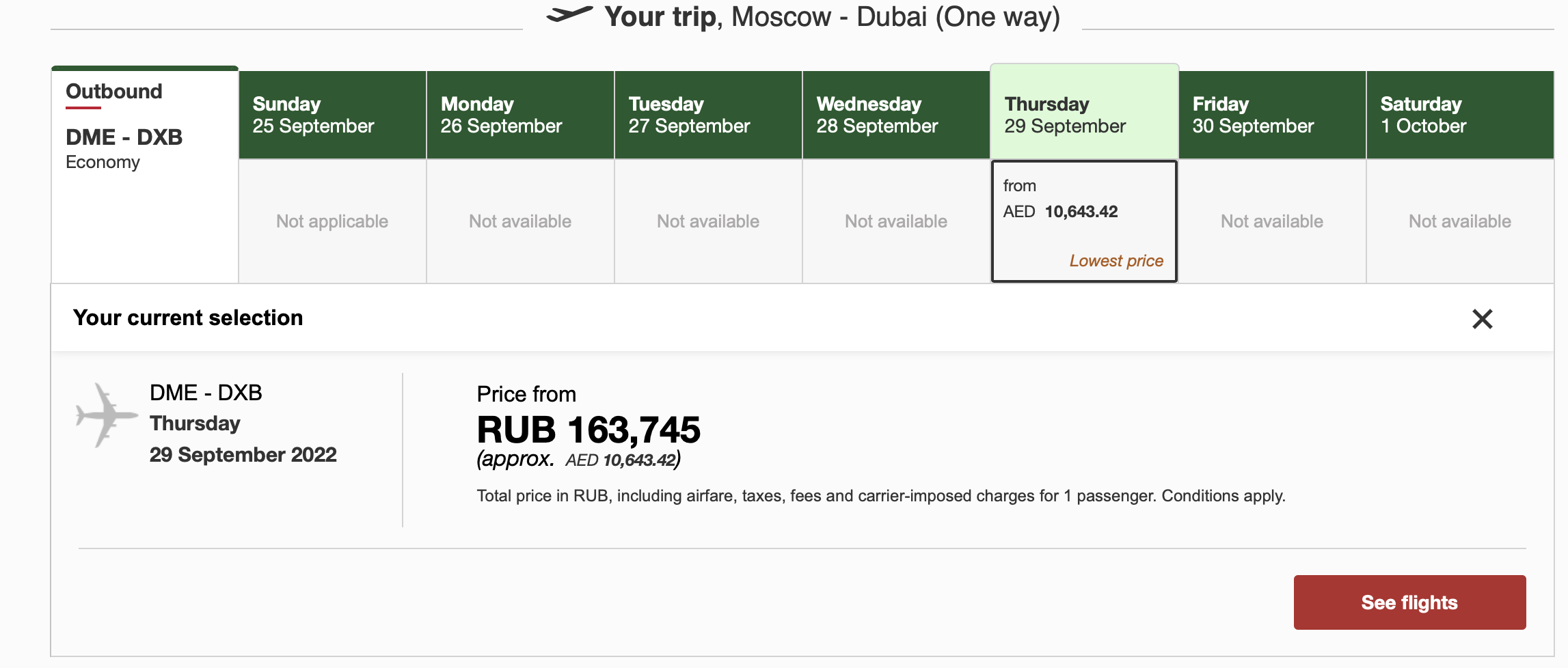 Putun has called up 300,000 reservists. Russians are not happy. They want out. One way flights out of Russia are booked up and prices are skyrocketing. Some men of fighting age are not allowed to leave. A one way flight to Dubai is $5000 normally less than 1k. Russia is a mess

— Jeffrey Hunt (@jeffvhunt) September 21, 2022
Videos of anti-mobilization demonstrations are being widely shared on social media platforms, with news outlets reporting heavy unrest and an element of terror within the country
Russia's mass exodus.#Russia #Putin #mobilization pic.twitter.com/jS4X7GI9dh

— WhereisRussiaToday (@WhereisRussia) September 26, 2022
300,000 reservists, aged 18 to 35 have been ordered to report for military duty
🚨 261,000 Russian men have fled Russia in just 4 days since Putin's announcement of #mobilization according to information supplied by the FSB to the Presidential Administration.pic.twitter.com/YxV1sOQ8Jw

— Igor Sushko (@igorsushko) September 25, 2022
Watch The Lovin Dubai Show: More Rules For Tenants And Homeowners Regarding Co-Occupants
ALSO READ: Sujith Varghese Is The First Person of Determination In A Wheelchair To Became A Personal Trainer In Dubai
Get the latest Dubai news direct to your phone RN! Download The Lovin Dubai app for free RIGHT HERE (App Store) (Play Store) to get the latest trending stories to your phone.