Latest
UAE Peeps To See More Cloud Seeding Induced Rain In The Coming Weeks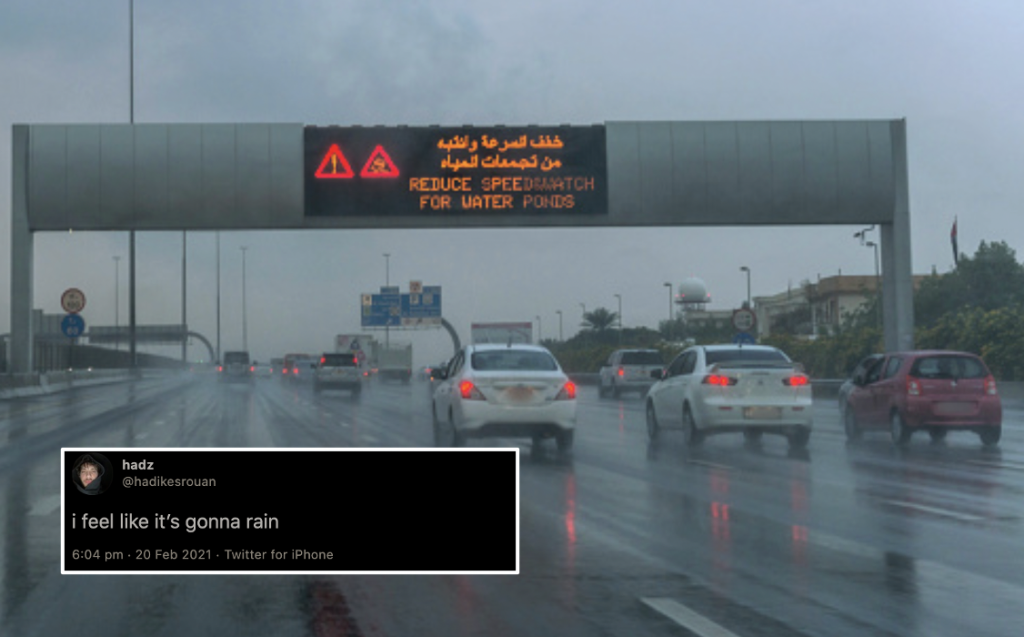 After weeks of heavy, dreamy fogs engulfing the UAE we finally saw clouds of hope this weekend. UAE residents were treated to rain clouds over the weekend and some lucky souls (THE CHOSEN ONES) even got to experience light drizzles in parts of Dubai!
Folks, bring out your umbrellas because this weekend was just the teaser of what's about to follow according to weather predictions from the National Centre of Meteorology, (NCM). NCM has forecasted rains in some areas, with an increase in temperature.
Thus far, light showers of rain were reported at Ruwais, Umm Al Ashtan, Jebel Dhanna, Baniyas, Zirku Island and Arzanah Island over the weekend.
NCM reported the same with the hashtag #Cloud_Seeding to alert resident of the weather conditions
In its upcoming 5-day forecast, NCM has predicted rains in some areas, with cloudy and windy conditions running from Monday to Thursday
The UAE experiences an average rainfall of 100mm per year, thus the ambitious rain enhancement (cloud seeding) programme will aim to increase yearly precipitation levels to boost agricultural and groundwater resources.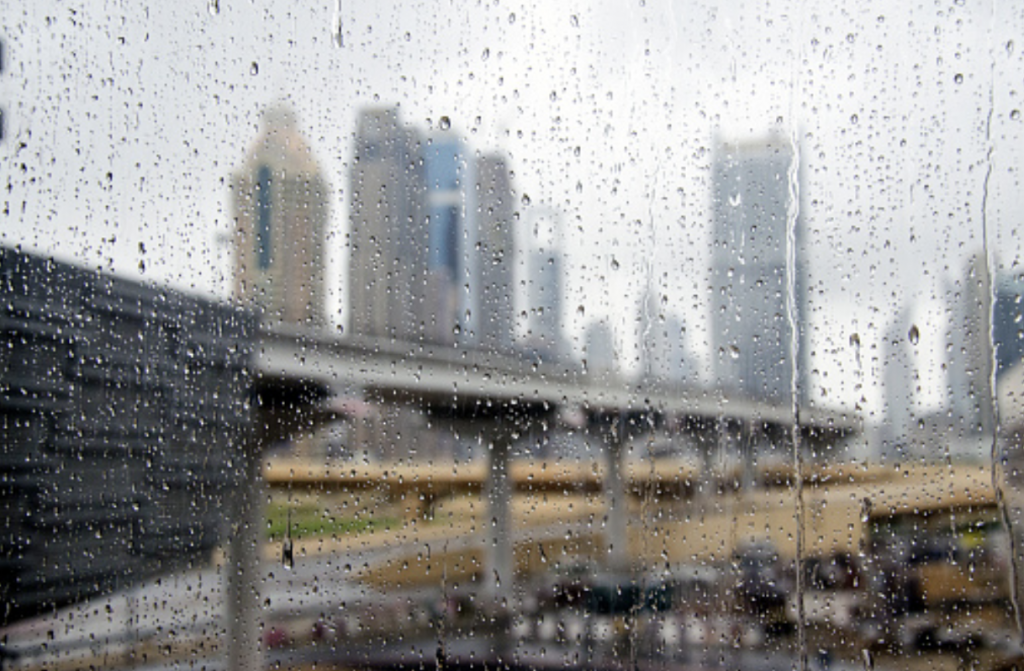 Listen To The Lovin Daily: UAE Peeps, Rain Is Coming ️
UAE authorities are reminding all visitors and residents in the country to wear their face mask when in public at ALL TIMES.
Those who fail to comply with the country's strict COVID-19 regulations will be subject to face a penalty of AED3,000.
Get yo'self this Reusable N95 Anti-Dust Face Mask with a filter for a price much, much less than what you might think.
Ensure your kiddos are safe and comf with this Fine Guard Kids Face Mask. Plus, the mask is designed to be super gentle on your child's face.
Go for a unique look with this 8822 Green Face Mask With Cool Flow Valve.

Note: This article may contain affiliate links. Lovin Dubai can receive a commission if items are purchased through a link from this post.