Latest
Abu Dhabi Parents Can Demand Refunds If Schools Violate COVID Rules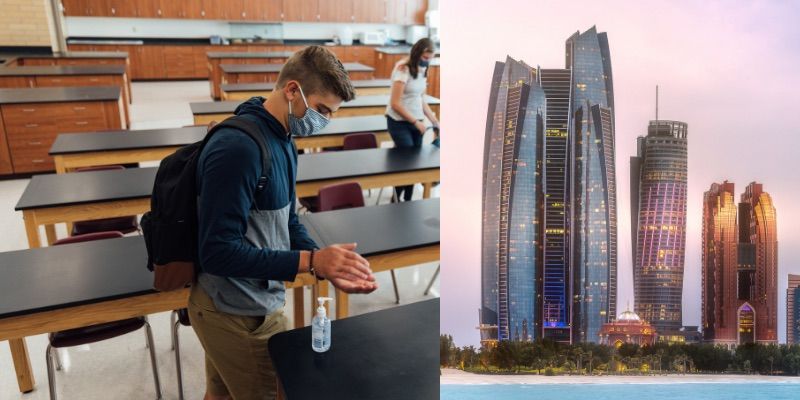 Schools in Abu Dhabi are back open, but authorities are ensuring compliance with COVID guidelines will happen.
There will be regular checks carried out at schools across the capital, and failure to comply with the 62 criteria laid out by Abu Dhabi school authorities will mean fines between AED10,000 and AED250,000.
If schools in Abu Dhabi do not follow the guidelines, they will need to revert to distance learning, parents will be permitted to remove kids from school and they will be entitled to refunds.
Authorities will check a total of 62 criteria across Abu Dhabi school campuses
-Social distancing protocols must be followed
-Schools should have Covid taskforces in place
-Regular cleaning and disinfection
-Regular COVID-19 testing of staff and students (12 years and above)
-Regulated classroom numbers
-PPE equipment standards in place
-Extracurricular activities must not take place
-Parents can only enter the premise with a negative PCR test on the Al Hosn app
The Lovin Daily: Parents In The Capital Can Demand REFUNDS From Schools UAE Peeps
UAE authorities are reminding all visitors and residents in the country to wear their face mask when in public at ALL TIMES.
Those who fail to comply with the country's strict COVID-19 regulations will be subject to face a penalty of AED3,000.
Get yo'self this Reusable N95 Anti-Dust Face Mask with a filter for a price much, much less than what you might think.
Ensure your kiddos are safe and comf with this Fine Guard Kids Face Mask. Plus, the mask is designed to be super gentle on your child's face.
Go for a unique look with this 8822 Green Face Mask With Cool Flow Valve.