Latest
UAE Makes History By Introducing FIRST Ever Female Arab Astronaut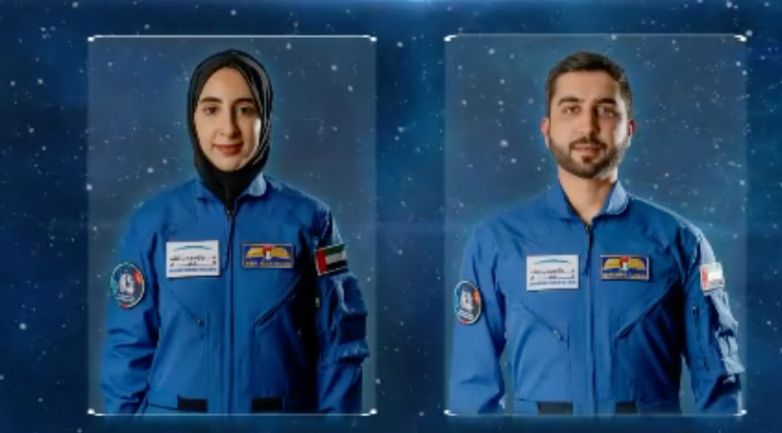 Here in the UAE, your gender is NOT a limitation.
The nation has proved this time and time again, and it marked yet another milestone by introducing the FIRST-ever female Arab astronaut, Nora AlMatrooshi as a part of the esteemed UAE Astronaut Programme.
This is big deal for the UAE, as AlMatrooshi, along with Mohammed AlMulla will represent the country in the NASA Astronaut Candidate Class.
H.H Sheikh Hamdan bin Mohammed bin Rashid Al Maktoum, Crown Prince of Dubai, and President of the Mohammed Bin Rashid Space Centre congratulated the two new candidates and added that they were chosen from over 4,000 applications.
Space was her passion since childhood… Nora AlMatrooshi, the new member of the UAE Astronaut Programme.
Their training will commence soon as a part of the NASA astronaut programme.
The UAE stood proud when Hazza Al Mansouri was launched into space as the first Arab astronaut back in 2019, now pride sweeps the country once again as the next batch is all set to make history in the Arab world!
This news just emphasizes the capabilities of Emirati youth and strengthens the principles, as well as objectives of the UAE Astronaut Programme.
Not just a massive moment for the Arab world, but for aspiring youths everywhere! Giving hope that no dream is too big and no dreamer is too small!
ALSO READ: The UAE Announces Reduced Ramadan Working Timings For Private Sectors
Listen To The Lovin Daily: Emirates Flight / First Female Arab Astronaut / Ramadan Timings For Public Sector / Expo Plans