Announcements
Victims Of The Barsha Fire Thank Dubai Authorities For Their Prompt Response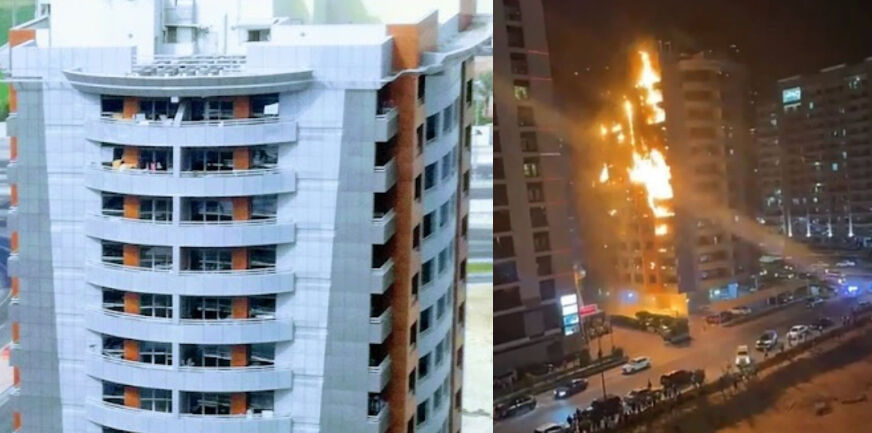 A tragic incident took place on September 7 in Barsha Heights when a fire erupted on the 7th floor of Al Meer Tower.
The fire reportedly broke out around 8:30pm, and residents were evacuated before the fire spread throughout the façade of the residential tower.
Lovin Dubai reached out to a number of residents residing in the building and learned that tenants were content with the way the fire was handled by local authorities. Tenants were in praise of the Dubai Civil Defence teams who quickly arrived on the scene, extinguishing the fire shortly after.
Occupants of Al Meer Tower further shared their account of the fire and revealed that they were set up in a hotel for 2 nights until inspections were underway
A tenant who requested to stay anonymous shared that,
"Post the fire; shuttle buses were arranged for us, which shifted occupants to the Media Rotana Hotel for 2 nights. The next day we were contacted to come and collect our important belongings and documents from our homes. We waited in the lobby, since they were letting everyone up one floor at a time.
We were escorted to our flats by the Dubai Police, and were given strict instructions to only collect essentials such as passports, IDs, jewellery, money and other vital belongings."
The fire erupted on the 7th floor of Al Meer Tower which is next to the Ramee Rose Hotel in Barsha Heights, after 9pm on Wednesday night.

Authorities were on the scene & a helicopter was dispatched from about 9pm.

Videos via: @rish_dewani @ruben_betabdishoo @emarati_realtor pic.twitter.com/2aDtCzfE4G

— Lovin Dubai | لوڤن دبي (@lovindubai) September 8, 2022
"Following that, no accommodation was given after 2 days, no update from the management either. We asked the owner regarding the money back for this month, as weren't staying in that building anymore (he said he submitted the cheques to the management and doesn't have an update)"
Tenants were given a notice to vacate the premises by September 30, 2022, as the property would be sealed to undergo renovations. Contracts would also be re-distributed.
Despite the plight residents are facing as a result of the fire, they remain optimistic and grateful that authorities promptly put out the blaze – before it spread to the interiors of Al Meer Tower. They are hopeful that circumstances will get better and are thankful to be out safe.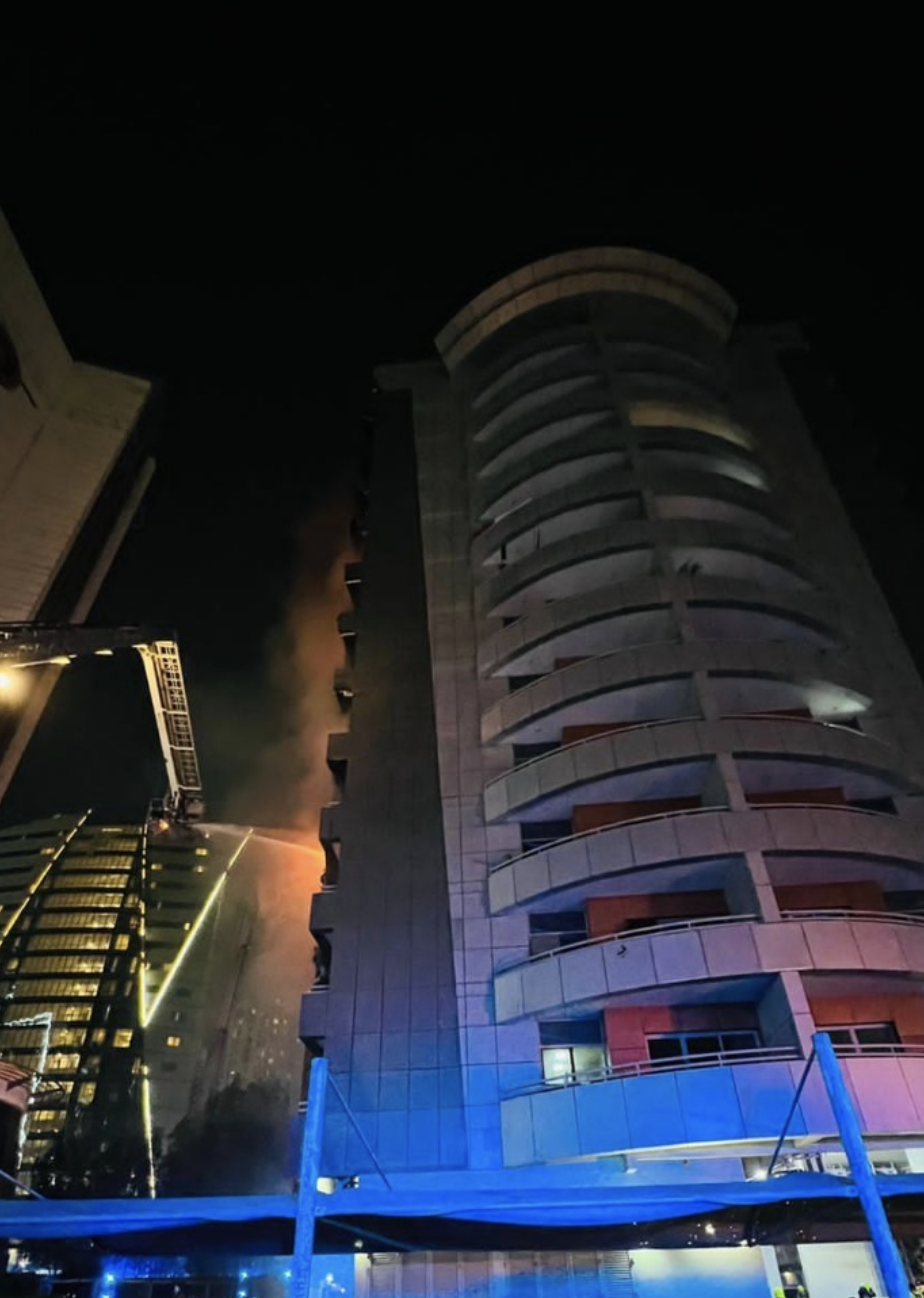 Common reasons for residential fires in Dubai:
Improper disposal of cigarette buds
Smoking in the balcony
Disposing of cigarettes in the garbage room
Electrical connections
Leaving electronic appliances switched on and unattended
Faulty wiring that could result in short circuits
According to Join Hala, here is a list of preventative measures you can take to minimise fire outbreaks at home:
Unplug appliances that are not in use
Use surge protectors
Store flammable items in a cool and dry space
Avoid smoking inside your home
Remove lint and change your dyers' filter periodically
Switch off heating equipment when not in use
Remove debris and declutter your space
Regularly inspect electrical fittings and appliances*
Familiarise yourself with fire risks and safety measures that need to be taken
Watch The Lovin Dubai Show: Dubai's Ruler Arrives At Buckingham Palace To Offer Condolences
ALSO READ: Sujith Varghese Is The First Person of Determination In A Wheelchair To Became A Personal Trainer In Dubai
Get the latest Dubai news direct to your phone RN! Download The Lovin Dubai app for free RIGHT HERE (App Store) (Play Store) to get the latest trending stories to your phone.