Careers
The Millenium Universal College Hosts Digital Pakistan Symposium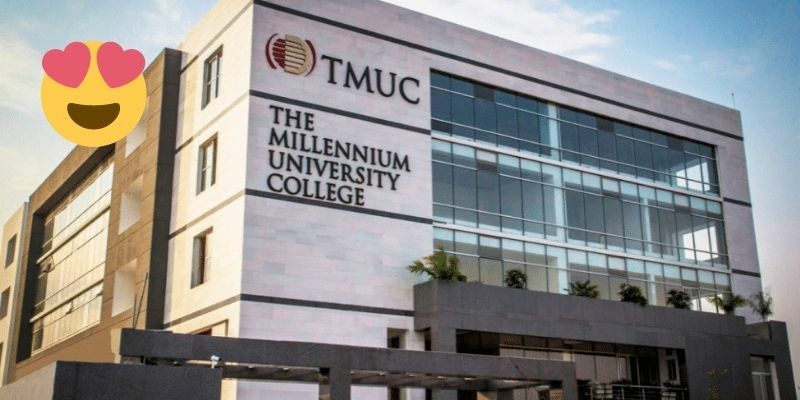 The Millennium Universal Colleges (TMUC) hosted a digital Pakistan symposium. Furthermore, the energizing conference was titled "GEN D Nurturing Digital Pakistan." The subject was inspired by recent talks about moving Pakistan into the future and building a "Digital Pakistan."
Going digital is frequently touted as a panacea for Pakistan's issues. Academics, corporate leaders, and experts participated in a high-level exchange of ideas during the symposium.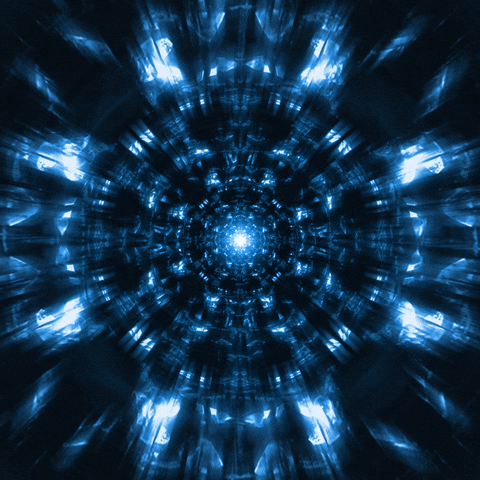 A Digital Approach
Everyone in attendance was enthralled by the speakers' thoughts and observations. It created a spirited conversation. The panel discussion presented an engaging forum for academia-industry collaboration.  The officials from both universities engaging in discourse to help TMUC students understand the importance of digitalization.
Digital inclusion, innovation, entrepreneurship and incubation, socioeconomic development, were all hot topics throughout the discussion. Similarly, the role of academics, transparency, women's inclusion, e-commerce, and digital strategy were discussed.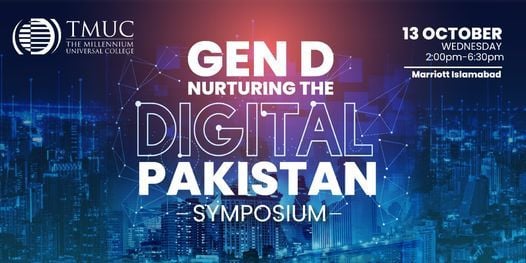 Youth Is A Powerful Weapon!
Furthermore, Assad emphasized the significance of inclusiveness and how critical it is for the younger generation. Likewise, to have a firsthand understanding of Artificial Intelligence and Emotional Intelligence. Moreover, these are the two key elements that ACCA is concentrating on.
Ali Naseer discussed the debut of their new cloud service and told the audience about its percentage. To clarify, utilization in Pakistan and throughout the world, which was eye-opening. In addition, Nadeem Malik emphasized the necessity of both the younger and older generations in bridging the divide.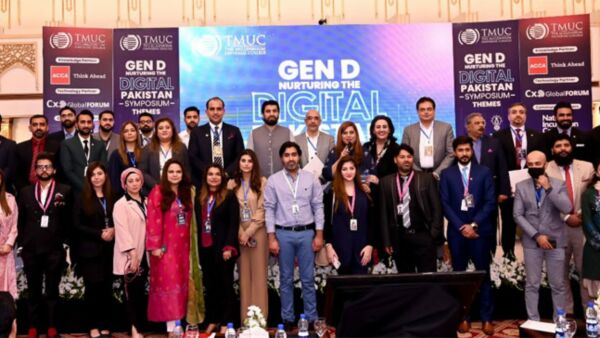 Digital Pakistan Symposium
Noor-ul-Ain Zafer, TMUC's Head of Career Development, hosted the second panel discussion. Moreover, it focused on establishing a holistic digital strategy. Furthermore, Parvez Abbasi, Project Director of the National Incubation Center of Pakistan, spoke on the significance of starting a business. In the same vein, he presented success stories from entrepreneurs all over the world.
The need for the Digital Pakistan symposium now for a brighter tomorrow. Mobilink Microfinance Bank's SEVP, Sardar Abubaker, offered his thoughts on digital inclusion in finance and industry.