Community
Pakistan's First 'Electric Bike-Sharing Service' Running Successfully In Isloo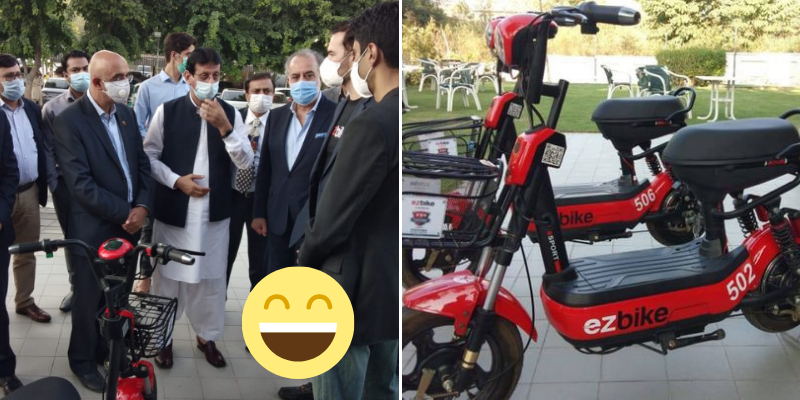 To redefine urban transportation, Roamer Technologies, an Islamabadi company, has developed "ezBike." This is Pakistan's first electric bike-sharing service powered by Jazz sims for connection. BEST part is it's in ISLOO!
EzBike is an app-based business that distributes electric bikes across the city and makes them available for public use. Using the ezBike smartphone app, users can find and book an electric bike parked near them. After that then ride it to their destination, and park it in a defined zone, after which it becomes accessible for the next user to ride.
What does ezBike really cost?!
EzBike customers may pay Rs5 to unlock the bike and Rs5 each minute on their trip, according to a statement. Rides may also be stopped, allowing customers to do errands while paying a lower cost of Rs2 per minute. EzBike has collaborated with Jazz to enable connection via Jazz sims and facilitate payments using Jazz Cash.
"It is a great time for Pakistan that new firms like ezBike are being created in Pakistan," was said by IT & Telecom Minister Syed Aminul Haque. The ezBike facility is highly valuable for the general public, especially women. The Ministry of IT will continue to promote projects like these that will be useful to the general population.
The minister also said that Pakistan's future resides on information technology, and we will not be able to grow without it. The biggest game-changer for the transportation sector is electric car technology. Our government will continue to encourage entrepreneurs who want to take advantage of it.
With over 100,000 bikes distributed in 88 cities today, bike-sharing firms are revolutionizing urban transportation across the world. Within the next year, Roamer Technologies aims to deploy over 2,000 electric motorcycles. This will bring millions of dollars in foreign direct investment (FDI) to Pakistan.