Feature
PDM Announces Anti-Inflation March In Islamabad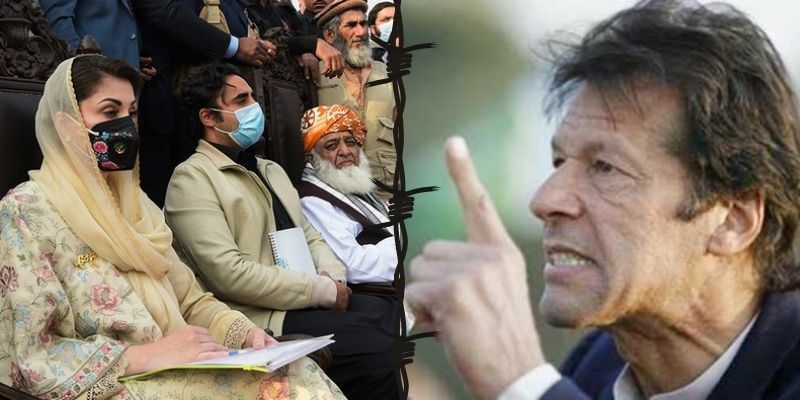 Pakistan Democratic Movement (PDM) chief Maulana Fazlur Rehman announced on Monday that the opposition alliance would start an "anti-inflation march" in Islamabad on March 23, 2022, Pakistan Day, to protest against the government's failure to curb inflation and rising prices in the economy. He stated that the ruling PTI was brought into power as a result of rigging in the 2018 general elections, because of which it was facing failure on several fronts.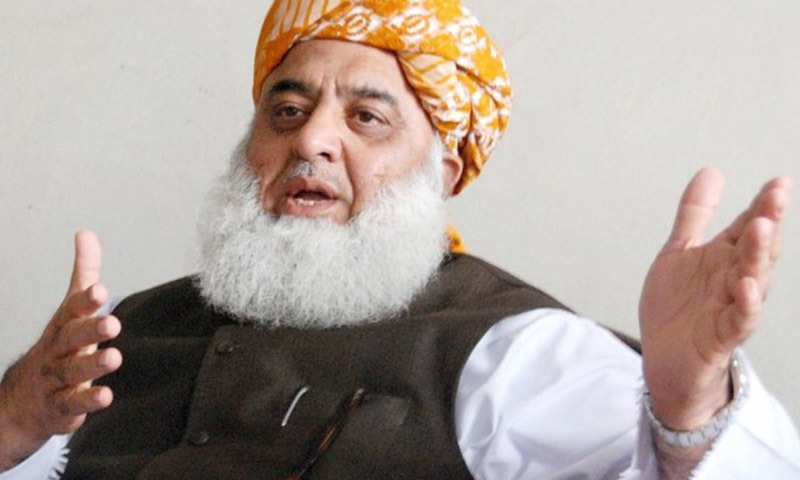 the march will be a "huge demonstration" and the "whole nation will participate". "People will come to Islamabad from all corners of the country to participate in an anti-Inflation demonstration, unemployment, and poverty."
Apparently…
Says the same person who was outvoted by his own constituency and failed to win in his own hometown due to previous tenures in government. Anyways, did not the previous party in power, Pakistan Muslim League – N, lose power because of a corruption case?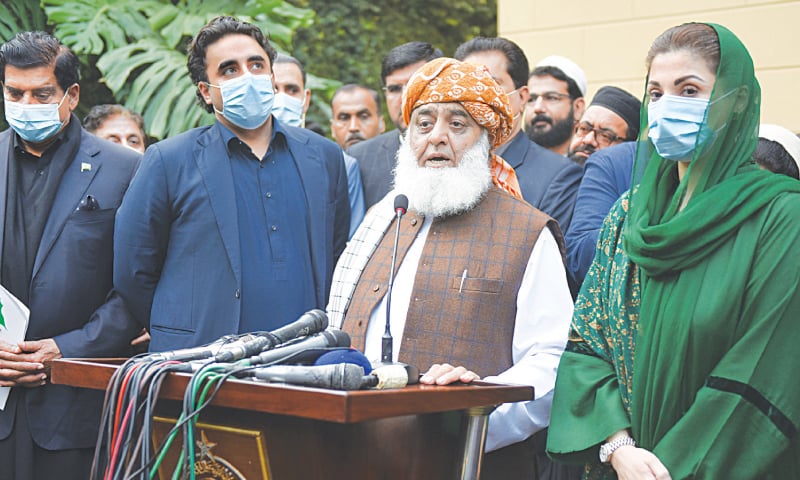 The thief threatening the constable…
He said PDM meetings will be held at a provincial level to prepare a strategy for the march. Giving a breakdown, the PDM president said that he will chair a meeting in Khyber Pakhtunkhwa while PML-N supremo Nawaz Sharif, Pakhtunkhwa Milli Awami Party (PkMAP) chairman Mehmood Khan Achakzai and Jamiat Ulema-i-Pakistan's (JUP) Awais Noorani will chair separate ones in Punjab, Balochistan, and Sindh, respectively.
یوم پاکستان پر پی ڈی ایم کا مارچ کی کال دینا ایک انتہائی غیر ذمہ دارانہ اور غیر اخلاقی اقدام ہے

تئیس مارچ کو افواج پاکستان قومی دن پر روائتی پریڈ کرتی ہیں جس میں پاکستانی عوام سمیت غیر ملکی سفیر اور مندوب بھی شرکت کرتے ہیں
1/3

— Sheikh Rashid Ahmed (@ShkhRasheed) December 6, 2021
A puppet show
Meanwhile, Interior Minister Sheikh Rashid Ahmed said that the PDM's decision to call an anti-inflation march on Pakistan Day is an "extremely irresponsible and immoral" move.
"Pakistan's armed forces stage a national parade on March 23 which is attended by citizens, ambassadors, and various delegates," he said.
Well people, this is another case of an army's pet. The infamous "shiekhuu", as hareem rightly puts it, never leaves a chance to kiss the hands of his godfather. Pakistani people seem very hopeless at this point as both the government and opposition are clearly sold