Beauty
Can ANYONE beat Maryam Nawaz's TOP Fashion Statements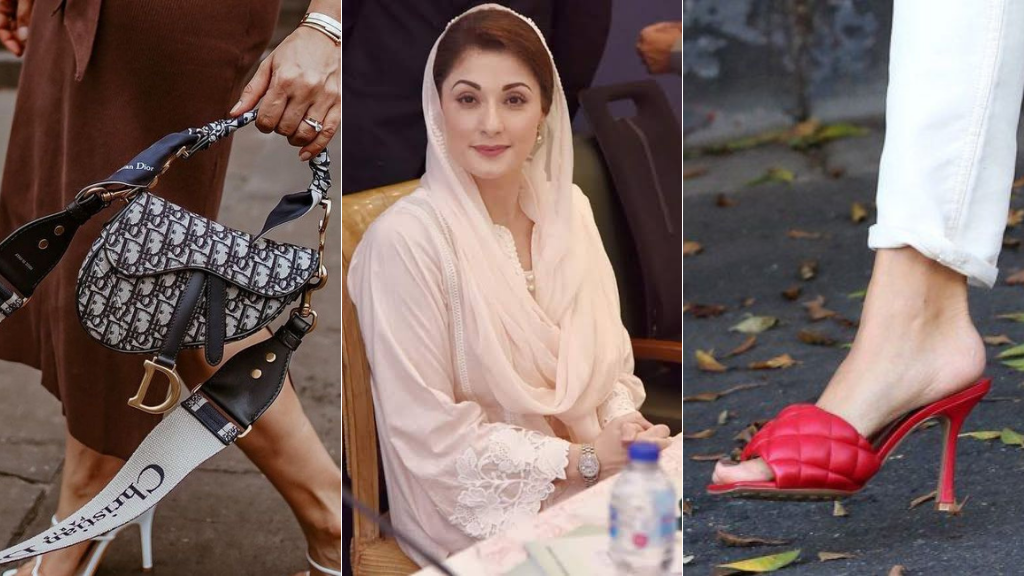 Maryam Nawaz has been the talk of the ENTIRE nation preceding her entry into the political sphere. As the daughter of Nawaz Sharif, three times ex-Prime Minister of Pakistan, she serves as VP of PML-N. Although her role in politics helps her garner A LOT of good and bad attention from the public, it is Maryam's impeccable fashion statements that have Pakistani's swooning over her.
Check out some of these UNFORGETTABLE fashion statements made by Maryam Nawaz:
Maryam Nawaz was seen draped in this GORGEOUS lawn ready-to-wear ensemble by designer Sania Maskatiya. The mustard-coloured matching separates are adorned with black lace around its neck and sleeves. It falls under the 'Essentials' category on Sania Maskatiya's catalogue, and the outfit truly has become an essential ever since Maryam was spotted in it!
We love the simplicity, and classiness exuded through this outfit. It serves as the perfect gateway from summer to autumn, as its cloth suitable for both seasons. It's a MUST have in your closet!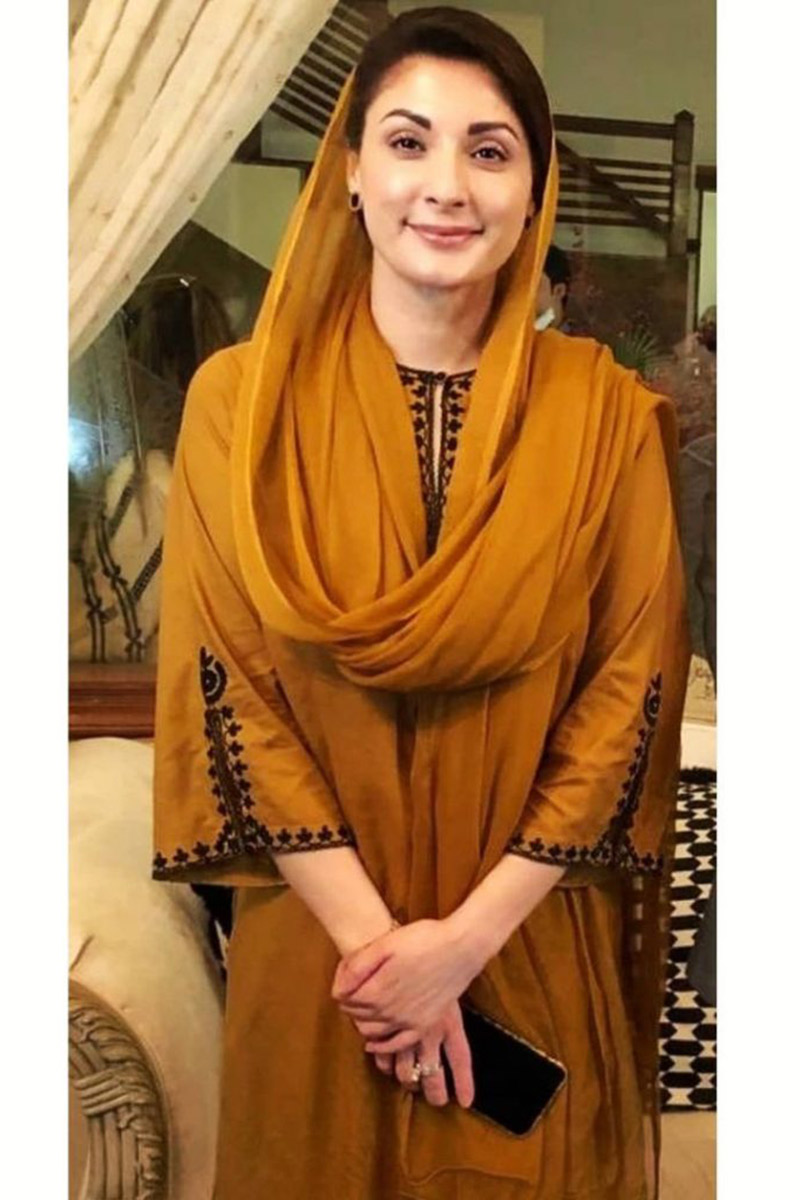 She looks RAVISHING!
We already know that Maryam Nawaz is a FAN of solids. She looks ravishing in just about any dress she puts on! However, this particular look is probably one of our MOST favourites as she looks ethereal with each detail complementing her overall look. Now this is what we call a true fashion statement.
She can be seen carrying a beautiful crimson jora by Agha Noor, which cost approximately Rs. 22,000/-. The outfit comes with raw silk trousers, and an embroidery-laden organza dupatta. The HIGHLIGHT of this look, however, was not the clothes but rather her SHOES! She can be seen wearing a pair of red Manolo Blahniks that cost roughly $900. The outfit was paired with heirloom jewellery and bold red lipstick, making this look one to REMEMBER!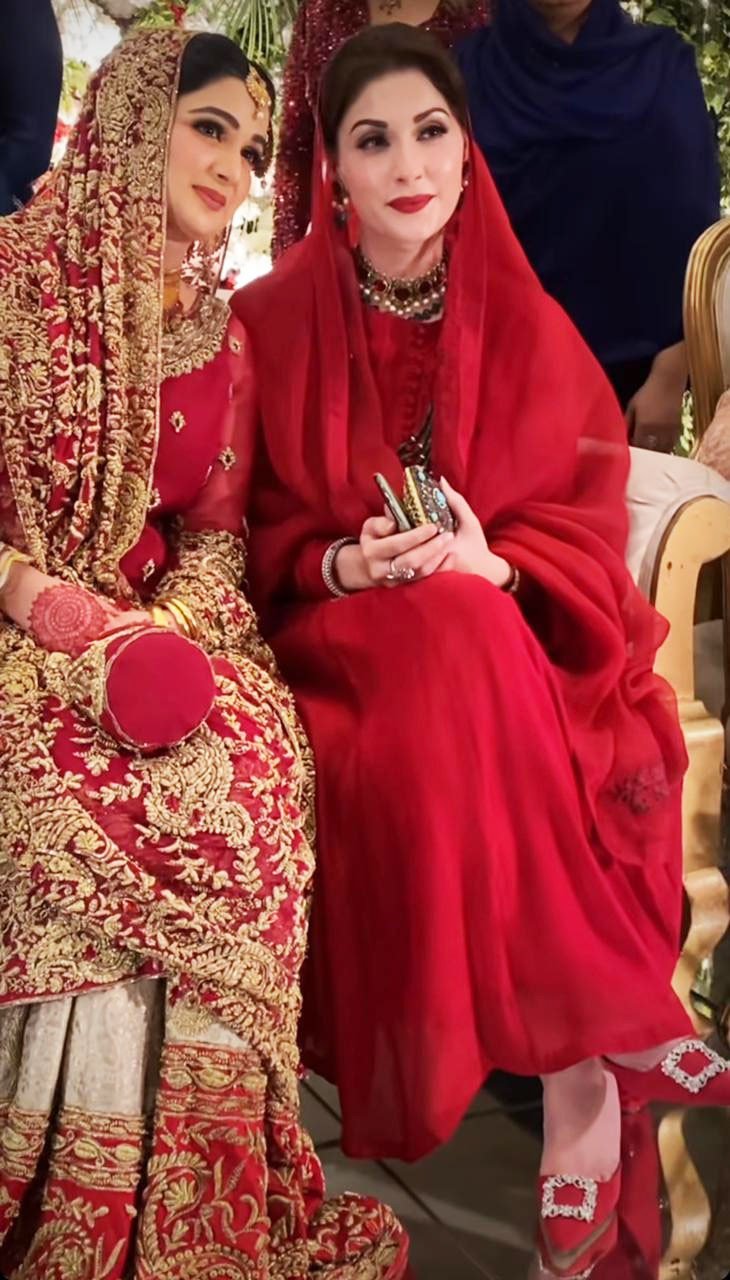 Take a closer look at the Manolo Blahnik Hangisimu 50: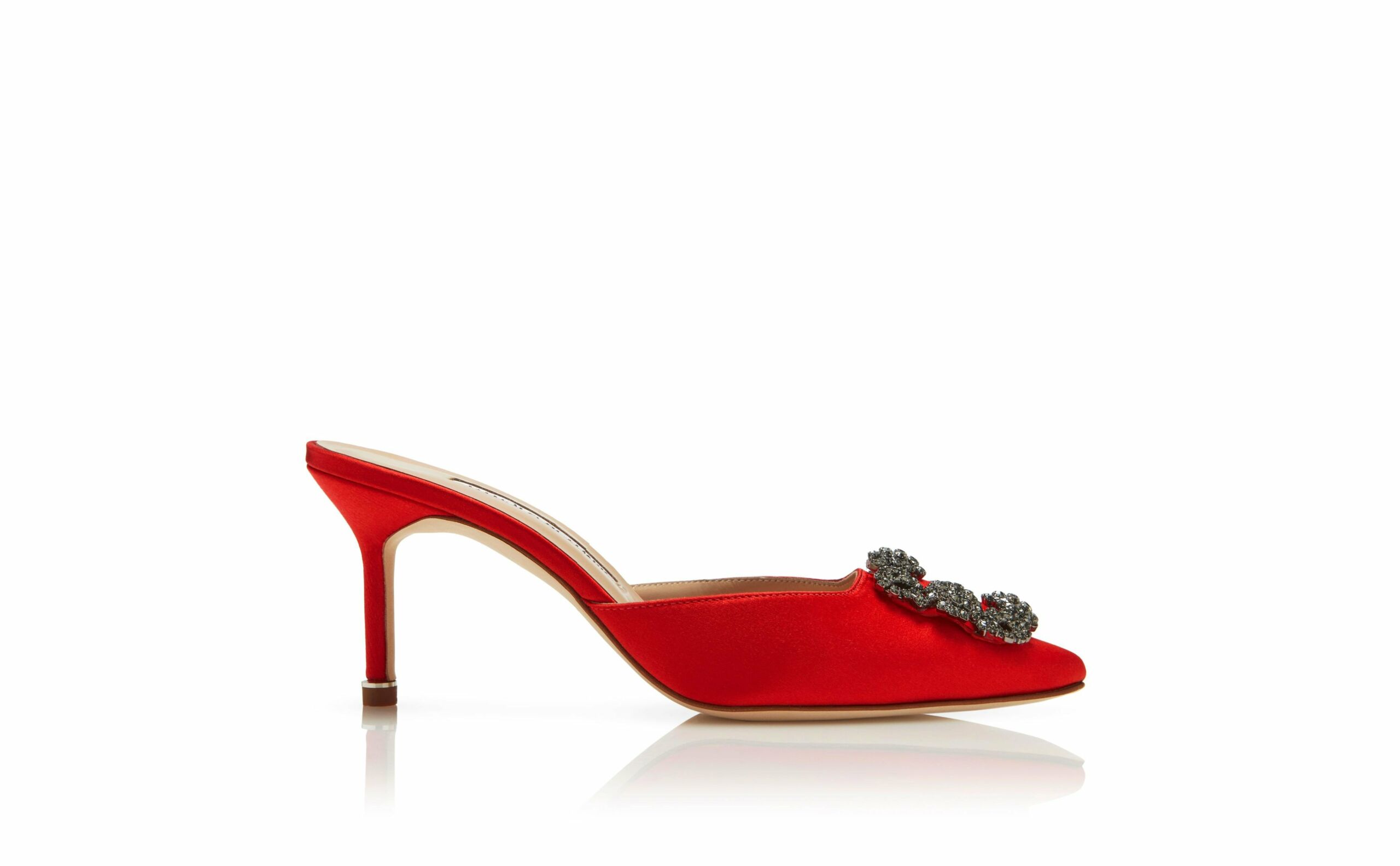 Maryam Nawaz knows how to rock pastels too!
This next outfit perfectly encapsulates spring colours – pretty pastels that make Maryam glow, this outfit REALLY stands out. Maryam Nawaz was spotted making yet another one of her fashion statements with this dress by Ammara Khan Atelier. An emblem of sophistication, this outfit is embellished with pearls and stones around the neck with pearl beads on the trouser. The best about it though, is the tie-dye dupatta that it comes with.
Check out Maryam Nawaz's fashion statement for yourself!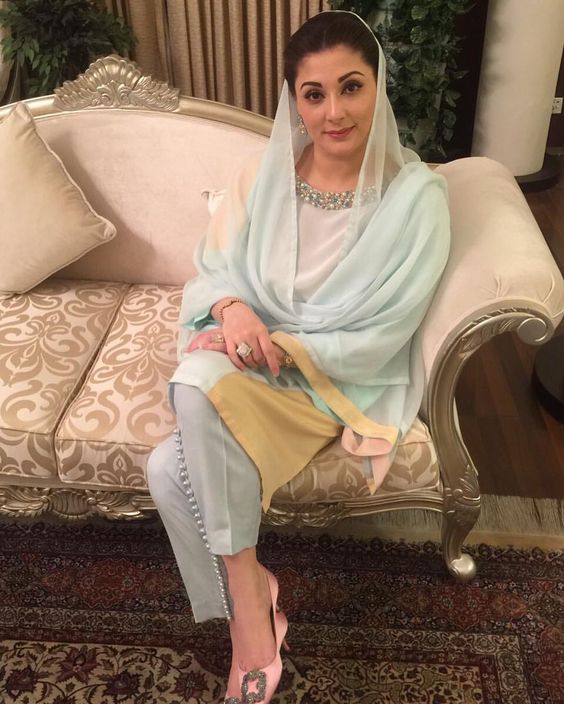 That's not all folks! Maryam Nawaz rocked this Ammara Khan outfit with yet ANOTHER pair of Manolo Blahnik shoes, seemingly her favourite! The shoes have been worn by the likes of celebrities like Victoria Beckham also, and are estimated to cost around a whopping $995.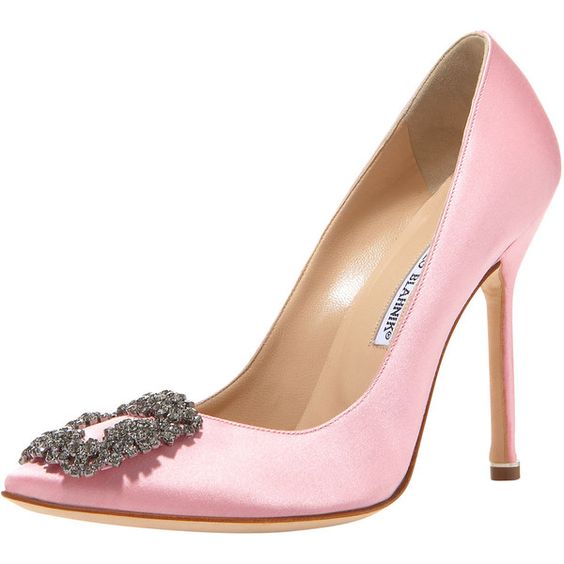 She is SUPER elegant!
You must have heard of celebrity airport looks, but NOTHING can beat this look of Maryam's! Maryam was captured in an elegant white, and cream coloured shalwar kameez with a light chiffon dupatta resting gracefully on her head. The highlight of this outfit wasn't the clothes, though, it was her SHOES and BAG! The shoes are said to cost approximately $650/-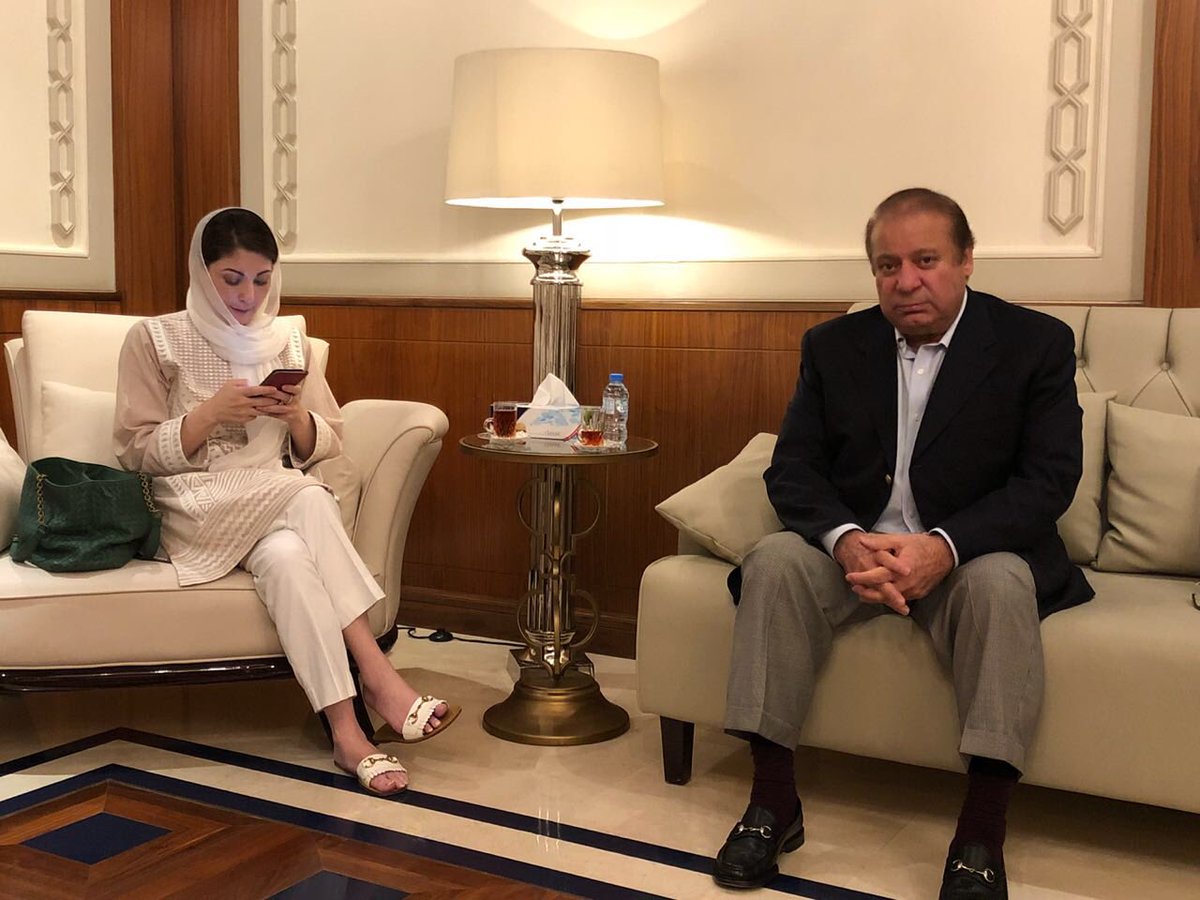 Get a closer look at her Gucci fringe leather Horsebit slides: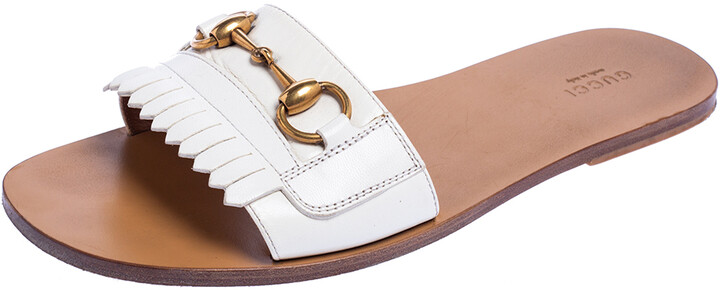 There's MORE! Look at her Bottega Veneta bag that costs a TOTAL of $2950/-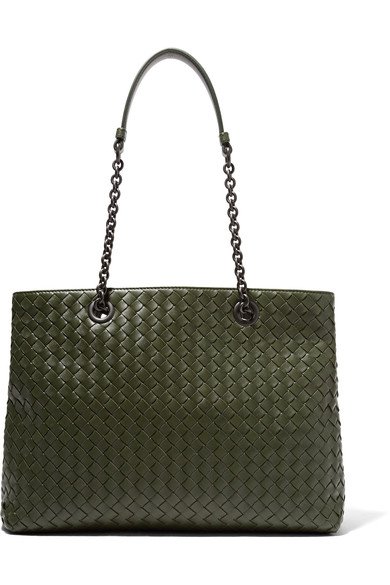 Sssh..some of her clothes are more affordable too..check some out:
It's no secret that Maryam Nawaz only wears the BEST! We only hope to someday get a glimpse of her closet, and ESPECIALLY her shoe collection. But that doesn't mean that she can't rock affordable pieces as well! She was seen dressed in an elegant shocking pink outfit by Khaadi. This outfit was also seen being worn by Kubra Khan while filming the drama serial Hum Kahan Kay Sachay Thay.
How BEAUTIFUL is this bright, shocking pink dress!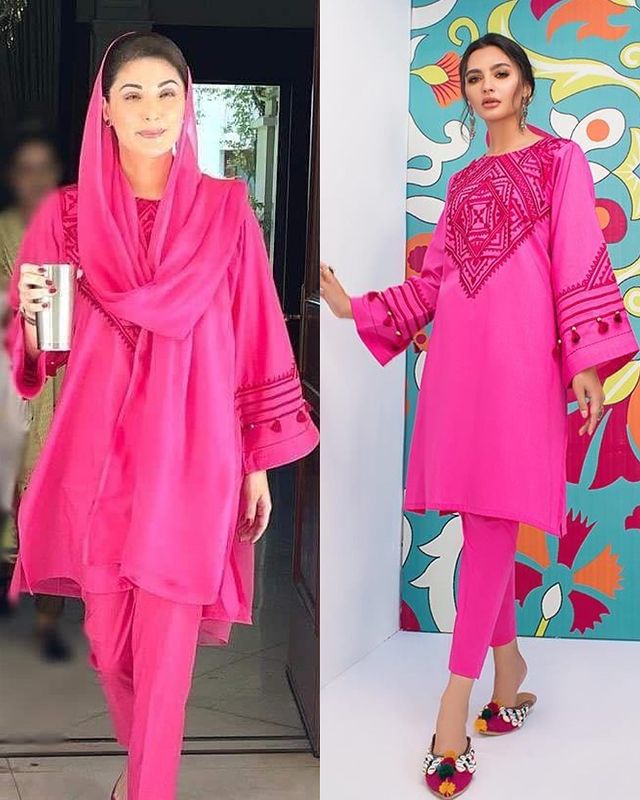 We NEED to raid Maryam Nawaz's closet ASAP!
Maryam strikes the perfect balance between elegance and class in the way she chooses to carry herself. Her outfits, accessories and makeup are ALWAYS on point! Giving lots of fashion inspo to Pakistani girls and fashion brands. We are ALL in for this!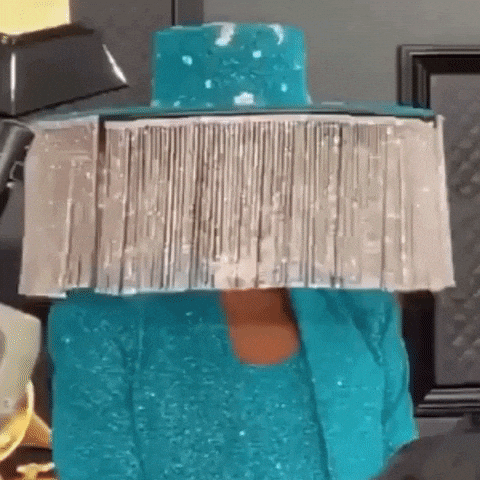 GOD How we wish these stores were available in Pakistan! Her outfits are ALL DESIGNER brands! Wanna know more about Maryam Nawaz? Take a look here.