Economics
Pakistani Currency Hits LOWEST EVER!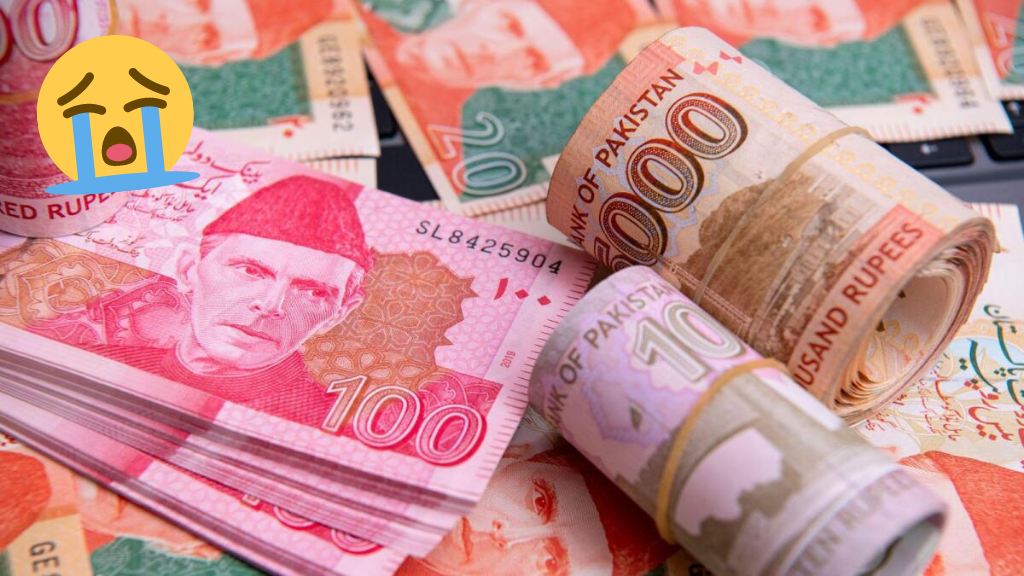 The Pakistani currency today, in a SHOCKING turn of economic events, hits its LOWEST EVER rate against the US dollar at Rs. 191.75.
This decline fell in line with other predictions made by senior economic analysts, who predict worse for the future of the Pakistani economy. A day earlier, the dollar price against PKR hit Rs. 190 – which was already shocking enough amid a persistent decline in foreign exchange reserves.
RS. 191.74? That's INSANE!
Pakistan's current foreign currency inflow is depleting rapidly, and a delay  a delay in reinstatement International Monetary Fund (IMF) bailout, as well as the lack of financial support from "Pakistan's friends" are adding to the pressure of rising US dollar prices.
Furthermore, PTI's protest against the new government has also added to the burden of instability as it limits PMLN's ability to power through economic challenges. Khan's announcement to March towards Islamabad after May 20th and their demand for new elections may add further distress to the economy.
PTI adds more fuel to the fire that has set the nation's economy ablaze
According to Dr. Kaiser Bengali, a renowned economist and policy advisor in Pakistan, to hold early elections would be a "disaster". He suggests that the only way to make it out alive is through "reduction of non-development expenditures". His suggestion falls in line with how the current Pakistani currency hit its LOWEST EVER!
Early elections, before inflation n dollar rates are stabilized, will be a disaster.
Election expenses increase money in circulation n will add fire to already high inflation. ONLY way to stabilize inflation is thru reduction of non development expenditures.

— Dr. Kaiser Bengali (@kaiserbengali) May 11, 2022
Meanwhile, former finance minister Hafiz Pasha is determined that the only way to make it through this economic crisis is to go to the International Monetary Fund for aid before the dollar rate depreciates to another startlingly low rate.
Uncertainty about the IMF loan is also adding to the chaos about Pakistan currency hitting its LOWEST EVER
There seems to be heavy buzz and chatter circulating in market spaces about the withdrawal of energy subsidies made in order to reinstate IMF loan negotiations post May 18th. According to other analysts, the revival of the loan and depletion of foreign reserves is the main reason why the Pakistani currency has hit its lowest ever rate against US currency.
After Shehbaz Sharif and Nawaz Sharif's meeting in London, speculators are wondering what the next move made by the government will be.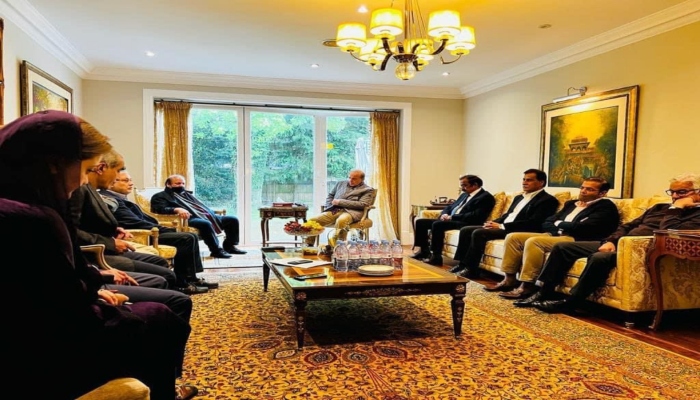 All these political figures sure do look serious…we hope the outcome of this meeting is fruitful!
Will the new government's decisions plunge Pakistan's economy into a deeper state of abyss or come as a relief to the people of this country?
Read more about Pakistan's current affairs here: