Community
New Drone Security Unit Will Be Established In Islamabad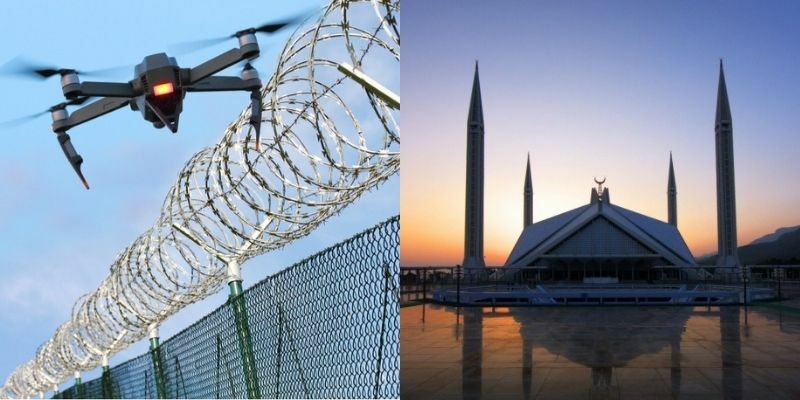 Interior Minister Sheikh Rasheed announced on Monday that Islamabad would get drone security. It will be an air security unit with 12 drones this week to offer people a perfect security system. The drone Security system will enhance the security of Islamabad.
Rasheed told a news conference that 1,000 extra people will be hired into the Islamabad police force. Furthermore, two locators would be acquired to guarantee perfect security and reduce the crime rate. But he didn't go into any more detail about the air security section.
Drones On The Move!
The government has decided to enforce a zero-tolerance approach against those who give false vaccination certificates or other unlawful papers. The refurbishment of the present food park will take place. Moreover, he added, a new food park would be created in Melody Market, and another food street would be opened in Shakarpariya's Art and Craft Village.
He said the ministry had set a cost of Rs10,000 for a one-day emergency passport service. It would be granted within a day for people in need, and that the normal fee would be between Rs5,000 and Rs8,000. Sheikh went on to say that citizens may now acquire passports in as little as 24 hours. Rasheed said the government was investigating many complaints regarding false national identity cards. In addition, 136 employees implicated in the problem had been suspended. Among them, 90 probes and about 300 charge sheets are pending.
Towards A Better Islamabad!
Sheikh Rasheed said a new amnesty plan for people with multiple passports or CNICs has been brought to the cabinet for approval. He stated that the online visa system for Afghanistan, which would replace on-arrival visas, will be operational in three weeks. Furthermore, there is also a proposal to eliminate the $8 cost to help individuals.
The minister went on to say that since August 15, about 20,000 individuals have entered Pakistan from Afghanistan. Above all, while 6,000 have left Pakistan for Afghanistan. Around 10,000 immigrants arrived in their nations from Afghanistan, according to the ministry. Sheikh Rashid claimed the government has launched the International Border Management System (IBMS). In addition with 16 terminals at the Chaman border for the first time in Pakistan's history, with another five terminals on the way.