breaking
Saudi Arabia Ends Its Outdoor Masks Mandate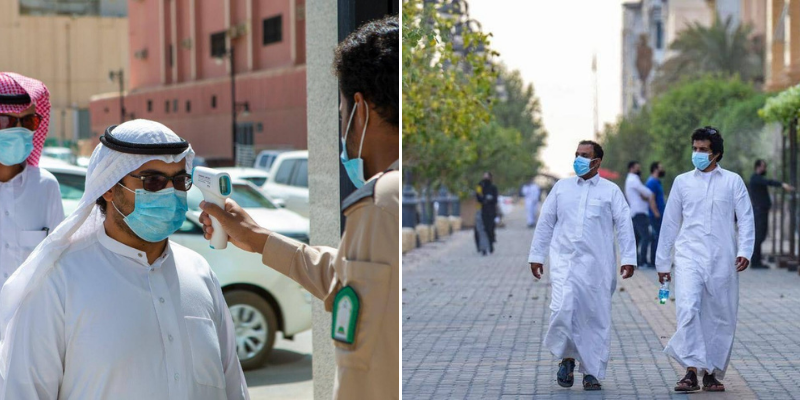 The kingdom moves towards a pre-COVID-19 reality.
With over 50% of the population fully vaccinated, the masks can finally come off in outdoor spaces starting from tomorrow. Disclaimer alert! It's only for those who've been fully vaccinated though.
A slew of other coronavirus-related restrictions have also been dropped.
The Grand Mosque in Makkah and the Prophet's Mosque in Madinah will now function to their full capacity. The mask mandate remains as-is for the Two Holy Mosques and visits must be scheduled through the Eatmarna or Tawakalna apps.
Social distancing will no longer be required during social events or in public places such as restaurants, wedding halls and movie theaters. However, masks are still required in indoor public spaces.
The shift is a clear indication of the kingdom's progress against the pandemic. Infections are at one of their lowest rates in the past year now.