Community
A Saudi Artist Used A Spinning Washing Machine To Make Some Music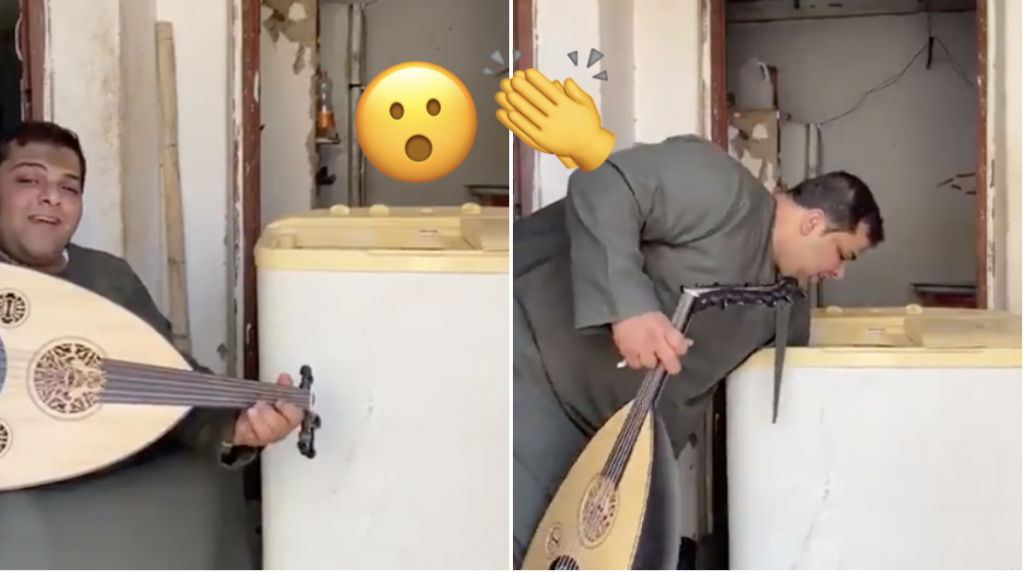 A Saudi musician is going viral on social media for a video he shared of himself performing a musical piece – with the aid of the sounds a spinning washing machine was making in the background.
It is so incredible
What a creative genius!
معزوفة الغسالة 💜 إبداع pic.twitter.com/9PfvgWqMeF

— نايفكو | NAIF (@naifco) July 4, 2021
This isn't the first time the singer, Al-Dafash, has had his encounter with fame though
He was also invited by His Excellency Turki Al-Sheikh to perform at the last Riyadh Seasons.
مطلوب في موسم الرياض … ياليت يتواصل معنا👍🙏🏻 pic.twitter.com/7Vnc6VzBVR

— TURKI ALALSHIKH (@Turki_alalshikh) September 6, 2019