Community
A Saudi Prince Makes A Surprise Visit To A Souk And Buys EVERYTHING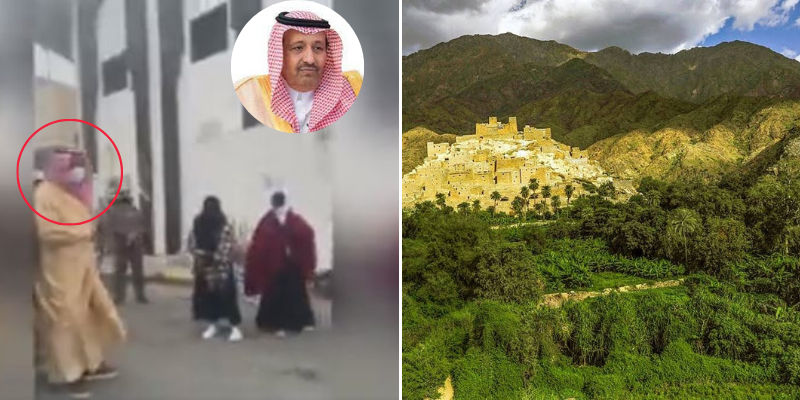 Imagine being sold out in a day! Well this is exactly what happened at the stalls of a souk in Al Baha
Prince Hussam bin Saud bin Abdul Aziz, Governor of Al Baha, bought all the items being sold at a souk owned by women.
The prince made a surprise visit to the souk, where women were seen sitting in the cold rain. This prompted the warm hearted prince to buy everything in order for these women to go home.
فيديو | أمير الباحة في زيارة مفاجئة لسوق الخميس: كيف تبيعون في هذه الأجواء الماطرة؟.. ويوصي بشراء المنتجات المعروضة وإعادة فتح السوق بأكشاك جديدة#الإخبارية pic.twitter.com/IJIKIGAFfR

— قناة الإخبارية (@alekhbariyatv) December 30, 2021
Videos of the Prince talking to these women went viral on social media, with the community praising the governor for his kind gesture.
بارك الله فيك https://t.co/1VUpcxjyma

— اكوفينا (@fuvtuv) January 2, 2022
The prince also ordered the old souk to be renovated and set up kiosks in order to prevent these women from sitting on the cold hard floor.
What a heartwarming gesture.