Community
Saudi Fans Are Absolutely Loving This Year's Dakar Rally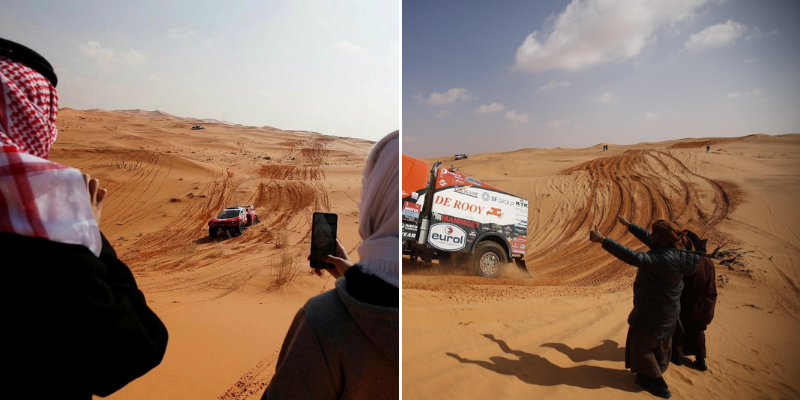 It's race week for Dakar Rally and fans have gathered at different cities in the region to show their support!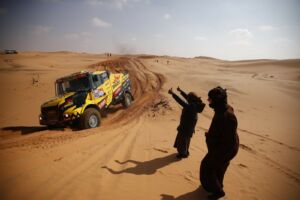 All fans and makers of these vehicles came out on the event to cheer on in support!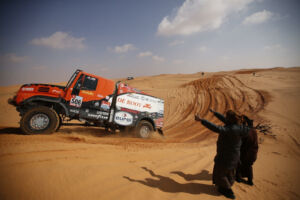 Dakar Rally has quite the number of participants with 1,065 racers from 70 countries aboard 578 vehicles!
Stage 4 of Dakar Saudi Arabia 2022
🗓️ January 5
📍 Al-Qaisumah ➡️ Riyadh
Total distance: 707 km
Special stage: 465 km#Dakar2022#DakarInSaudi pic.twitter.com/sHUcRw6Kto

— Dakar Saudi Arabia | داكار في السعودية 🇸🇦 (@dakarinsaudi) January 5, 2022
The 12-day race features cars, trucks, quads, bikes, and contains over 12 stages!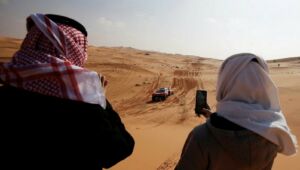 Drivers must race through rough terrains to test their endurance for a total of 8,375 kilometres.
View this post on Instagram
The race started from Jeddah and continued on to many other areas including Riyadh, Ha'il, and Al-Qaysumah.
Racers will then race back to Jeddah, concluding the race on January 14, 2022.
What a day! 🚀
Ready for tomorrow! #Dakar2022 pic.twitter.com/qR3Ok45huG

— Tom Coronel (@TomCoronel) January 2, 2022