Community
This American Citizen Explains How Life Changed For The Better Since His Move To Saudi Arabia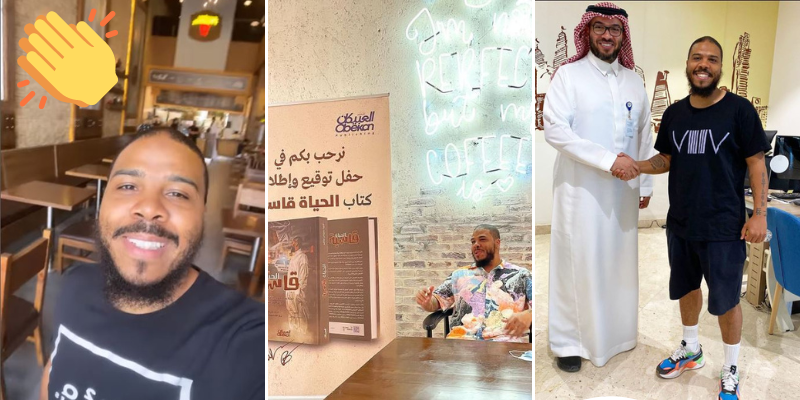 Mutah Napoleon, formerly part of the hip-hop group '2Pac Outlawz,' moved to Saudi Arabia for a change of lifestyle
I'm often asked, why did I leave America and moved to Saudi Arabia 🇸🇦 #usa #ksa #muslim #islam #alhamdulillah #hijrah #saudi #saudiarabia #riyadh #jeddah #dammam pic.twitter.com/Miwi45uWLN

— Mutah Beale مطاع بيل (@MutahNapoleon) August 27, 2022
Mutah Napoleon Beale is an African-American Muslim that moved to the Kingdom to pursue a different lifestyle, after being part of the 2Pac Outlaws Hip-Hop Group. After chosing the path of Islam, he talked about how life in the west can be quite unsafe and unwelcoming when comparing to Saudi Arabia. In one of his most-viewed videos, the expat talks about his friendly encounter with the Saudi Police who greeted him with a peaceful greeting and a smile, which was a huge contrast to his exposure to police brutality in the west.
He posts videos about how life in Saudi Arabia is safer, enriched with Islamic values, and consists of kind and welcoming people in comparison to the USA
I get asked a lot, What's the difference between living in #saudiarabia and the #usa. Here's your answer pic.twitter.com/hF4mlLTrYf

— Mutah Beale مطاع بيل (@MutahNapoleon) May 28, 2020
In a video posted on Twitter, Mutah talks about how life for the African American community is difficult in the west, due to the ongoing police brutality and racism. However, Mutah really seems to enjoy his life here in the Kingdom and has even taken up successful business ventures since his move!
Aside from being the owner of Riyadh's iconic MW Cafe, Mutah is also the co-owner of Smokey Beards Q smokehouse
View this post on Instagram
Mutah posts all about his life in Saudi Arabia and his beautiful encounters with the community, businessmen, and fellow Muslims in the Kingdom
View this post on Instagram