Community
This South African Man Claims To Have Trekked To Saudi In 3 YEARS To Make It In Time For Hajj 2022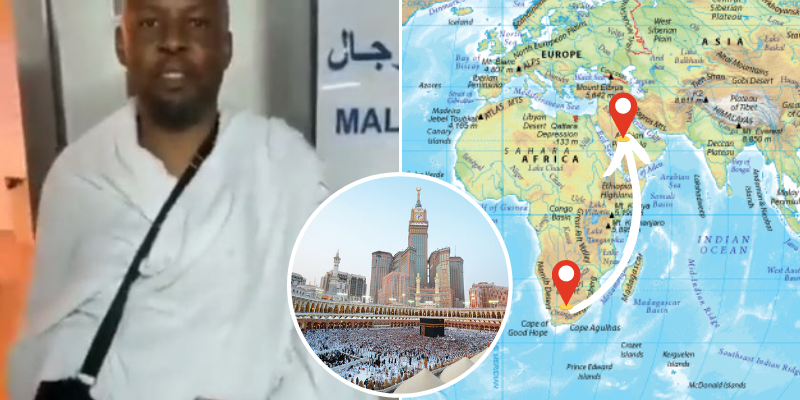 This is Shahid, a muslim man from Cape Town, South Africa who claims to have trekked to Saudi for Hajj this season
A South African man has arrived in Mecca, Saudi Arabia after trekking for three years to the country.

He will trek back after performing Hajj. pic.twitter.com/nBaROG6UsO

— Africa Facts Zone (@AfricaFactsZone) July 6, 2022

He has covered ground on countries like Zimbabwe, Tanzania, Sudan, Egypt, Palestine, and finally made his way to Makkah and Medina for Hajj. Some are believing his lengthy journey all the way across the continent, while others suspect it's a hoax.
Shahid also said to have stayed in Palestine for a total of 18 months because of border problems, then finally got out to continue his journey
May Allah accept all this guys efforts Insha Allah 😇🤲🏻 https://t.co/aR9wAOmQUk

— Adil (@adiljacobs) July 6, 2022

Shahid isn't the first man who has made his journey to the country on foot, as Mohammad Adam walked 6500 km from Britain to Saudi Arabia for Hajj. 30-year-old Shihab Chottur from Malappuram in Kerala is also making his way for Hajj 2023 on foot.