Community
5 Amazing Camping Spots You Need To Try At Least Once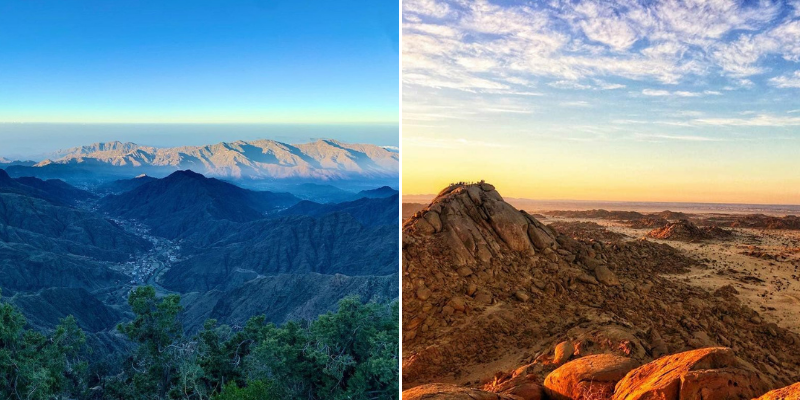 Enjoy the first weekend of 2022 with these perfect sites for beautiful sunsets, endless stargazing, and amazing wilderness
Nothing says winter like a nice camping experience with the family with some hot chocolate, tea, and a nice bonfire.  Although life in the city is great, gear up and take some time to unwind at these 5 spots in the Kingdom. Make sure to keep social distance!
Deeratna  – Jeddah
View this post on Instagram
This camp is located in the area of Dhaban, just an hour away from Jeddah.
It features activities like go-karting, buggy rides, and even laying in the soft cold sand admiring the stars.

Al Soudah National Park – Asir
View this post on Instagram
This beautiful park is natural reserve that spans 1,600 square kilometres through the beautiful terrain in Asir. It contains over over 67 campsites all equipped with parking and toilet amenities, along with hiking routes and activities making it perfect to indulge in a full nature-experience.
Moon Valley – Jeddah
View this post on Instagram
Also an hour from Jeddah City, this place is perfect to enjoy some stargazing in clear skies. Located on a rocky area, this place is surrounded by rocky hills and structures dating back to thousands of years. Because of the strong winds in the valleys, make sure to pack extra jackets as the nights get super cold!

Acacia Valley – Riyadh
View this post on Instagram
This valley is located in the heart of Jabal Fihrayn, known as "The Edge of the World." Acacia Valley is located 90km away from Riyadh and is an ideal spot for an overnight camping experience, with its soft sand and amazing views. Grab your camera to capture some pictures of the adorable Camels in their natural habitat.

Kharrarah National Park – Riyadh
View this post on Instagram
This park is located on the outskirts of Riyadh. Kharrarah National Park is a natural wonder consisting of beautiful lakes and tinted red hills. It's one of the best spots to camp for families, as it has dune bashing and many other family-friendly activities. Gather the whole family and head to this spot in the early morning!