Community
5 Dubai Residents Share Their Review Of Saudi's Al Baik Fast Food Chain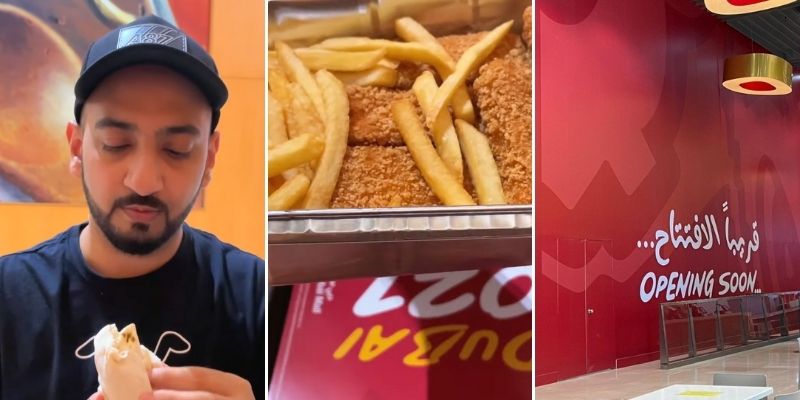 Al Baik, it's been the recent talk of the town, after its successful launch into the UAE's food industry. But what makes it so talk-worthy?
Often described as the 'KFC' of Saudi Arabia, Al Baik has been around since September 1974, after it was founded by Shakkour AbuGhazalah in Jeddah. Fast forward to today, it has 120 branches in different locations in Saudi Arabia and part of the world.
Foodies in Dubai have made it a point to check it out on their own, to answer the question on everyone's minds: is Al Baik worth the hype?
If you're one of the curious Caseys who want to know if there's more to this iconic fast-food chain that ints 'secret special sauces' and 10-piece chicken nuggets.
Watch a couple of these Dubai residents' review below.
View this post on Instagram
1. Mohz Khan looks into the food options, taste testing each and every bit of what he ordered
Our mouths are watering as we type this but vlogger Mohz Khan tried the nuggets, fries, spicy chicken fillet in a sandwich.
His personal faves? The garlic mayo sauce.
2. Shahroz compares Al Baik to KFC and ends up showing his followers how delicious the nuggets really are
3. Rio Olio tries out the secret menu and shares the waiting time
Mind you, he visited during the initial launch, so that might explain it.
4. Former Saudi resident goes and gives her comfort food a try but in Dubai this time
5. It's a hit in Saudi- but is it a hit in Dubai?
Guess you'll just have to watch these vlogs, see what the people have said and then go try it out!
Let us know if you have!
Listen to The Lovin Daily: Top 10 Apps That Dubai-ites Need To Download ASAP
READ MORE: The Flight Ban Continues: India-UAE Travel Is Still Suspended