Community
This Jeddah Based Artist Made The Coolest Masterpiece Of Crown Prince Mohammad Bin Salman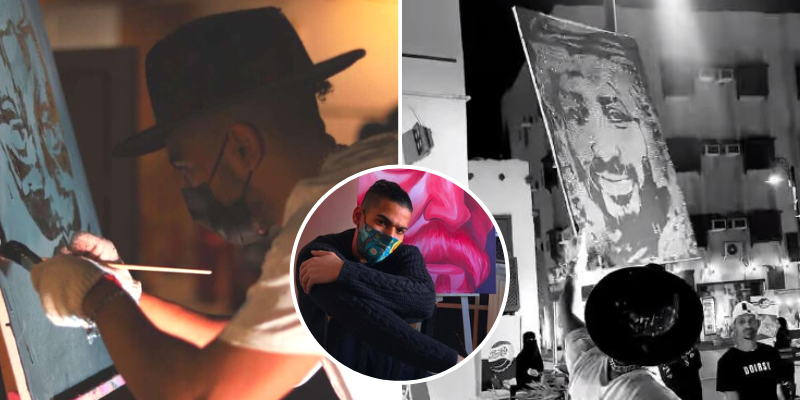 This Jeddah-based artist known as Moe Al-Ghunaymi has made the most stunning masterpiece of the Saudi Crown Prince and it looks AMAZING
View this post on Instagram
Moe is known to also create the coolest NFT's that are all showcased on his Instagram page. His choice of mediums are also very unique, and includes items like coffee, chocolate, and glow-in-the-dark paints! From western superstars, to hip-hop legends, Moe has done it all. You definitely feel like you're at an art exhibition as you're scrolling through his page.
This clearly isn't the first time Moe has wowed the crowd with a glittery masterpiece of the Saudi Royal Family
View this post on Instagram
Obsessed with the smell of coffee? Well Moe took that to the next level with this Mona Lisa painting made entirely out of coffee
View this post on Instagram
He even used chocolate!
View this post on Instagram
How awesome is this glow-in-the-dark Bob Marley piece!
View this post on Instagram