Community
Thousands Of Saudi Women Looked Absolutely Majestic In Honor Of Saudi's Founding Day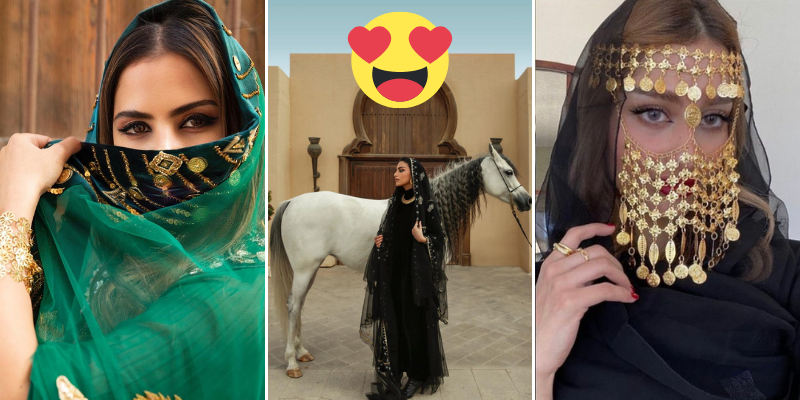 Leave it to the ladies to showcase the absolute beauty and elegance of traditional Saudi clothes, which was definitely the case all over the Kingdom yesterday
View this post on Instagram
Saudi Arabia just celebrated their first Founding Day yesterday, and everyone was looking amazing. From kids to adults, men and women, all citizens and residents came together to celebrate the historical holiday. Kids paraded all over the country in their little outfits, while men were seen holding flags of the country, driving around all the cities in traditional attire. However, the women stole all the show with their elegant pieces from all different regions of the Kingdom.
Famous Saudi entrepreneur, Nada Baeshen showcased a beautiful piece on her Instagram with nearly 480k followers
View this post on Instagram
How beautiful!
Saudi influencer Yara Alnamlah also posted the amazing look for the day on her Instagram where she has a whopping 1.3 million followers
View this post on Instagram
Other fashion forward influencers also posted their pride for Saudi tradition on the historic day
View this post on Instagram
People also posted on twitter with the hashtag ##يوم_التاسيس trending for over 18 hours
Arabian beauty #FoundingDay 🇸🇦 #يوم_التاسيس pic.twitter.com/smuDwsCKds

— noori (@softnoori) February 22, 2022
Riyadh Season also hosted visitors for free, given they arrived in their regional attire which women thrived in
View this post on Instagram
The men look amazing too!
There was even a Fashion march for ladies dressed in clothes suited to each region of the Kingdom
مسيرة الازياء لكل مناطق المملكه 😍😍#يوم_التاسيس pic.twitter.com/qbXIWAs7Kh

— نوره الطريفي (@Norafaisl) February 21, 2022
Riyadh Boulevard was lit up by these beautiful women in vibrant colors
View this post on Instagram