Latest
Drones Will Be Sending Electric Shocks To Clouds To Enhance Rainfall In Dubai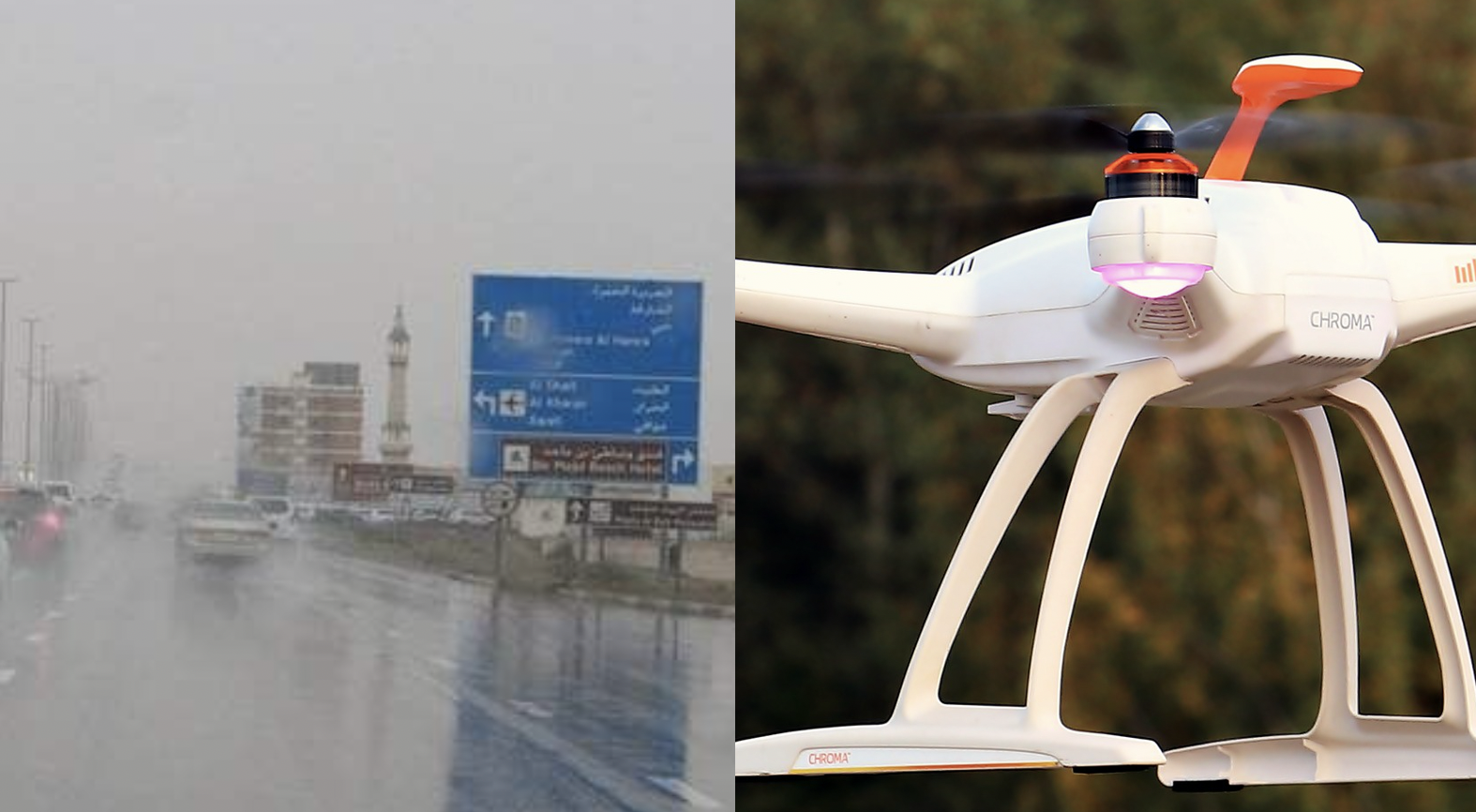 Reports have trickled in stating that the UAE is heavily investing in freshwater supplies as the country has allocated AED55 million into nine 'rain enhancement' projects, one of which involves drones and electrocuting clouds.
Trying something very different from cloud seeding, the UAE is attempting to induce rainfall in the region using drones that shoot electricity into clouds.
…Sci-Fi level jazz right here.
It's no secret that the Gulf country already uses cloud-seeding technology, by firing salt into clouds to encourage precipitation however, Brit researchers have been paid AED5.1 million to test how an electric charge on water droplets can develop into rainfall.
These shock-inducing drones will be tested over the next couple of weeks near Dubai
This project should considerably help with the amount of rainfall the country receives; due to the fact that the UAE just sees an average rainfall of 100mm per year.
Listen To The Lovin Daily: A Dubai Businessman Donated AED57K To Pay For Premature Babies' Hospital Bill
The Lovin Daily: A Dubai Businessman Donated AED57K To Pay For Premature Babies' Hospital Bill https://t.co/AKb8SpKxl6

— Lovin Dubai | لوڤن دبي (@lovindubai) March 18, 2021
ALSO READ: HH Sheikh Mohammed's Master Plan Will Make Dubai The Greatest City To Live In

UAE authorities are reminding all visitors and residents in the country to wear their face mask when in public at ALL TIMES.
Those who fail to comply with the country's strict COVID-19 regulations will be subject to face a penalty of AED3,000.
Get yo'self this Reusable N95 Anti-Dust Face Mask with a filter for a price much, much less than what you might think.
Ensure your kiddos are safe and comf with this Fine Guard Kids Face Mask. Plus, the mask is designed to be super gentle on your child's face.
Go for a unique look with this 8822 Green Face Mask With Cool Flow Valve.

Note: This article may contain affiliate links. Lovin Dubai can receive a commission if items are purchased through a link from this post.