Uncategorized
5 Instagram Food Trends You Absolutely Need On Your Iftar Spread This Ramadan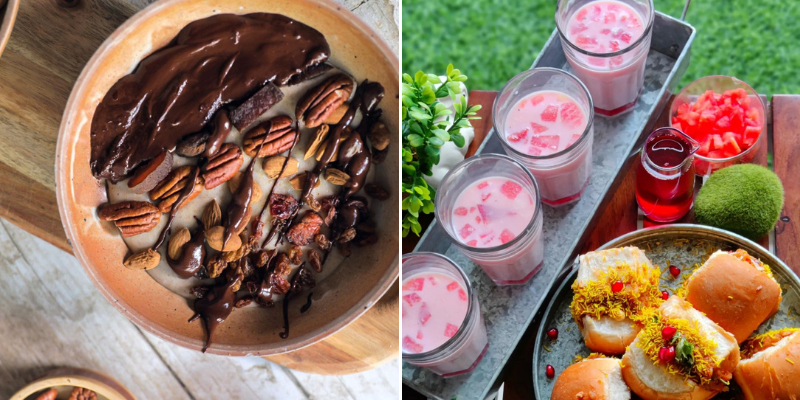 Ramadan is a month of fasting but it's also a month of feasting after a long day of fast, right? Ask any restaurant owner in Saudi and they'll tell you that they sell more in Ramadan than in any other month. So yes, with our minds occupied with food, Instagram has been a major solace for giving us that iftar inspo we need to branch out beyond sambosas and luqaimat.
1. Nabidh
The age-old Arabian elixir called nabidh is super easy to make and it stores a powerhouse of energy. Just leave dates in water overnight and voila your nabidh is ready.
View this post on Instagram
2. Ramadan Pidesi
Hugely popular in Ramadan in Turkey where long queues form outside bakeries, this Turkish flatbread is bound to uplift any meal.
View this post on Instagram
3. Mohabbat Ka Sherbat (The Sorbet Of Love)
Made of chopped watermelon, basil seeds, laban and a juice concentrate called Rooh Afza that's almost like a South Asian version of Vimto – this is just the drink you need to get hydrated. We've got to thank Instagram for giving us this drink as otherwise, we'd never even hear of it.
View this post on Instagram
4. Talbina
A simple date and barley-based porridge that has long been neglected is making a comeback to the table. It used to be wildly popular in this part of the world and was even recorded by Ibn Sina (Avicenna) in his seminal "The Canon of Medical Science" book as having a cleansing and fortifying effect on the body.
View this post on Instagram
5. Rose Date Ma'amoul
Any baked foods are a nice change from the usual fried fritters and sambosas on iftar spreads, and any variation on the classic Ma'amoul is sure to wow your guests.
View this post on Instagram