Uncategorized
5 Of The Best Places In Saudi To Visit In Eid 2022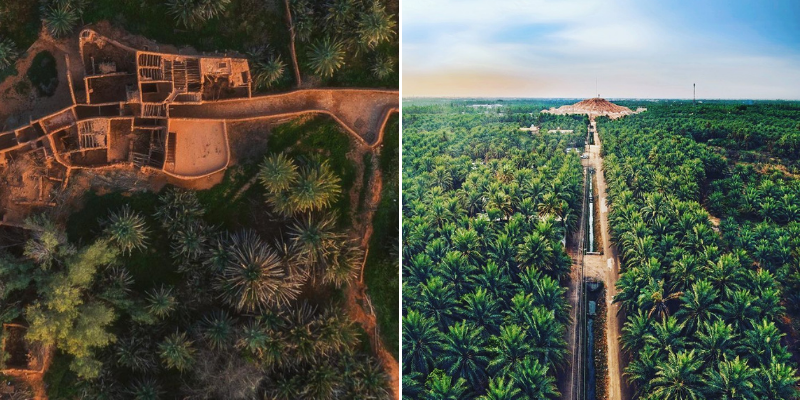 It's that time of the year again and this year many offices are giving bumper Eid vacays combining both weekends that add up to a nice 9-day long Eid holiday – that means more time to travel! So let's get to it.
1. Jeddah
Jeddah is on the top of our list as it is in the "Bride of the Red Sea" where Jeddah Season will be taking place starting from this Eid. There's an OTT lineup of events and other offerings and by the looks of it, Jeddah will be out of rooms real quick so you better hurry with those bookings as the prices will skyrocket if you're late.
View this post on Instagram
2. Taif
For many, it's become customary to visit Taif on either of the two Eids, wherein they rent a nice resort on the outskirts of the city and spend a few days taking in the crisp mountain air and the lovely mountain vistas that go with it. This is the ideal fam jam!
View this post on Instagram
3. Al Baha
One thing that COVID has changed for a lot of us is that many of us started looking for domestic destinations to visit with so many restrictions and hassles of international travel. Remote Al Baha which finds itself nestled high in the Sarawat Mountain Range was one place that benefited a lot from this inward tourism shift and if you visited it last Eid you'll know how difficult it was to find a room as suddenly AlBaha became Instagram's, newfound love.
View this post on Instagram
4. Tabuk
Most of the tourist attractions here aren't actually within the city – they're outside it – be it the Mars-like sands to the west, stunning rock formations of Wadi Disah, or picturesque beaches that can be reached by a two hours drive from here. Tabuk has a lot to be explored and this 9-day vacay is just what you've been waiting for all along.
View this post on Instagram
5. Hofuf
Take the city of Hofuf as a stepping stone to explore the largest oasis in the world – Al Ahsa. There's a lot of history to be uncovered here, stunning rock formations sculpted by nature, and unique culture (food included) to dive into.
View this post on Instagram