Uncategorized
A Beggar Was Arrested In Makkah Recently And She Actually Had Amassed A Mini Fortune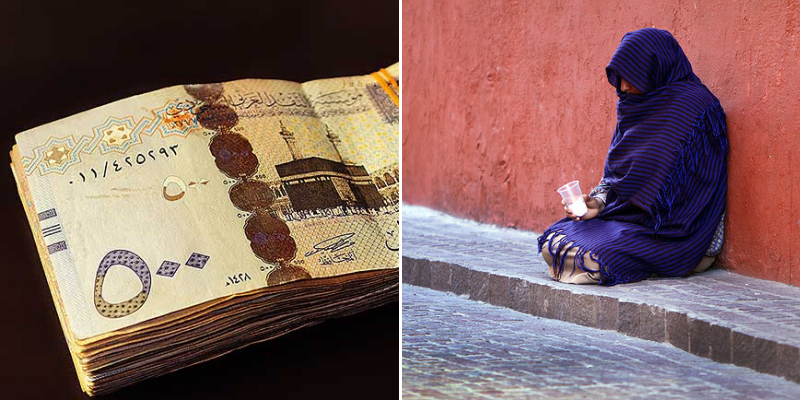 Ramadan is the month of giving, and it is at this time that charity reaches those who need it most – but not always, as a recent example in Makkah demonstrates.
The government has initiated a drive to crack down on beggars, and one such beggar who was apprehended in the drive had amassed quite a lot by just begging.
A female Asian beggar was detained in Makkah, according to local media, and she was in possession of SR117,000.
And that's not even the end of it! She even had gold and international currency in her possession.
The new campaign cracking down on beggars emphasizes that the money given to them could be used for financing illegal activities. In just about a week of launching, the authorities have arrested 3,719 beggars.
The authorities have advised the public to report beggars by dialing 911 in the Mecca and Riyadh areas, and 999 in the rest of the country.
Make donations through authorized entities as they may be more dangerous than you think. pic.twitter.com/2iwjuQpNbg

— The Presidency of State Security (@pss_en) April 4, 2022