Uncategorized
A Saudi Movie Wins The Best Experimental Film Award At The Prestigious Septimius Movie Fest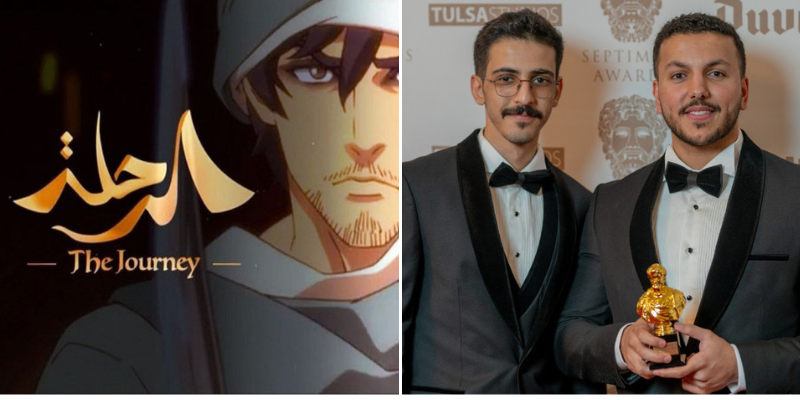 In what is being praised on social media as a big win for Saudi cinema, the kingdom's entry in the Dutch Septimius Awards "The Journey" has bagged the award for the best experimental flick.
The animated action-fantasy film is a joint Saudi-Japanese production and had a production cost of a sizeable $10- $15 million.
That's huge for the nascent film industry here.
نفخر في #مانجا_للإنتاج بفوز #فيلم_الرحلة بجائزة أفضل فيلم تجريبي في مهرجان سيبتيميوس للأفلام السينمائية الهولندي بالحفل الذي أقيم في امستردام بالأمس.وتعد هذه المرة الأولى في تاريخ الأفلام السينمائية السعودية والعربية للفوز بجائزة أفضل فيلم تجريبي.

وسنواصل مسيرة الإبداع باذن الله pic.twitter.com/HI0mN5RWrQ

— Manga Productions شركة مانجا للإنتاج (@manga_prd) June 8, 2022
Co-produced by Saudi-based Manga Productions, the film is based on the pre-Islamic historical event known as the Year of the Elephant.
The plot centres around Aws Bin Jubair, a potter who takes on arms to defend his city of Makkah from an army of elephants.
The Journey currently has a 7.1 rating on IMDb.
You can watch the movie on Crunchyroll, which is essentially an anime Netflix, or on Shahid VIP. Weekend movie night sorted.