Uncategorized
K-Pop Boy Group Monsta X Shares A Photo With Saudi Royalty And Twitter Is All Hearts For It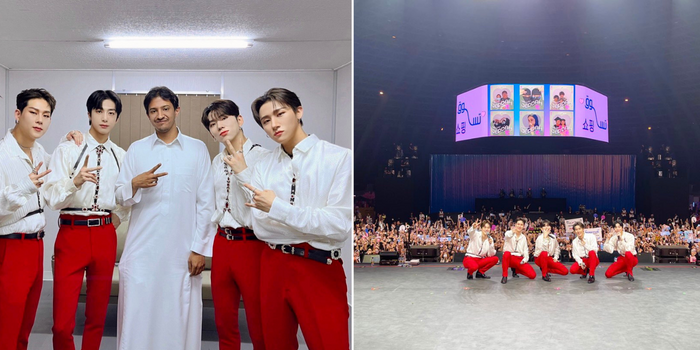 The recently concluded k-pop festival in Jeddah was a massive success and some of the biggest names from the world of k-pop were right here in j-town. Monsta X too had a concert that was jam-packed and they posted a few photos from their visit here But the one that you can't absolutely miss is the one in which they are seen with Prince Sultan.
The Monbebe (that's what fans of Monsta X are called) is absolutely in love with it.
Thank you! Saudi prince Sultan Al Saud and director Khaled for inviting us to this wonderful k-pop festival. See you soon Saudi Monbebe🔥#saranghaeKSA #형원 pic.twitter.com/17j09WRXIn

— 몬스타엑스_MONSTA X (@OfficialMonstaX) July 3, 2022
They shared a few photos from their concert in Jeddah too – looks like they've got a loyal fanbase (Monbebe) right here in Jeddah.
📸
220702 #몬스타엑스 #SARANGHAEKSA 완료

공연장을 가득 채운#몬베베 의 뜨거운 응원🔥
덕분에 몬스타엑스도
멋지게 무대 완료!❤️🔥
함께해 주셔서 감사합니다🥰#MONSTA_X #MONSTAX pic.twitter.com/C4rnnbVLVf

— 몬스타엑스_MONSTA X (@OfficialMonstaX) July 3, 2022