Uncategorized
Saudi Arabia Finishes Third At Weightlifting Youth World Championships In Jeddah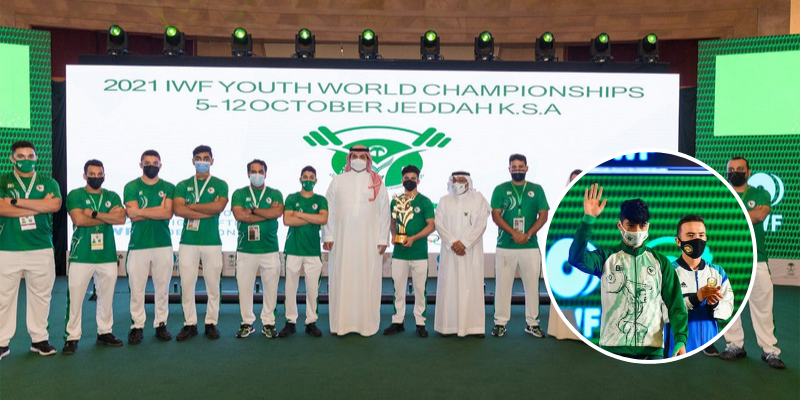 At the 2021 International Weightlifting Federation Youth World Championships, held in Jeddah on Tuesday, Ali Majed led the Saudi Arabian men's weightlifting team to a third-place finish in the overall team rankings.
Majed received bronze in the men's 55-kilogram event after taking silver in the 55-kilogram snatch category reported the Arab News.
The Saudi Arabian Weightlifting Federation organized the competition.
The competition was won by Russia, who was followed by the United States. In the overall women's standings, the United States came in top, followed by Russia and Iran.
ـ 1×🥈✅
ـ 1×🥉✅
ـ ثالث العالم 'بالنتائج الفرقية' ✅

◈ مشاركة سعودية مميزة في بطولة العالم للشباب لرفع الأثقال 👏🇸🇦#أثقال_العالم_في_جدة pic.twitter.com/voMCM0aLvX

— الاتحاد السعودي لرفع الأثقال (@Weightliftingsa) October 12, 2021
The trophies were awarded to the teams by Vice President of the Saudi Arabian Olympic Committee, Prince Fahd bin Jalawi bin Abdul Aziz.
📸| سمو وزير الرياضة رئيس اللجنة الأولمبية @AbdulazizTF في صورة جماعية مع رئيس وأعضاء ولاعبي المنتخب السعودي لرفع الأثقال خلال تواجده في اليوم الختامي لمنافسات بطولة العالم للشباب لرفع الأثقال قبل قليل.#أثقال_العالم_في_جدة 🇸🇦 pic.twitter.com/Cq7moEqIpo

— الاتحاد السعودي لرفع الأثقال (@Weightliftingsa) October 12, 2021