Uncategorized
Taif's Iconic Rose Festival Kicks Off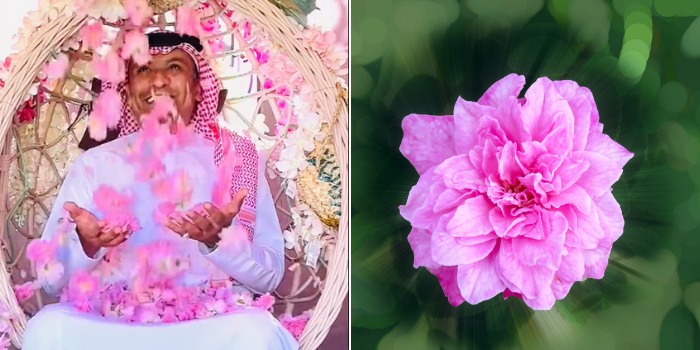 The mid of March is when the rose-picking season in Taif officially commences. If you travel to the outskirts of the city in the season, the smell of Taif's fragrant roses lingers in the air with fields filled with farmers tenderly harvesting roses. So, what better time to have a rose festival than during the main season, right? The 17th Taif Rose Festival has officially begun in the city of roses, ladies and gentlemen.
Taif's treasured roses have found their way into some of the world's most exclusive perfumeries.
If you visit Taif during this season you'll not only get to see farms with fully blossomed roses but you'll also get a chance to visit factories where they are distilled and made into oils and perfumes before being exported all over the world.
The Taif rose is a Saudi symbol and is said to be the sister of the Damascene rose. Taif is home to 2,000 rose farms. It is situated 1,900 meters above sea level, giving it an ideal atmosphere for roses to grow.
📷: AFP pic.twitter.com/G7tsgLxkdz

— afikra | عفكرة (@afikra) March 17, 2022
The process is pretty complex and if you're visiting it for the first time then you'll be in for a rude shock seeing the amount of roses it takes to fill a small bottle of attar. It really is mind-boggling.
Just a heads up: the fields are in the Hada and Shafa townships, not Taif itself, so plan on driving half an hour outside of the city to view them.
Don't forget to buy those prized attars and rose water bottles from Taif's historic center afterwards.
قطاف #الورد_الطائفي#صورة_الطائف📸#Taif rose season pic.twitter.com/8mesju3HX7

— 🇸🇦Lamyaa` (@lilyalbraik) March 15, 2022
You can finally get your own rose shower just like the ones in those viral videos while you're there.
Ever tried the #rose shower ? #taif rose season tours pic.twitter.com/zSH7ZNIYa2

— خالد الشربي Khalid sherbii (@khalidroma2) March 11, 2022