Uncategorized
Watch: An American Traveler Has An Answer To One Of Saudi Arabia's Major Rock Inscription Mysteries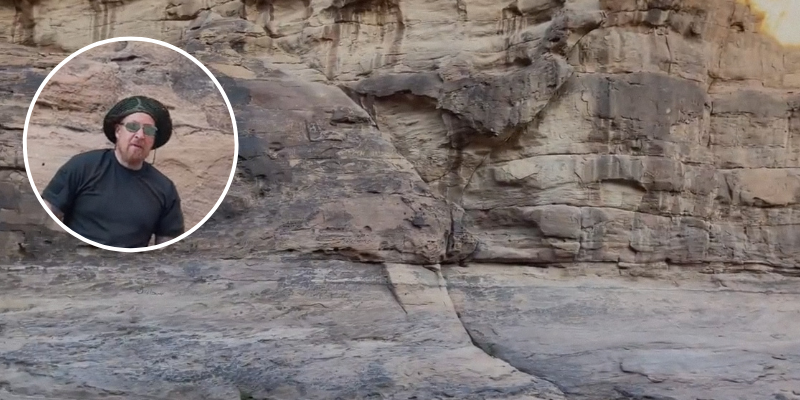 An American family who've been exploring Saudi Arabia vlogging along the way has posted a series of videos from the northwest of the country of late and one of their most recent ones deals with a series of rock inscriptions found near Tabuk.
The place has rock inscriptions in unusually high places with the rock face making for an extremely difficult climb.
They propound that this was probably due to the fact that this area may have been home to a river in the not-so-distant past and that people would normally use boats to traverse it and add the rock inscriptions along the way.
Tabuk, Saudi Arabia. Was it an ancient river? It still holds water today almost all year long. Ancient Inscriptions more than 10 meters high. pic.twitter.com/hgnRmaWYVr

— EpicEverydayAdventures (@EpicEverydayAd1) April 30, 2022
Here's to give you some perspective on high these inscriptions are.
Tabuk, Saudi Arabia. Hard to reach area with inscriptions. Erosion? Was it a river before? pic.twitter.com/Ey7QfeW1Hq

— EpicEverydayAdventures (@EpicEverydayAd1) April 29, 2022
What do you think? Let us know in the comments below.