Latest
PSL 8 Kicked Off With A Stunning Opening Ceremony in Multan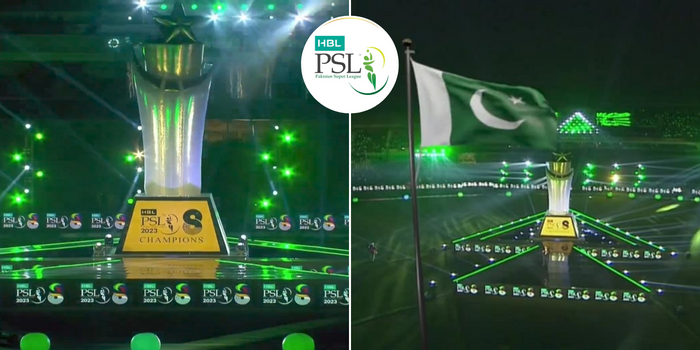 The eighth edition of the much-awaited Pakistan Super League (PSL) kicked off on Monday at the Multan Cricket Stadium with a glittering and star-studded opening ceremony.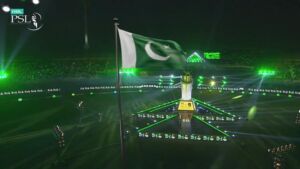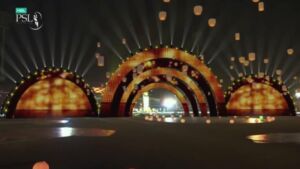 The ceremony, which began with a half-hour delay, saw singer Aaima Baig — clad in an ethereal white gown — first performing the national anthem.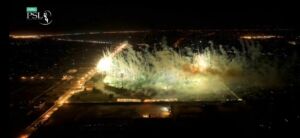 Speaking at the ceremony, Habib Bank Limited (HBL) President and CEO Muhammad Aurangzeb congratulated the Pakistan Cricket Board (PCB) for organizing the tournament for the eighth time.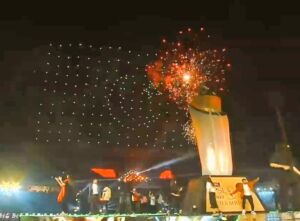 "This is a historic first in terms of having the inaugurating match in Multan this evening," he said. "HBL PSL has moved from strength to strength. All the stakeholders have put in a concerted effort to make this a success."
Meanwhile, Najam Sethi — who is heading a panel governing the cricketing board's affairs till a chairman is elected — showed off the massive replica of this year's trophy adorning the stage.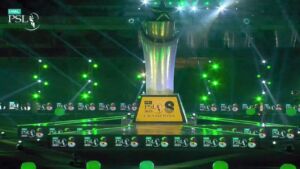 Sahir Ali Bagga and Baig then took to the stage for their performance, getting the crowd roaring.
The performance was followed by Asim Azhar, Faris Shafi and Shae Gill performing this year's official anthem 'Sab Sitarey Humaray'.
The ceremony concluded with a large fireworks display.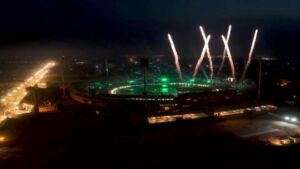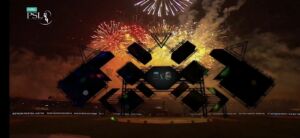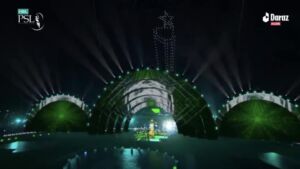 The first match of the tournament will be played between the Multan Sultans and Lahore Qalandars.