event
Manoush Records Set to Enthrall Everyone With Their Annual Event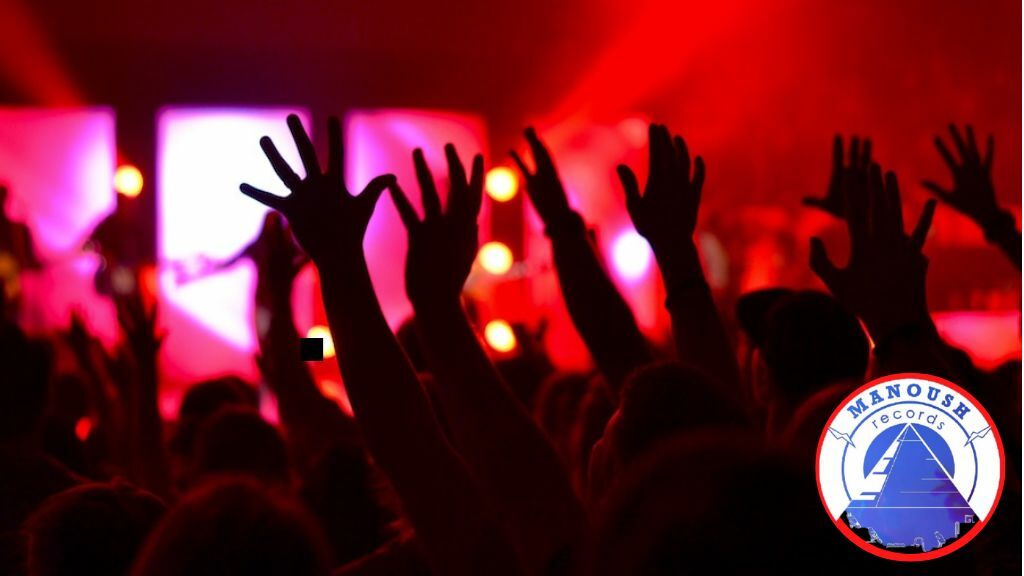 Manoush Records are going to host their annual event in Lahore and we are so EXCITED for it!
It's always a happy feeling to see local businesses paving their way through the public. Events like these being hosted by our own people need to happen more often as everyone absolutely LOVES to attend them.
Local event by a local business. We LOVE it!
Why? Because who better than to understand what a Pakistani wants than a Pakistani him/herself. We don't always need Diplo or Akcent to fly in from abroad and enthrall the public. We can do that very well with the talent we have in Pakistan. And we have A LOT of talent, and we can make it on our own!
The event is being hosted in collaboration with Moseeki. They have hosted some LIT events in the past which have received an overwhelming response from the public. If anyone knows how to party, it's Lahoris!
Manoush announced their annual event on the 12th of July and had this to say on their Instagram.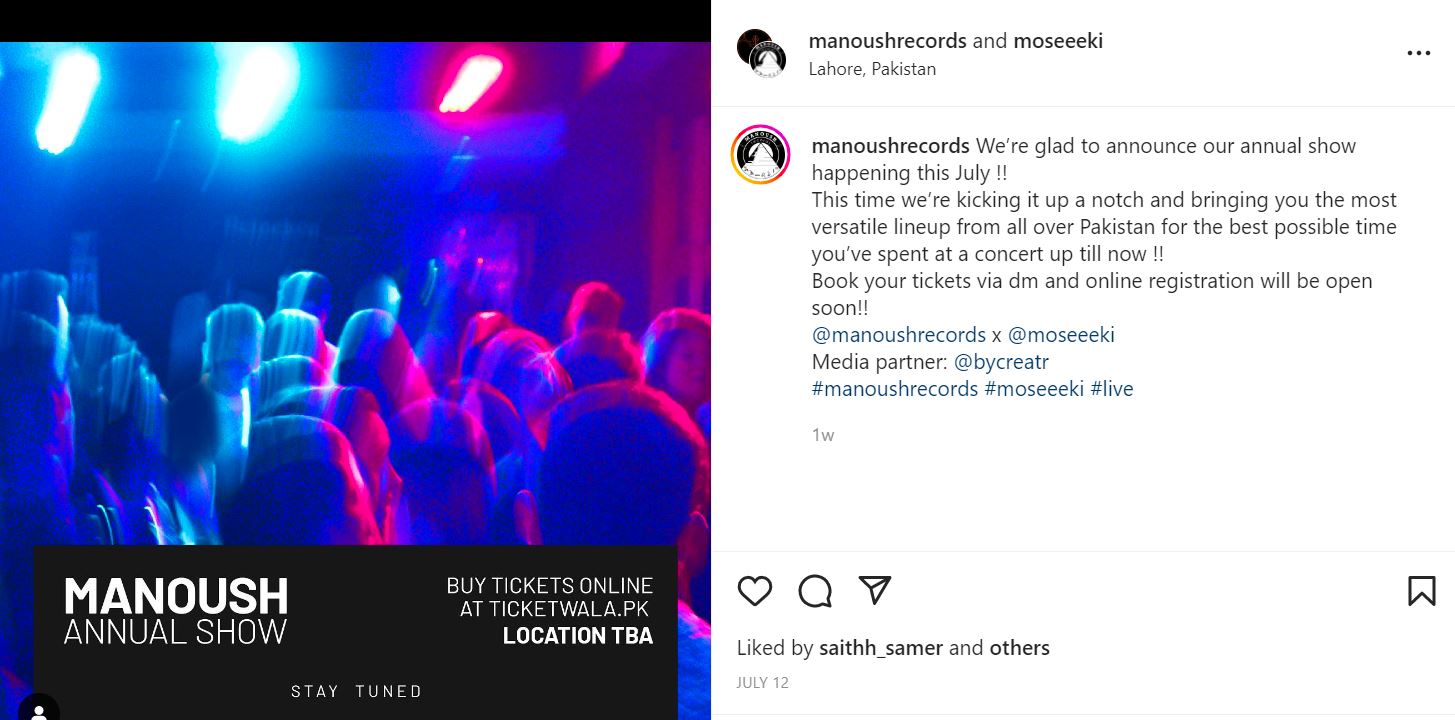 We LOVE an event that is exclusive and doesn't give out all the information. They have kept their location TBA(To be announced) so far and it just gets us more excited about it.
Want to know their Line-up?
So far, they've revealed the following lineup:
What an AMAZING lineup!
WHERE & WHEN!?
Their tickets are live and you better get them before they sell all out. Tickets are available at Ticketwala. The event is taking place on the 2nd of September and will start at 6:00 pm!
Here's the breakdown of their prices:
Single Girl – PKR 1,500
Couple Pass – PKR 3,000
VIP Girl – PKR 5,000
VIP Girl Pass – PKR 8,000
Enjoy going out with friends? Check out this Open Mic Event in Lahore too!