islamabad
Angelina Jolie & Mufti Menk In Pakistan For Flood Relief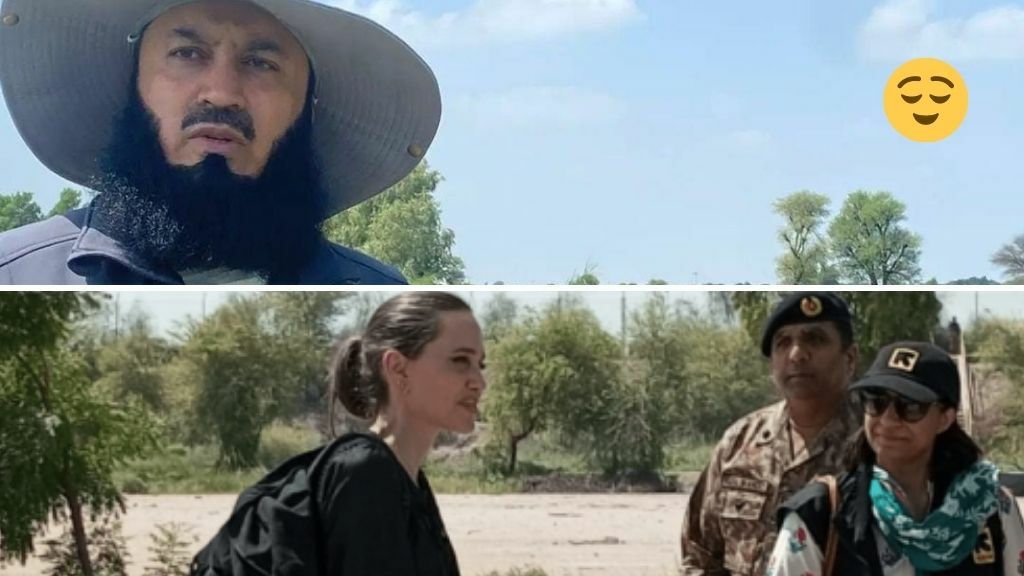 Angelina Jolie is in Pakistan! You heard that RIGHT!
The humanitarian, activist and Hollywood star arrived in Pakistan on Tuesday to support the flood relief efforts undergoing in Pakistan. Jolie arrived to support and speak directly to the families affected by the floods. She is a true humanitarian.
Jolie is an empath. She has been active since many years in her humanitarian efforts, and she always goes to the grass root level to feel the pain of the children and families who are affected by disasters.
The last time Jolie came to Pakistan was in 2010 and then before that in 2005 to meet the victims of the devastating earthquakes. Currently she is visiting as part of the International Rescue Committee's (IRC) emergency response operations.
Angelina Jolie has in the past as well, used her good repute and word to spread awareness about issues which affect the world. Natural disasters on such a massive scale though don't go un noticed to the world, but it always helps to have a celebrity with such a good footing back and provide coverage for the carnage.
Mufti Menk is also here!
Zimbabwean Islamic scholar Mufti Menk, has also arrived in Pakistan. Mufti Menk has been a popular figure amongst the new generations of Muslims, as he imparts knowledge in a relatable way.
Mufti Menk has millions of followers on various social platforms, visited Sindh with just one intention according to him, "to reach out by delivering some aid and creating further awareness about the plight of the millions who've been affected by the devastating floods".
He spared no time in helping in the relief efforts.
View this post on Instagram
It's good to see such prominent people taking part in relief efforts for floods. Pakistan needs as much help as it can get during these difficult times, and we are loving the support so far.