Latest
Even Nature Is Congratulating The UAE's Mars Mission With Heavenly Fogs This Morning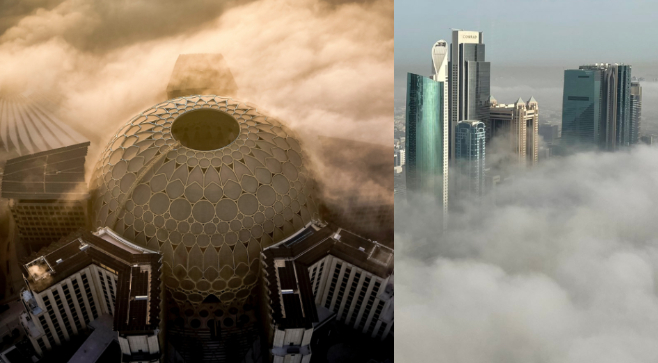 It's been a BIG week for the UAE and the Arab world. A week that will be remembered throughout history for decades to come.
The UAE's 7-month long Mars Mission's Hope Probe successfully entered the Mars orbit, taking Arabs to the furthest point that they have ever been in the universe.
For which even mother nature is in awe of! Blessing the Emirates with a blanket of heavenly fogs, making Dubai and other the emirates look as dreamy as ever.
It's fog day in #Dubai, and y'all know what this means.
You're welcome. pic.twitter.com/THDZIu8ekx

— S a m e r (@SCDxB) February 10, 2021
Dubai appeared to be towering above the clouds and the sight was pure bliss
#Dubai #Fog pic.twitter.com/tEX0z9yX9s

— ٹوپکـــــــــــــــــــــــــمار (@ma11viya) February 10, 2021
There are fog views… and then there are Expo fog views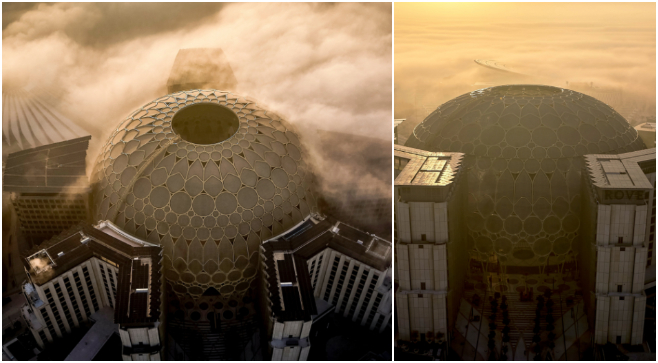 These are celebration fogs boo😌
Ur right, fog appears around weekends in dubai 😁 pic.twitter.com/wObBMsIHTd

— Rj Vicky S Dubai (@rjvickysdubai) February 10, 2021
Although a heavenly sight from highrise towers, motorists were caught in a bit of a jam on major Dubai highways like Al Ittihad Road & Emirates Road as low visibility slowed down traffic movement
Low visibility in case of fog reduces your sense of vehicle speed. We advise you to lower speed and use fog lights for your safety and that of others on the road. For more guidelines, visit: https://t.co/kbt3iuJ3rH#RTA pic.twitter.com/JP0eMDayto

— RTA (@rta_dubai) February 10, 2021
Watch The Lovin Daily: Mission Complete! The UAE Makes History As The First Arab Country To Reach Mars
UAE authorities are reminding all visitors and residents in the country to wear their face mask when in public at ALL TIMES.
Those who fail to comply with the country's strict COVID-19 regulations will be subject to face a penalty of AED3,000.
Get yo'self this Reusable N95 Anti-Dust Face Mask with a filter for a price much, much less than what you might think.
Ensure your kiddos are safe and comf with this Fine Guard Kids Face Mask. Plus, the mask is designed to be super gentle on your child's face.
Go for a unique look with this 8822 Green Face Mask With Cool Flow Valve.

Note: This article may contain affiliate links. Lovin Dubai can receive a commission if items are purchased through a link from this post.