Emirates
The Emotional Moment UAE Rulers Celebrate The Mars Mission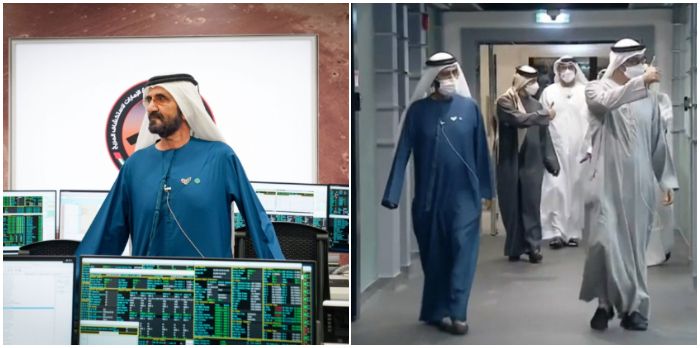 We made it! The UAE Mars Mission has been a success.
50 years after the UAE was born, 7 years of planning, and 7 months of travel, the UAE succeeded in becoming the 5th country to land a spacecraft into the Mars orbit.
A proud moment for residents, but for the people behind the mission, who had the extraordinary vision to make it happen, take your pride as a resident and amplify it by 10. UAE leaders were in the trenches last night, and the moment after success was confirmed, they entered the control room to cheers and applause.
"My sincere thanks to the working team of Probe Hope, young people who have devoted their effort, energy, knowledge, knowledge and passion to reach this historic moment, and to be an inspiring model and role model for future generations"
Via MBZ
The leaders celebrated the UAE Mars Mission with the team who were working on the ground to make it happen.
خالص الشكر لفريق عمل مسبار الأمل من شباب كرسوا جهدهم وطاقتهم وعلمهم ومعرفتهم وشغفهم للوصول إلى هذه اللحظة التاريخية، وليكونوا نموذجاً ملهماً وقدوة للأجيال المقبلة، فالشباب فخر الحاضر وأمل المستقبل وصناع الإنجازات وبهم تتحقق عزة الوطن وأمجاده.#العرب_إلى_المريخ pic.twitter.com/6DebJVtfgs

— هزاع بن زايد (@HazzaBinZayed) February 9, 2021
"A historic day, an unforgettable moment, and an achievement that embodies Zayed's ambition for Emirati generations who do not know the impossible"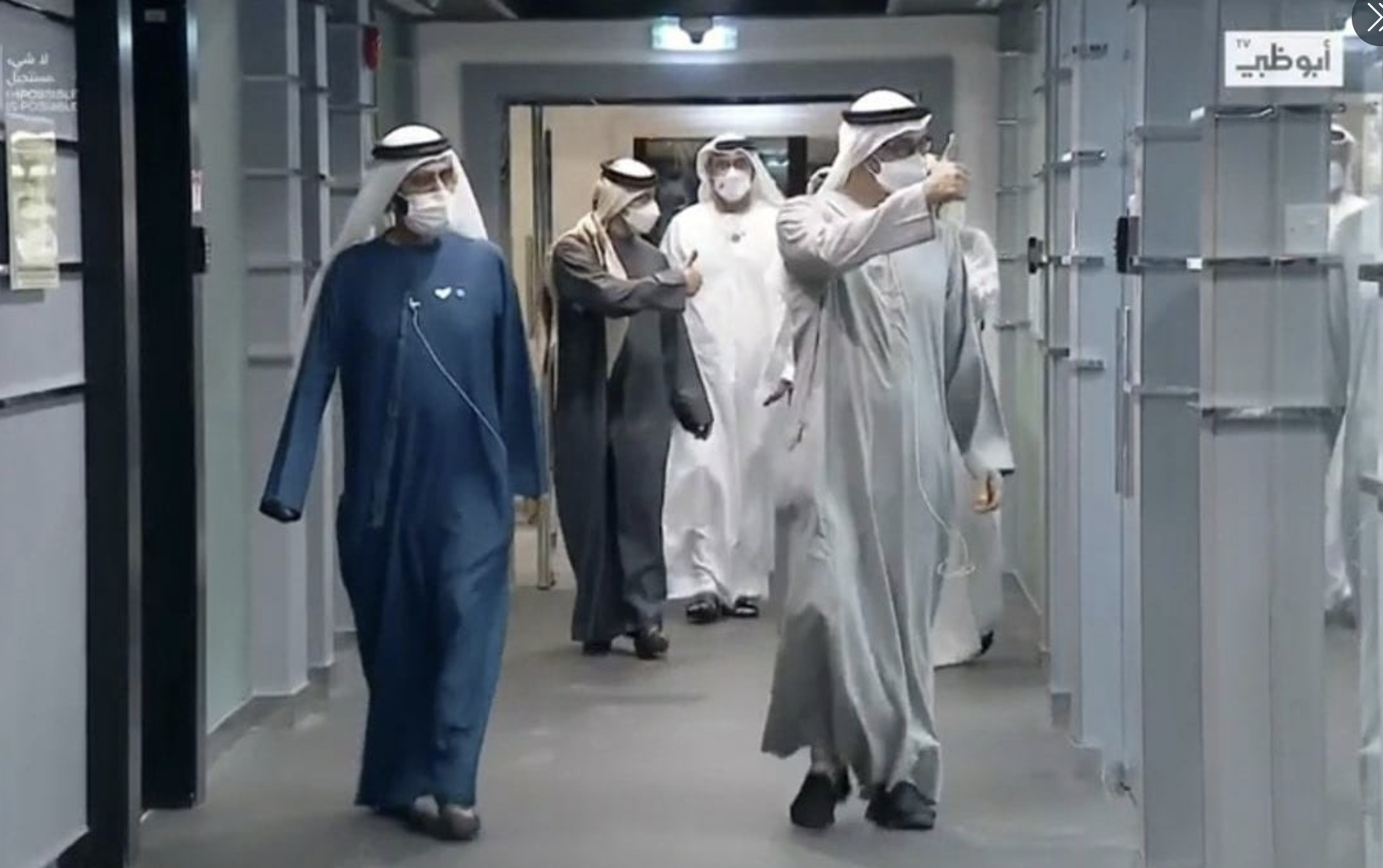 "We're immensely proud of our achievement. A journey that began from the desert dunes is now embracing space. This is a Nation whose leaders believed & invested in a generation that today led us to Mars. A new chapter is born, bringing Arabs to the forefront of science & innovation"
Via Maktoom bin Mohammed bin Rashid Al Maktoum, Vice President and Prime Minister of the UAE and Ruler of Dubai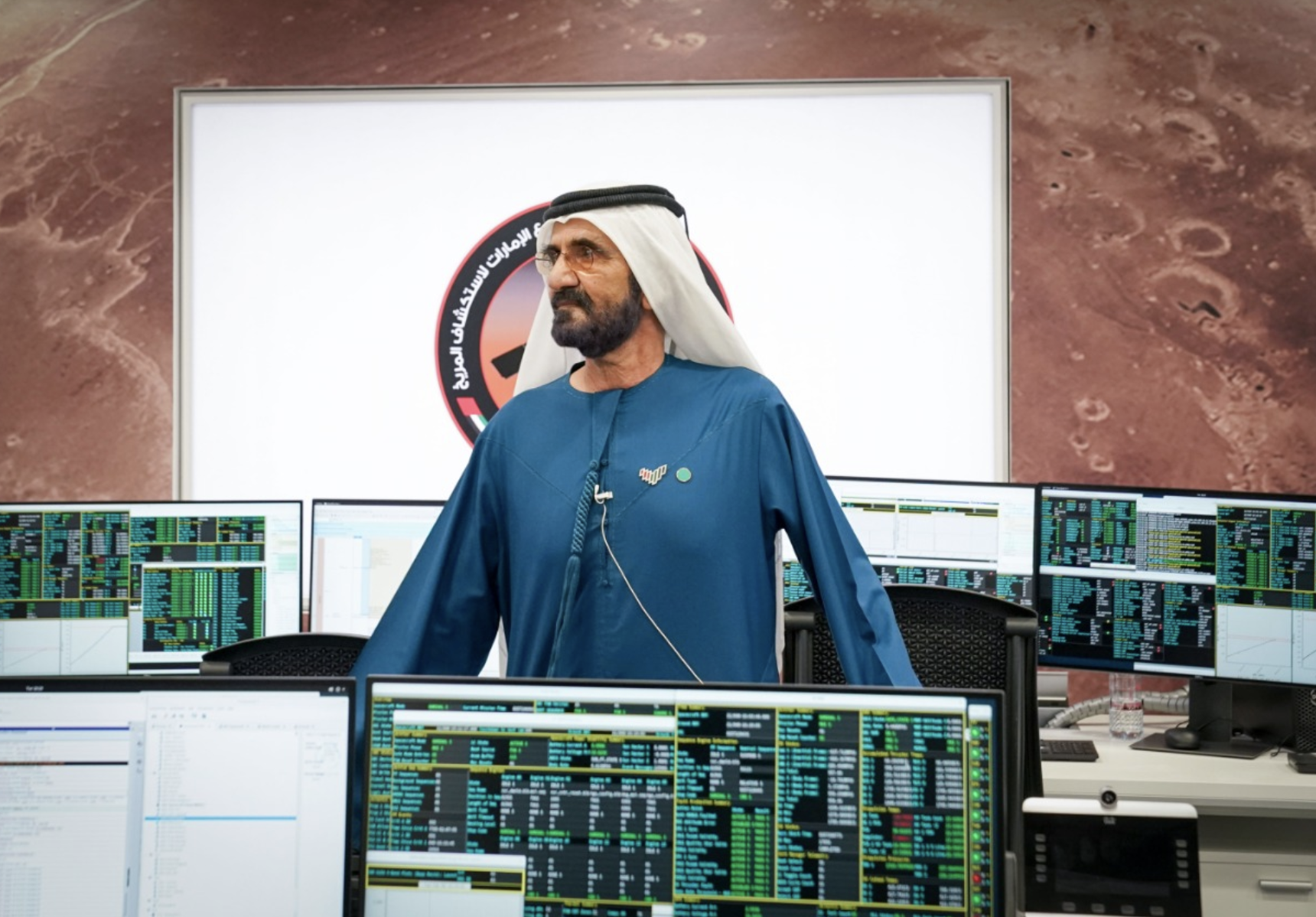 "This historic achievement paves the way for our nation's rapid progress in space exploration. It also demonstrates how Emirati capabilities are contributing to the global science community. The impossible is possible, and the UAE is a testament to this"
Via @HH Sheikh Ahmed bin Saeed Al Maktoum