Latest
MISSION ACCOMPLISHED: The Hope Probe Successfully Reached Mars Orbit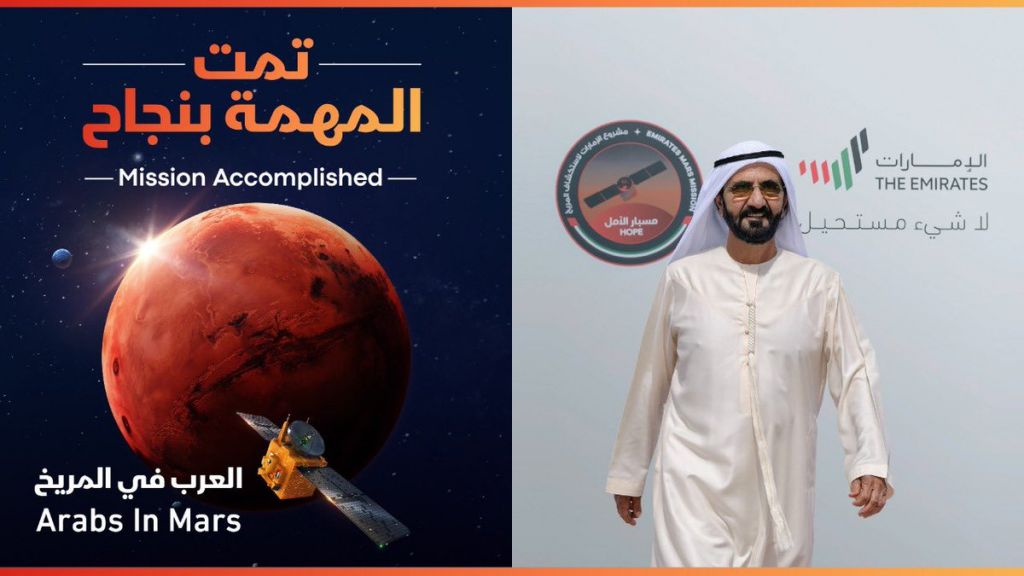 This is a historic day for the world and the UAE. The Hope Probe was launched and has reached Mars orbit SUCCESSFULLY at 8:13PM on February 9, 2021.
Upon the first check on the Hope Probe by the @mbrspacecentre showed that all signals and processes were running smoothly for Mars orbit insertion. A few minutes later, the fuel began to burn, reducing the speed of the Hope Probe from approximately 121,000 km/h to roughly 18,000 km/h.
With everyone watching the live stream in anticipation, the Mohammed Bin Rashid Space Centre announced the UAE's Hope Probe successfully arrived into Mars Orbit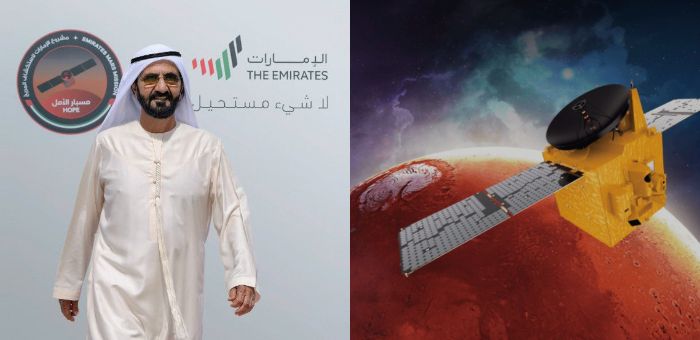 Sheikh Mohammed bin Rashid Al Maktoum, Vice President and Prime Minister of the United Arab Emirates, and ruler of the Emirate of Dubai, along with Sheikh Mohammed bin Zayed bin Sultan Al Nahyan, the Crown Prince of Abu Dhabi, Deputy Supreme Commander of the United Arab Emirates Armed Forces and the de facto ruler of Abu Dhabi were present at the Space Centre, congratulating and thanking all the engineers, scientist and everyone involved in the success of the Hope Probe's mission.
The UAE is now the first Arab country and the 5th country in the world to reach Mars!
The late UAE founder, Sheikh Zayed bin Sultan Al Nahyan's dream was for the UAE to arrive on Mars, which was accomplished today.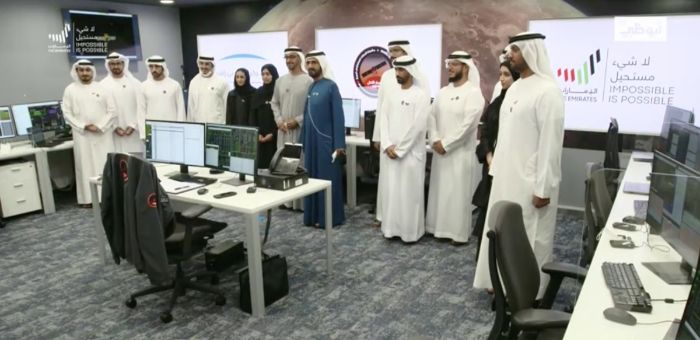 Listen To The Lovin Daily: Private Parties Are Being Hosted In Dubai With Invites Being Sent Out Via Instagram