Latest
Iraqi Activist Calls People Out On Getting Addicted To 'Negative News' About The Middle East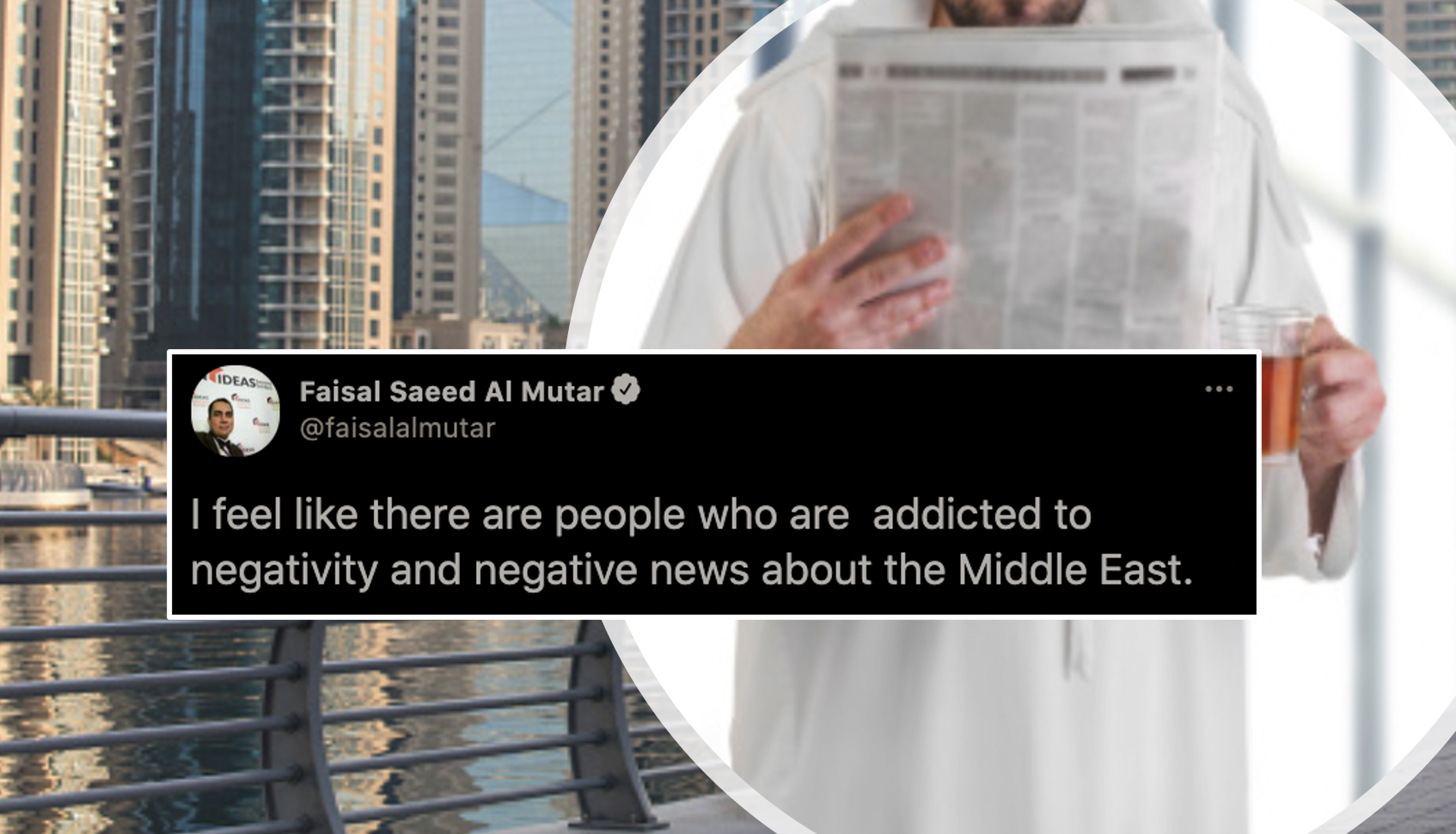 Faisal Saeed Al Mutar is an Iraqi-born American human-rights activist, who was admitted to the USA as a refugee back in 2013.
The 30-year-old activist took to Twitter to share his two cents on the addiction people have to negative news surrounding the Middle East, and made a valid point about the whole unfortunate state of affairs.
Saudi Arabia is working to release women's rights activist Loujain Alhathloul from prison this week, although she will be under tight government scrutiny, this is two steps ahead for the Kingdom and something that deserves more public support. Along with the UAE's successful mission of sending the Hope Probe to the Mars orbit on February 9!
These achievements are just a few to name, for which Iraqi activist, Faisal Saeed Al Mutar is asking people to put aside their negativity and celebrate the Middle East's milestones.
This is the work of generations of people and their sacrifices and hard work shouldn't be discounted because "there are other things that need to improve."
We need more positivity and support in the world. If 2020 has taught us anything it's to celebrate life, celebrate achievements and the importance of positivity.
I feel like there are people who are addicted to negativity and negative news about the Middle East.

When the UAE starts mission to go to Mars and when Saudi Arabia releases a women's rights activist.

Celebrate that! Even for a second. #SaudiArabia #UAE #hardworkpaysoff pic.twitter.com/AFmfy5ztpI

— Faisal Saeed Al Mutar (@faisalalmutar) February 11, 2021
I would rather get beheaded than spend an hour with a negative person who does nothing to actually improve things 
We most definitely don't need that kind of energy in 2021 and the American-Iraqi activist is stating what the rest of us are merely thinking.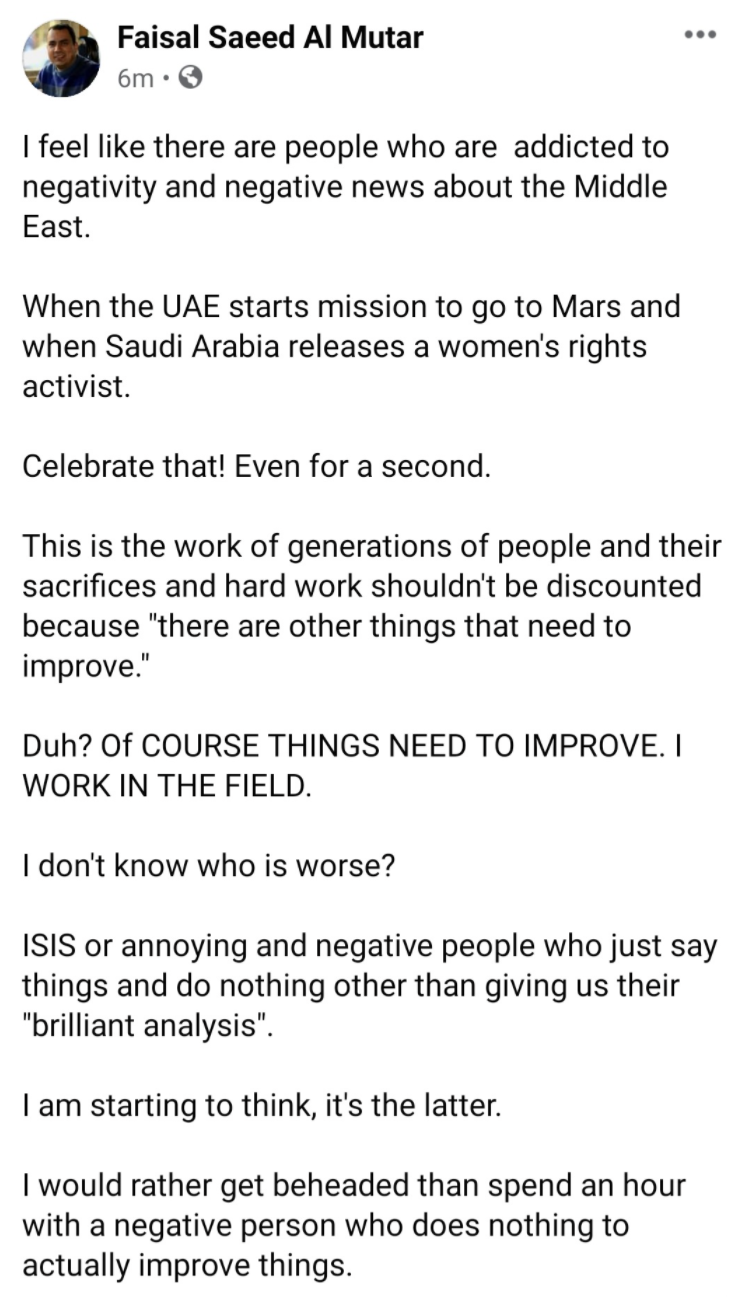 Speaking of achievements, here are a few more that the UAE has under its belt:
Hope Probe

Nuclear energy plan

A historic peace treaty with Israel 

Stimulus packages
Governmental reforms

Launched the world's second-fastest vaccine campaign
The list goes on and on.
Now if that isn't enough reason to celebrate the UAE and the Middle East… then we don't know what is.
View this post on Instagram
ALSO READ: The Emotional Moment UAE Rulers Celebrate The Mars Mission
Listen To The Lovin Daily Live: The Government Will Provide 10 Million Free Meals To Support Residents
UAE authorities are reminding all visitors and residents in the country to wear their face mask when in public at ALL TIMES.
Those who fail to comply with the country's strict COVID-19 regulations will be subject to face a penalty of AED3,000.
Get yo'self this Reusable N95 Anti-Dust Face Mask with a filter for a price much, much less than what you might think.
Ensure your kiddos are safe and comf with this Fine Guard Kids Face Mask. Plus, the mask is designed to be super gentle on your child's face.
Go for a unique look with this 8822 Green Face Mask With Cool Flow Valve.

Note: This article may contain affiliate links. Lovin Dubai can receive a commission if items are purchased through a link from this post.