Announcements
Happy 'Arabian Leopard Day!' Saudi Officially Marks February 10 To Honor The Big Cat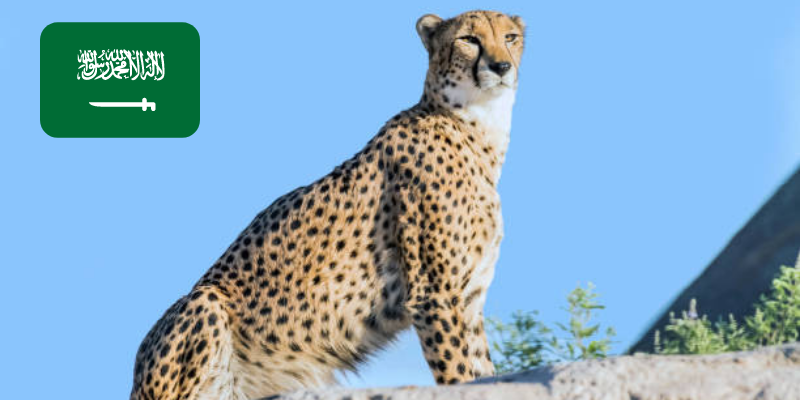 The Saudi Council of Ministers announced the date to raise awareness of the endangered big cat
The Arabian leopard is a significant part of the Kingdom's culture but unfortunately struggles to survive. Due to lack of natural prey and overhunting by humans, there are less than 200 Arabian leopards left in the world.
Today is the inaugural #ArabianLeopardDay in #KSA. A day dedicated to raising awareness about the #ArabianLeopard and shedding light on its plight, and the conservation work being undertaken today. @RCU_SA @alf_ngo #arabianleopardfund #consevation #CATWALK2022 #catmosphere pic.twitter.com/jftDvS1tYd

— Catmosphere (@catmospherenow) February 10, 2022
To honor cats and their protection, Princess Reema bint Bandar Al-Saud, Saudi Arabia's ambassador to the US, also launched the nonprofit foundation Catmosphere
10th February is now Arabian Leopard Day! #ArabianLeopard #ArabianLeopardDay #catwalk2021 #catmosphere #BigCats #النمرـالعربي #conservation #ArabianLeopardFund pic.twitter.com/SDkOqJPfy3

— Catmosphere (@catmospherenow) January 19, 2022
Minister of culture and governor of the Royal Commission for AlUla Prince Badr Bin Farhan, launched the Global Fund to Protect the Arabian Leopard from Extinction at the Sharaan Nature Reserve in Al Ula.The Kingdom also works with Panthera, a worldwide foundation devoted to conserve and protect wild cat species in order to minimize extinction.
The Arabian leopard lives in high mountains and is found in places like  Saudi Arabia, Yemen, Oman and the UAE.
Hunting the animal in the Saudi Arabia has a fine of SAR400,000 and may have up to 10 years in prison