Announcements
Rumors About Stranger Things Being Filmed In AlUla Are Confirmed To Be False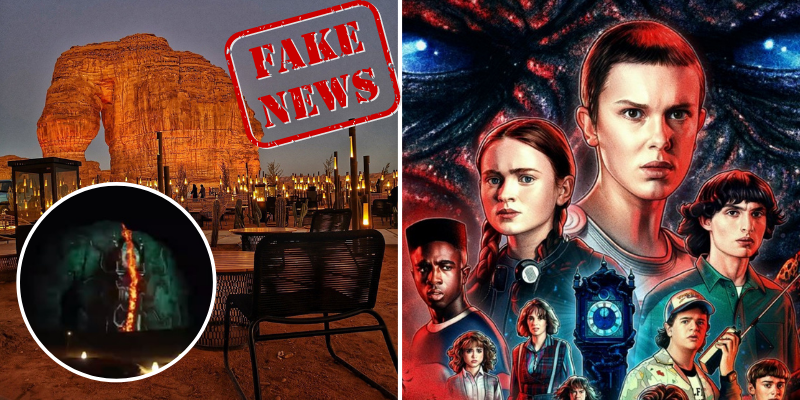 Despite popular belief, Netflix just confirmed how none of their show, Stranger Things', episodes were shot in AlUla
STRANGER THINGS IN SAUDI ARABIA? SO THEY FILMED HERE IM SO CONFUSED AAAAAAAA https://t.co/ZQlnoRo7xe

— Mohsen (@PoggersCoolMan) May 25, 2022
The news was circulating around media that a few episodes were shot in Saudi Arabia's famous UNESCO world heritage site of AlUla. However, Netflix confirmed this news to be false for these newly released episodes and for any upcoming ones.
Stranger things did NOT film any episode related videos at the site, but rather used it as a promotional video for the show
View this post on Instagram
Videos of this phenomenon were circulating around Social media with people wondering if Stranger Things had come to town to shoot a few scenes. However, this was solely promotional and has nothing to do with filming any episodes at the site.
View this post on Instagram