Community
A Couple Rescued A Camel Which Had Its Legs Stuck In Wet Sand In Ras Al Khaimah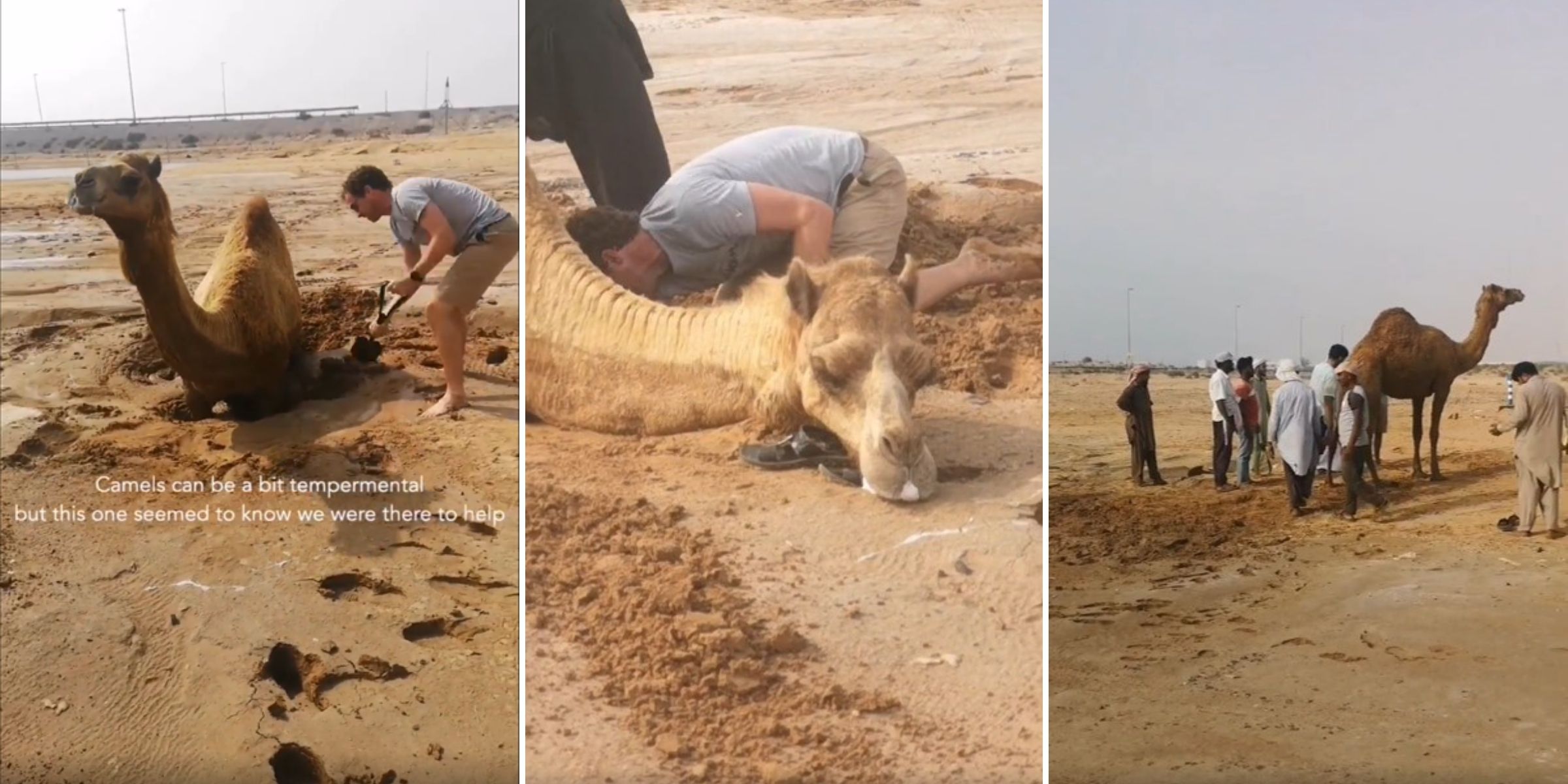 A young couple was on their way from Dubai to Ras Al Khaimah when they spotted a camel head sticking out of the sand
The couple, Ian and Christine, immediately pulled over and realized that the came was stuck in wet sand. Using a shovel from the boot of their car, they dug the sand around the animal to pull it out of the hole.
Very soon, locals around the area joined them with their shovels to help speed up the process of digging out the trapped, distressed animal.
View this post on Instagram
Ian and Christine realized that the camel was probably trapped there for quite some time as there were no camel tracks around it
The front two feet of camel were tied together. This caused the animal's movements to be restricted and it made the rescue attempt a little more difficult.
According to The National, it took around two hours to free the camel. When it finally got free, it struggled to get up, but was able to stand back on its feet. The owners of the pet camel were very relieved and grateful and offered to reward the couple.