Announcements
Expect Rain And Light Drizzles Around The UAE Until Wednesday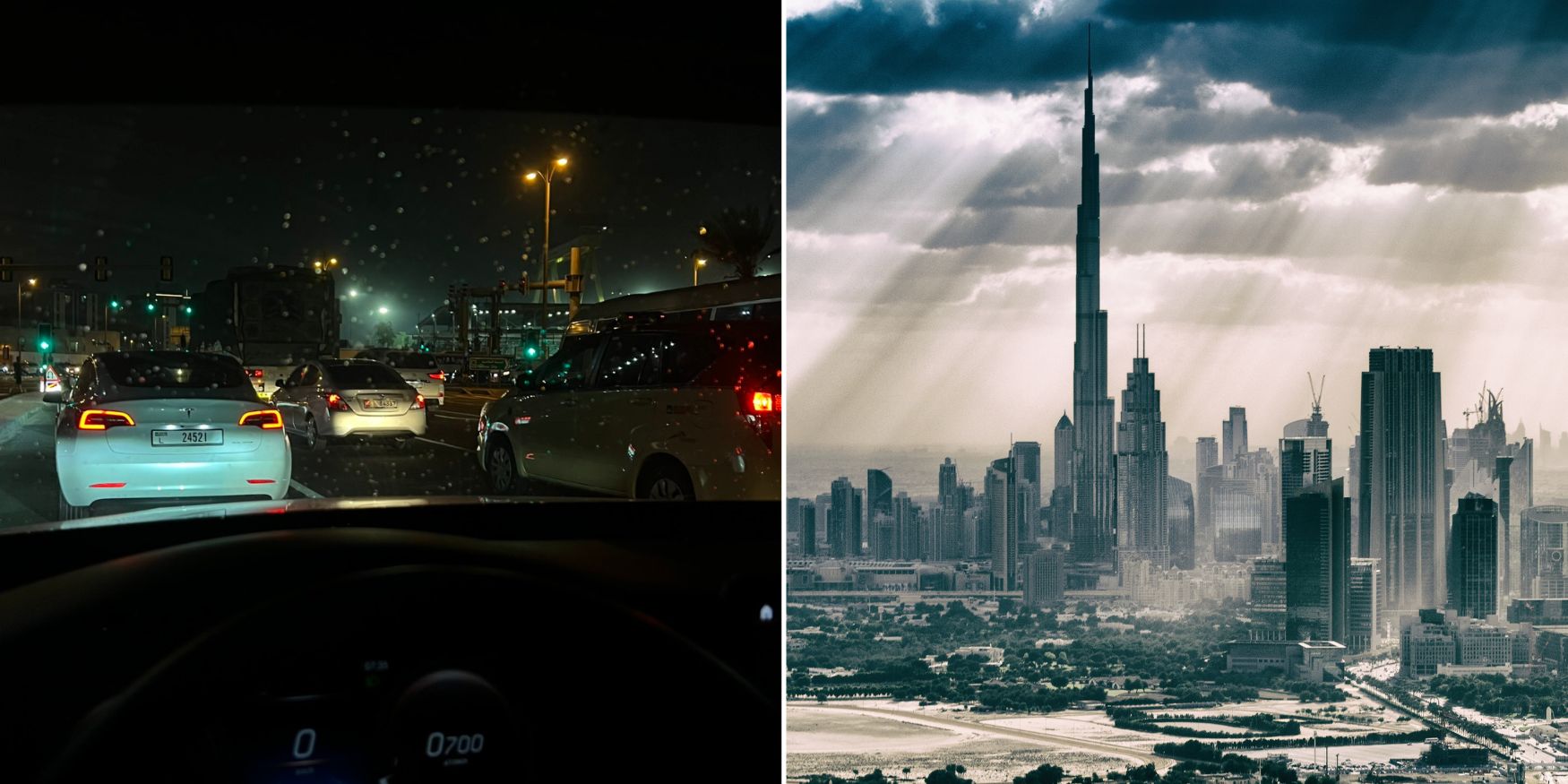 Get ready for some rainy days in the UAE until Wednesday! According to the National Centre of Meteorology, scattered rainfall and drizzles will occur across some parts of the country.
Tuesday will be cloudy, with a possibility of rainfall over some coastal, northern, and eastern regions during the day. In the afternoon, thunderstorms may occur over the east coast in Fujairah and parts of Sharjah. Tuesday night will be humid, and there might be some mist formation over some coastal areas on Wednesday morning.
Wednesday will be partly cloudy, with a chance of rainfall in the afternoon. On Thursday morning, fog or mist could affect some coastal and inland areas, and the day will be partly cloudy.
The weather will be partly cloudy on Friday, with occasional dust storms in some northern and eastern areas
rain makes me so happy
(especially when it's in dubai) pic.twitter.com/eBBcdtPYF4

— karina (@karinazmv) March 13, 2023
The Ministry of Interior has issued a warning on Twitter about fluctuations in weather conditions accompanied by heavy rains and winds, advising motorists to be careful while driving and avoid valleys and places where water flows
🚨#الحالة_الجوية | نظراً لاحتمالية تعرض عدة مناطق في الدولة لتقلبات في الأحوال الجوية مصحوبة بأمطار غزيرة ورياح، يرجى أخذ الحيطة والحذر أثناء قيادة المركبة وتجنّب الأودية وأماكن جريان وتجمّع المياه.#الامارات_أمن_وأمان pic.twitter.com/qEZkUw0ZxN

— وزارة الداخلية (@moiuae) March 13, 2023
Watch The Lovin Dubai Show: The Customs Fee On Goods Over AED300 Has Been Scrapped
ALSO READ: Sujith Varghese Is The First Person of Determination In A Wheelchair To Became A Personal Trainer In Dubai

Get the latest Dubai news direct to your phone RN! Download The Lovin Dubai app for free RIGHT HERE (App Store) (Play Store) to get the latest trending stories to your phone.
Subscribe to our Newsletter.
Get the best of your city straight to your inbox.