COVID-19 In Saudi
GOOD NEWS: Over Half Of The Kingdom's Population Is Now Fully Vaccinated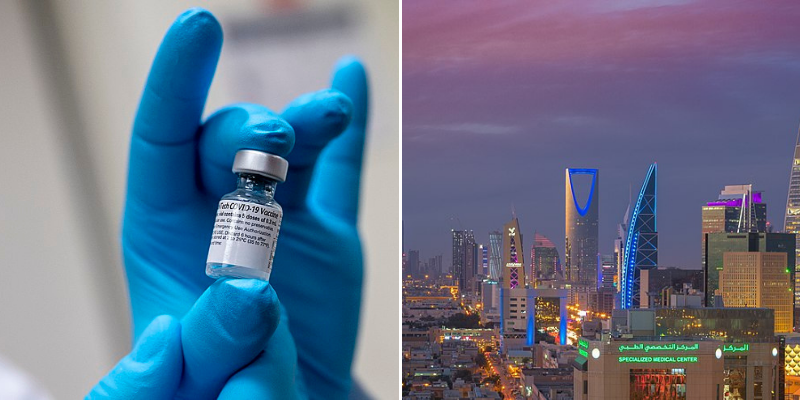 In its fight against COVID-19, Saudi Arabia has achieved another milestone—albeit without much fanfare.
We stumbled upon this surprising find while going through Bloomberg's vaccine tracker, which showed that 51.7 percent of Saudi Arabia's population was fully vaccinated.
According to the tracker, more than 5.92 billion doses have been administered around the world with a daily average of doses administered amounting to 33.6 million.
Saudi Arabia has been administering over a whopping 190,000 doses a day with the total number of doses administered to date being just under 41 million.
#الصحة⁩ تعلن عن تسجيل (68) حالة إصابة جديدة بفيروس كورونا (كوفيد-19)، وتسجيل (5) حالات وفيات رحمهم الله، وتسجيل (77) حالة تعافي ليصبح إجمالي عدد الحالات المتعافية (535,450) حالة ولله الحمد. pic.twitter.com/PLUy5fDmPj

— و ز ا ر ة ا لـ صـ حـ ة السعودية (@SaudiMOH) September 18, 2021